In this post I will share what we have coming for the month of  MAY, I am so excited to share the choice items from Boxycharm all for the May Premium Box
New to Boxycharm? 
Are you planning to subscribe?
If you are interested in getting Premium or base box, you can subscribe to Boxycharm (base box $27.99).   You can click here to do so and in the coupon code type, promo code to earn a $10 off coupon to use for the mega shop drop. 
Boxycharm May Theme (Blooming) #BoxySuperBloom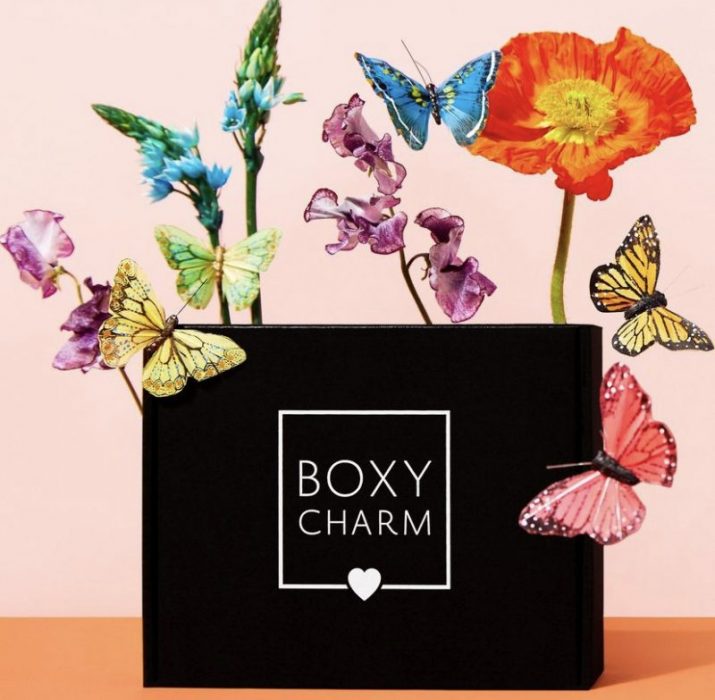 Boxycharm Premium Box Choice #1 
TRESLUCE BEAUTY La Flor de Mexico 18 Shades Palette $30
A mix of 18 matte, shimmer, and metallic shades infused with Mexican blue agave, this perfect-for-spring palette features a keepsake removable mirror and illustration by artist Indi Maverick. Un bello recuerdo of travels through México for our founder Becky G, this palette serves as a reminder of the motherland, the beautiful flowers, and her family.
FENTY BEAUTY Diamond Bomb All-Over Diamond Veil $40
A one-of-a-kind diamond-dusted highlighter that applies like a 3D glittering veil, delivering pure, show-stopping sparkle all over the face and body.
COVER FX Gripping Primer $38
An alcohol-free clear gel primer that visibly firms, creates a glass-like finish, and grips makeup for all-day wear. The unique formula creates an instant skin-tightening effect for a smoother-looking complexion and improved makeup wear
Boxycharm Premium Box Choice #2
SKIN&CO ROMA Truffle Therapy Ultra Pure Facial Oil $68
Get that light-from-within glow with our multitasking Truffle Therapy Ultra-Pure Facial Oil.  Formulated with our proprietary ultra-rich and antioxidant Black Winter Truffle extract, brightening Carrot Oil, nourishing blend of Olive, Jojoba, Sweet Almond, and Sunflower oils, and soothing Calendula extract, our exclusive non-comedogenic formula absorbs quickly into skin to deeply moisturize and optimize hydration, revealing a rejuvenated complexion. 
Ideal for all skin types, Truffle Therapy Ultra-Pure Facial Oil can be used in more ways than one to achieve illuminated skin – just add a few drops to your serum, moisturizer, and even your foundation, for an extra boost of radiance.
AAVRANI Balance Restoring Serum $60
This gentle, alcohol-free toning serum clarifies your skin, removes toxins, and minimizes the appearance of pores and dark spots while restoring your natural moisture barrier. Formulated with clarifying, calming ingredients like tea tree oil, cucumber extract, chamomile flowers, and witch hazel
Boxycharm Premium Box (Variation)

KVD Beauty XO Vinyl Lip Cream Lip Gloss
KVD Beauty Epic Kiss Nourishing Vegan Butter Lipstick
What is the Cost of the Box?
Boxycharm has 3 subscription boxes, the Base box cost $27.99 a month

Boxycharm Premium cost is $39.99 a month, in order to join the waitlist you must be subscribed to the base box.  For the first month, after activation, you can cancel either Base or Premium anytime. Boxyluxe is an upgrade subscription you will receive 4 times in a year (Mar, June, Sep & Dec).  Boxyluxe total cost is $59.99, it will replace your Base box in Luxe months.
How do I subscribe to Boxycharm Box?
You can click here to join, select the subscription box you want to join.  In some cases, you might start by joining the waitlist. 
What is the shipping price?
The Shipping cost for the Boxycharm Boxes are FREE to the Contiguous U.S. only

Shipping outside of the contiguous US costs $8 for Luxe and $5 for Luxe Starter