Holidays are around the corner, that means taking out the decorations and adding a few new ones. Luckily getting new decorations doesnt have to cost a lot.  A quick trip to the Dollar Store will be perfect staying on budget while getting the items needed for this DIY.
I have a Youtube Couponing Channel, a few weeks back I saw a video for an open collab.  The challenge consist on buying 5 items from the Dollar Tree store since the budget is $5 and create your own DIY Christmas decoration. This sounded like a great challenge I think more so with how busy I been. 
After thinking it over I wanted to start of the holidays a lot sooner and enjoy this moment with my family while creating new memories.  The collab will help me get creative and pause a bit on my couponing deals.   
We can get very busy during the week let alone during the holidays so I thought this would be perfect to make some time prepare a DIY and participate on this collab.
The holidays do seem to go very quickly but making it special, creating new memories is what the holidays should be about.  So I took on the challenge and I was happy how it came out, yet is not what I envision but I made it work. 
The great thing about this challenge or this DIY, you can use the items you find in your Dollar Tree store or use the colors that best suit your Christmas theme decorations. 
Since I love to decorate with blue tones and enjoy a more Let it Snow theme feel (since I live in Florida) jejej..  I thought the sign was perfect, I love the touch of cool tones it has but the pop of red.
The tulle that was available in the store I went to was blue, green and red, I tried a few other stores since I needed one more tulle but they were all out of every color.  We tried a few stores and no luck that is why you will see a different white tulle used on this DIY. 
At the end it worked out, since it has specks of glitter throughout and once the sun hits it, it sparkles I think it does help with the theme.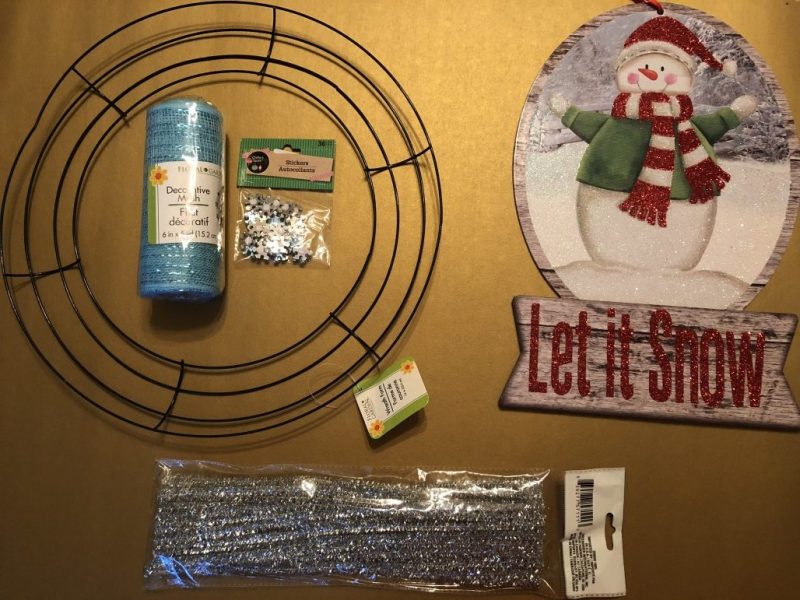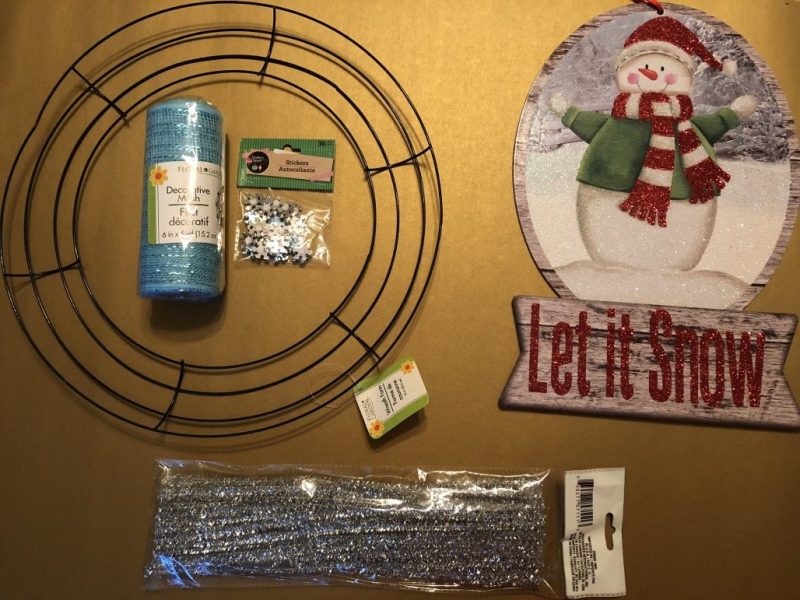 The List of Items Needed
Wreath Frame

Middle Sign ( I used Snowman – Let it Snow)

Blue Mesh/Tulle

White Mesh/Tulle

Snowflakes Stickers (optional)
Extra Items Needed
Silver Stem (cut in 1/2, used to tie mesh)
As you can see you dont need many items and is pretty easy to do, I also created a video that will show you how I did this easy DIY you can watch here if you like.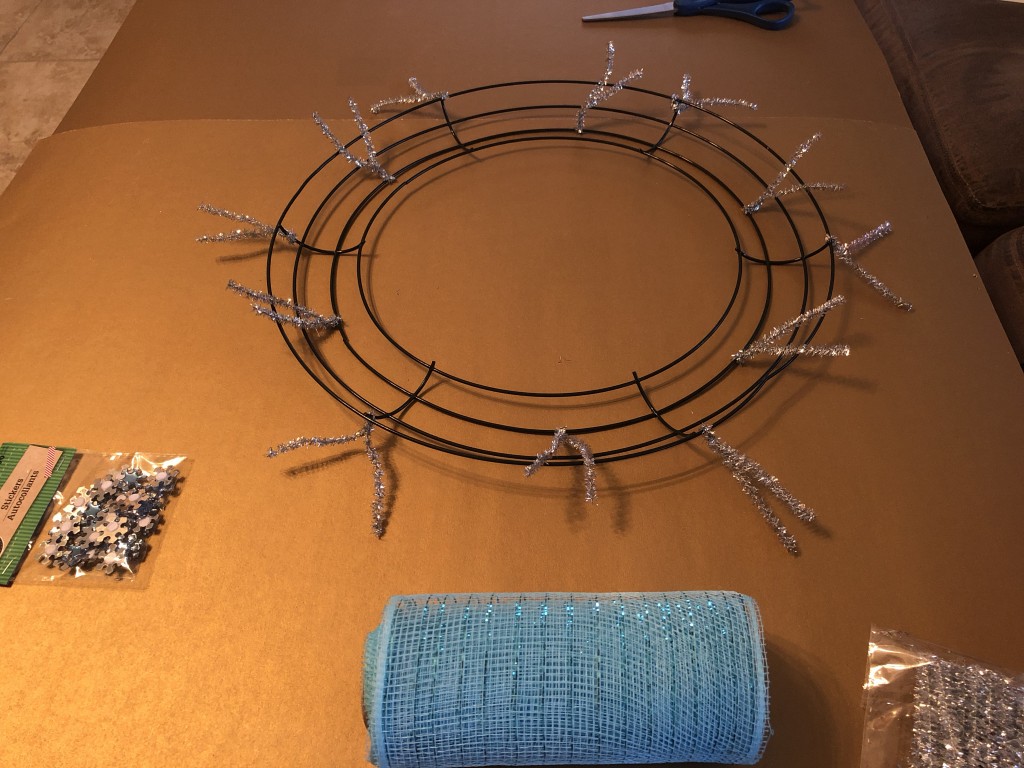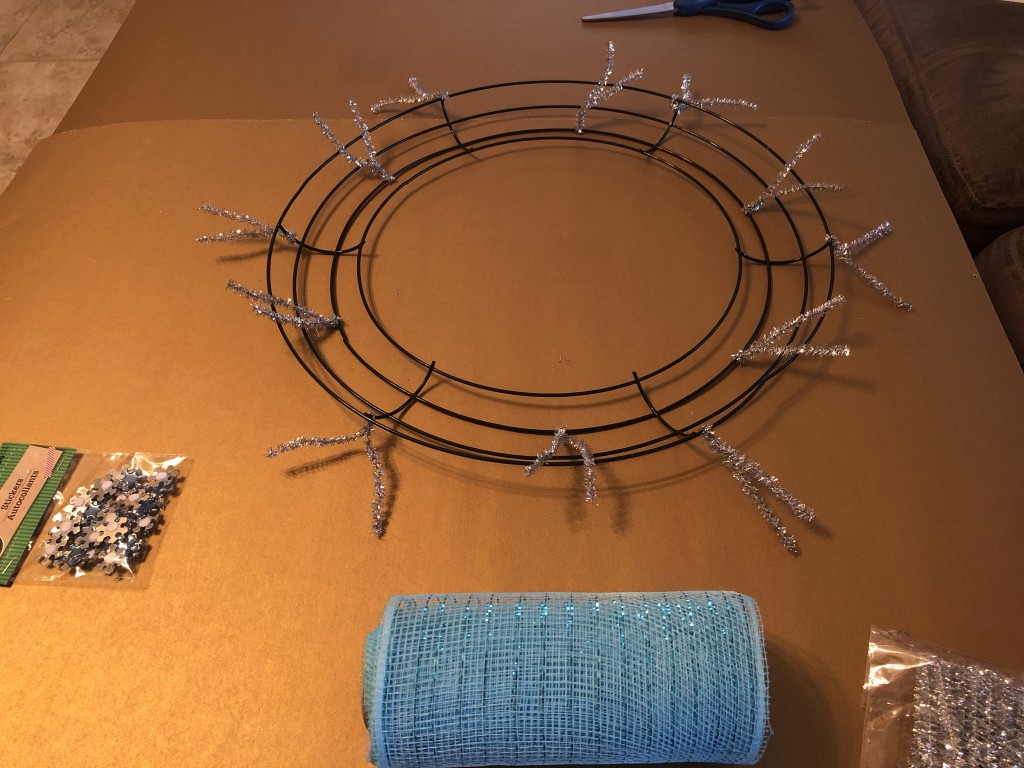 First Cut the Stems in half ( I used about 8 then cut those in half) placed some in the outer ring of the wreath frame and place the other inside ring. 
Once they are tide in the wreath is time to place the mesh and you start with the first stem. 
Open the tulle a bit so it can look elevated or bubble like tie that to the next stem that should be inside ring and continue repeating those steps.
Once you finish with the blue tulle you can start with the white tulle and place each by filling the gap and continue repeating those steps. I added the center piece with a stem and it held nicely. 
The last touches is optional, what I did was add a few snow flakes stickers almost scattered around to go with the theme.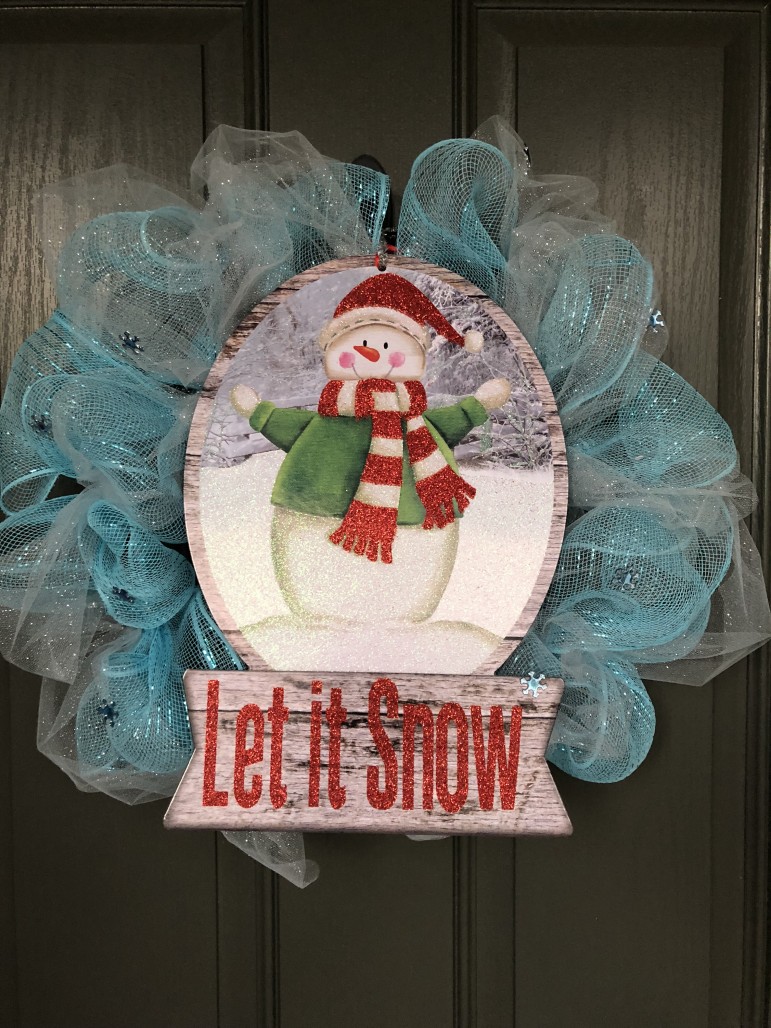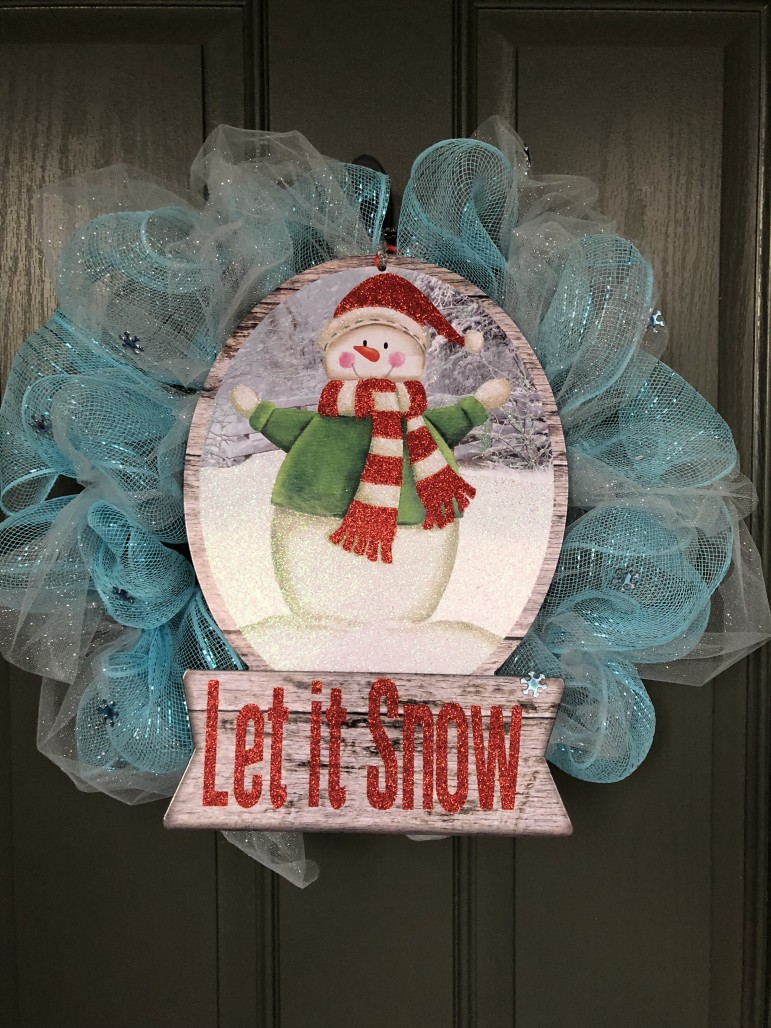 Here is my final look I was happy how it went even with the tulle mishap, but I enjoyed creating my new DIY that is ready for the holidays.