We are trying to change or spruce up our son' s bathroom on a budget.  Sometimes getting a few items like shower curtains, paint and new linens can make a big difference while staying on a budget.  But there are ways you can give your own personal touch while sticking to a color scheme.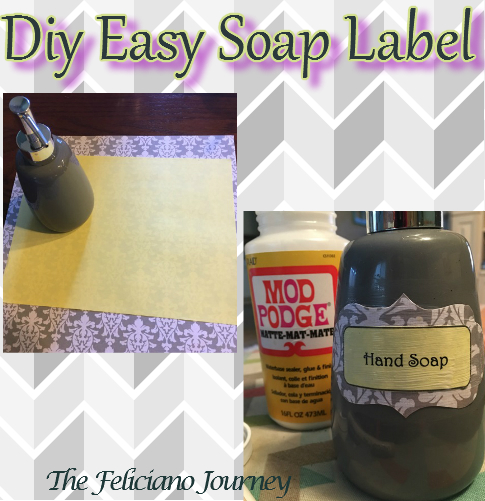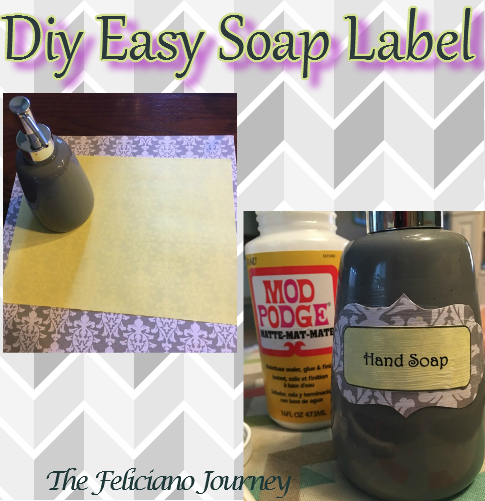 For this small project which is the kids bathroom we are trying to go with neutral colors while making it modern, so we chose white, gray and yellow.  So our first task was getting some paint, curtains and hand soap item (just to make sure we find the items we need that goes well with the color scheme).
We purchased the shower curtain in Target on special for $17.99 and 2 hand soap dispenser in the color gray at Walmart for $2.84 each.
I used a yellow color paper and a gray scrapbook paper with a design.  I used a label template cut 2 and printed 2 square box with hand soap written in it.


I used mod podge to glue each label and then let dry.  It is that simple and I like the unique personal touch it gives to a hand soap dispenser all for less than $3.00 each