Here is another simple wood project we did for our kids bathroom makeover using pieces of wood we had.  It is wonderful when you can remodel or do a makeover while on a budget, sometimes we have items we can use to make a room look a lot better, and that is what we did.
We had some long pieces of wood and we check the length on our wall and saw that it was perfect, the we headed to Lowes and purchased 4 hooks (each bag brought 2 hooks, so in total we bought 2 bags)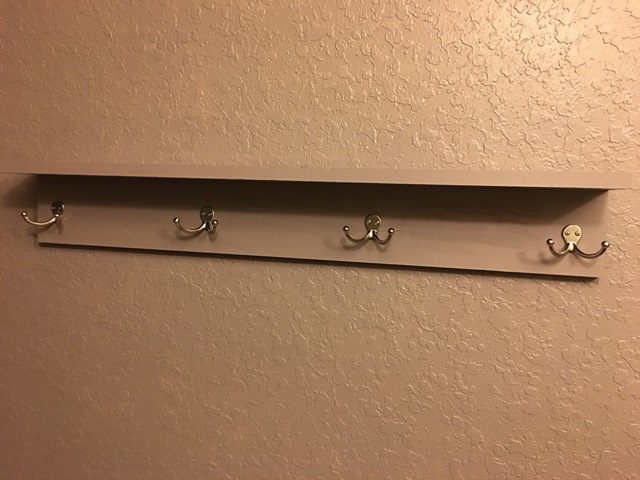 We also found some paint at Home Depot that was upps, meaning people buy any type of paint and then they returned it because they didnt like the color, luckily we found a nice gray color and we paid $9.00 for about $35 paint can.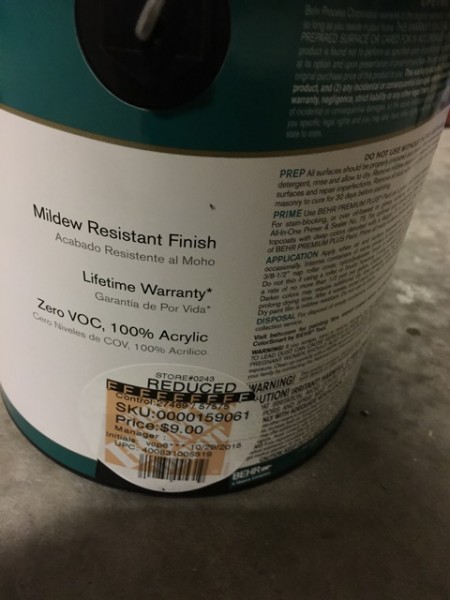 We removed the Towel Rack that was on the wall patch the small hole it had and painted the wall.  We measure the wood which it was long enough to cover and replace were the towel rack was at.  Then we added a piece of wood right on top to create a shelf.
We painted the pieces of wood and then added the hooks.