I purchased a large snowflake cookie cutter about 2 years ago when it was on clearance.  The size, style and color was so different that I knew it would come in handy.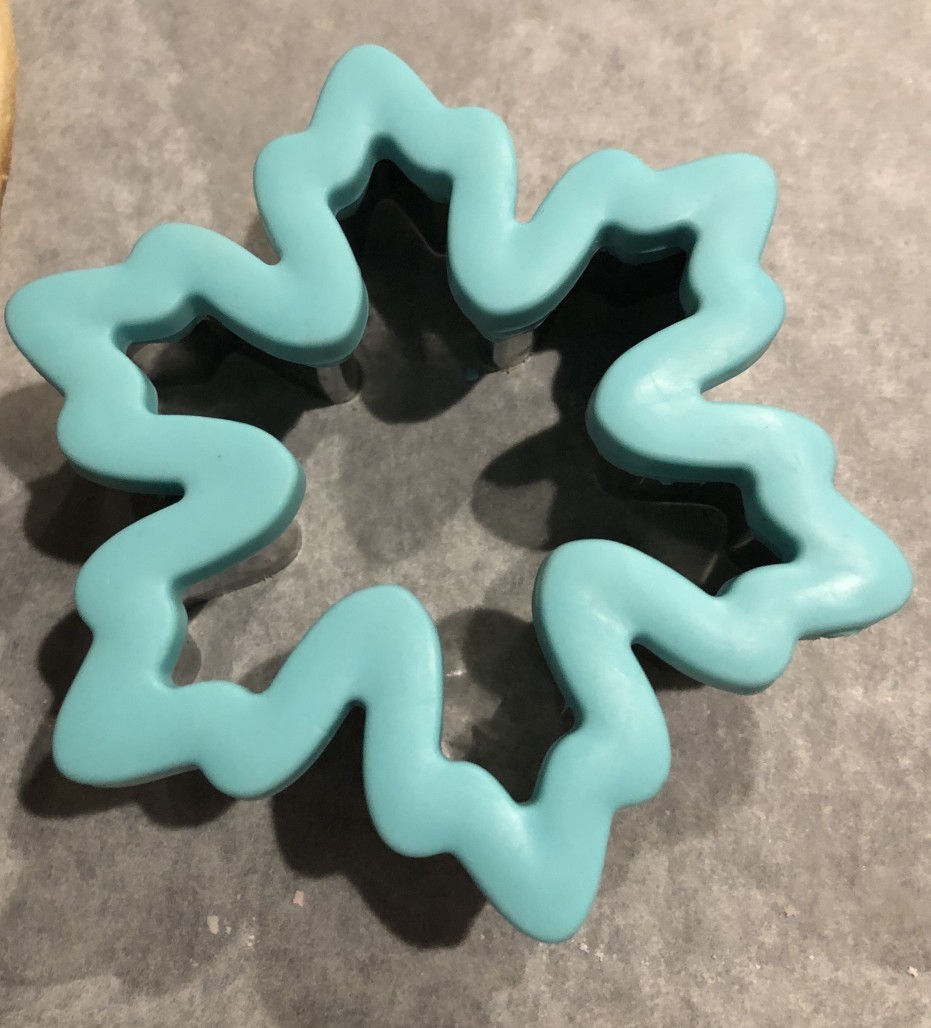 At first I wonder if it might be too hard to make but after decorating my first cookie I fell in love with this design.  Winter wonderland, Snowman theme, White and blue colors is what I go for most Christmas. 
This could be since I live in Florida you dont get to see a White Christmas it must be why I tend to pick those colors jejej..
I am glad how the cookies came out, for the taste I love Almond flavor with a touch of Vanilla but with this recipe you can add any flavor and it taste pretty good.  Do you have a favorite Sugar Cookie Flavor ? 
Here is how simple this was to make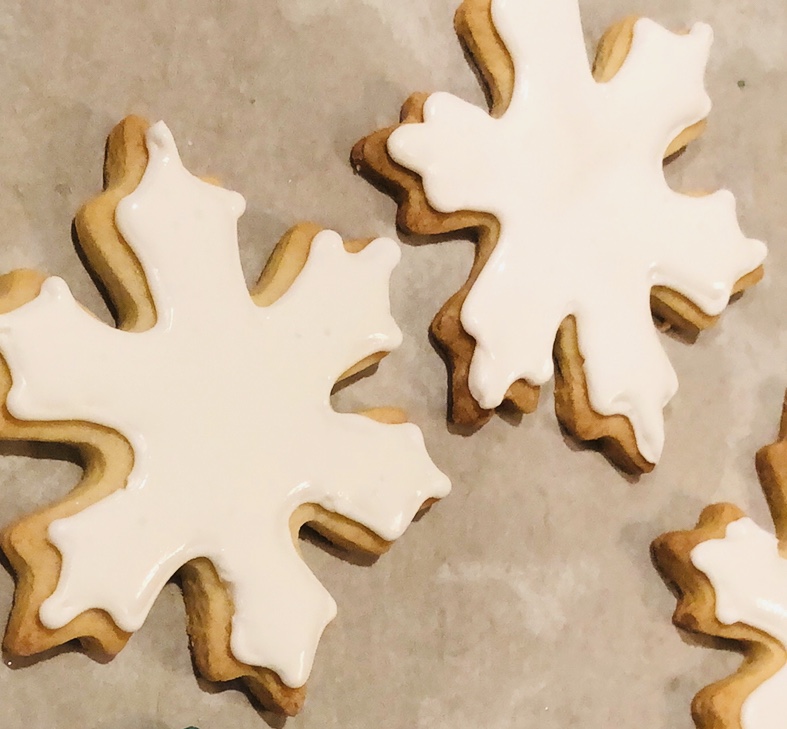 Make your cookies (you can follow this recipe)

Make your Royal Icing (Colors Needed White and Blue)

Trace Around the Border of the Cookie with White Icing (you can use tip #3)

Fill in with White Royal Icing 

Once dried Pipe In Blue (using tip #3) Lines Across, then make V shapes on each line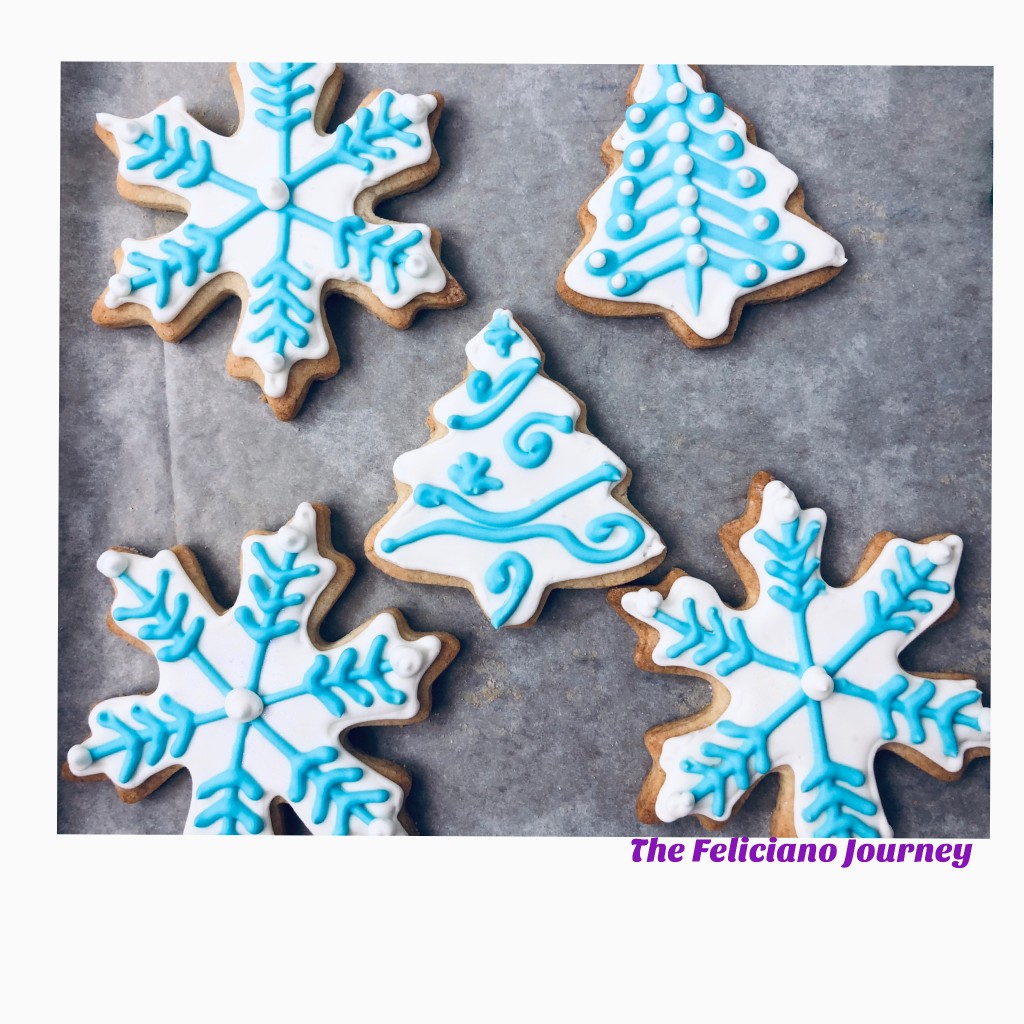 Enjoy…