I love making cookies and my youngest son loveessss cookies, if he has a choice to pick a piece of cake, cookies or ice cream he would pick cookies any day. So when I make any recipe he is my judge, I would ask for his opinion as far as taste and looks.  And as I decided to make a few fall cookies, I surely asked him what he thought of the colors and design of this fall theme sugar cookies.
Well I did used my original Almond Sugar cookie recipe which you can read here but the design was all fall.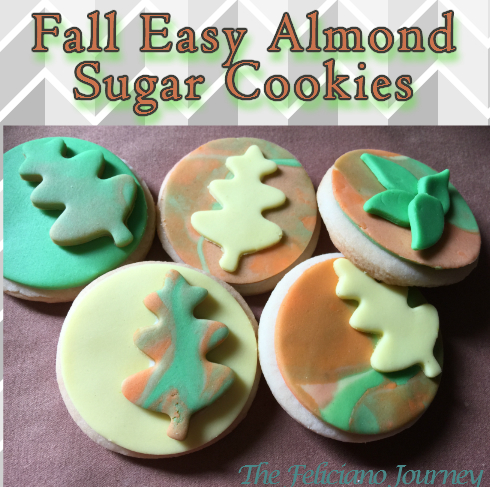 As you can see you only need any leaf and round cookie cutter to make this fall sugar cookies.
Here is how simple this was to make
Make your cookies (you can follow this recipe)
let them cool – as they cooled take out fondant and colors
color 3 different fondants (color I chose was yellow, green and orange)
Cut a few fondant circles to fit your cookies in each color
use the remaining colored fondant and mix until you get the desire look
spread mixed fondant and use your leaf cutter and place on top of your cookies as you can see above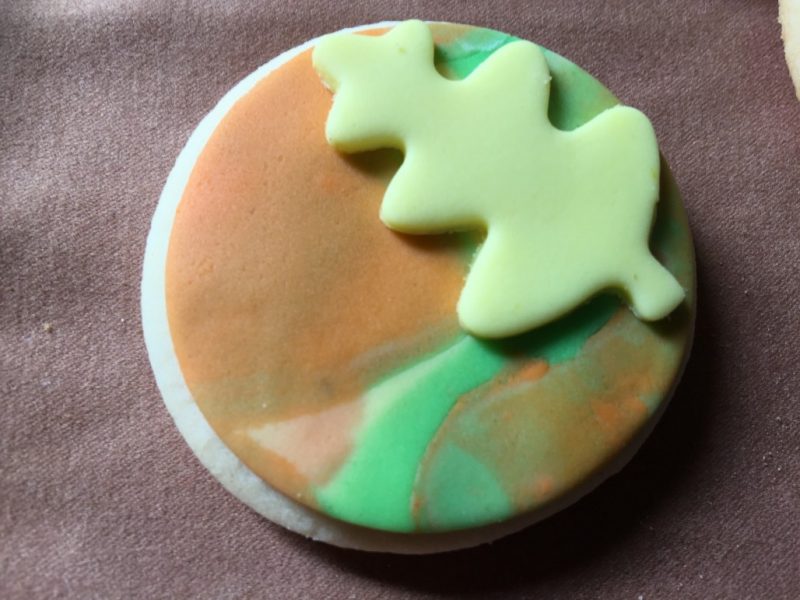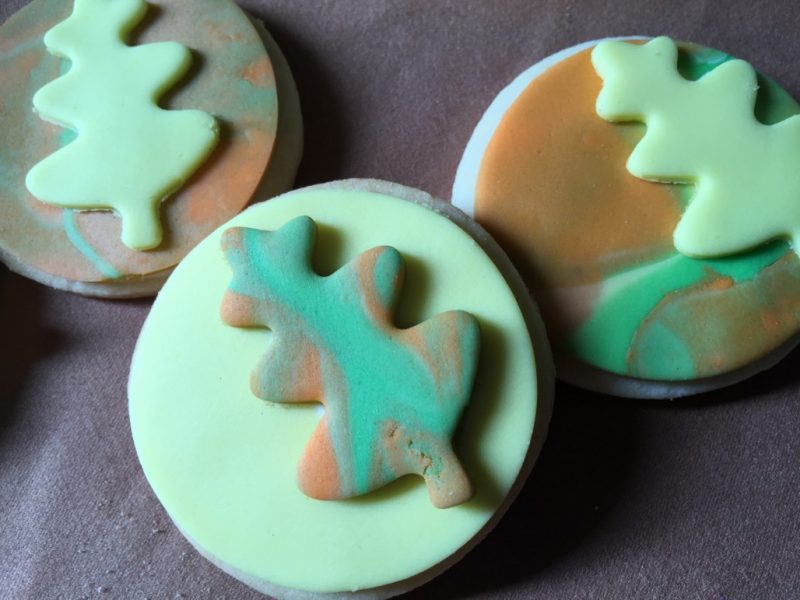 As you can see this recipe makes a lot of cookies, but it also depends on the size of your cookie cutter..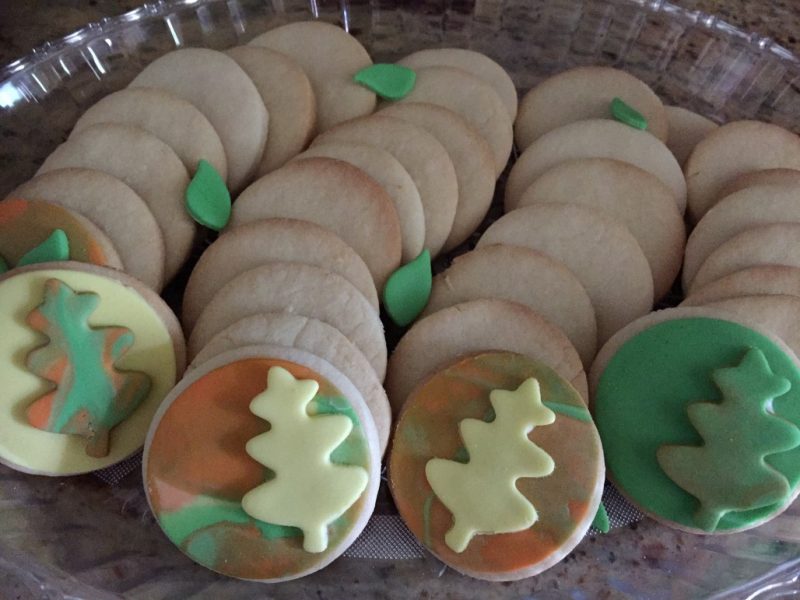 Enjoy… Just wanted to share some cookies we did for this fall season..
Shared at: