February 2021 Makeup Giveaway
I am excited to share a new giveaway for this month.  So starting today you are invited to participate in my first 2021 giveaway.  It is very easy to enter all you need to do is start with a link below. 
You can earn many entries each day, the more entries you make the more chances you have, the entries may include Instagram, YouTube, and other social media.  If you prefer other ways I also included watching a video that also gives you extra entries. 
Below you can see a picture of the items that will be included in this giveaway but if you would like to see each item I shared a video mentioning the giveaway (video at the end of this post)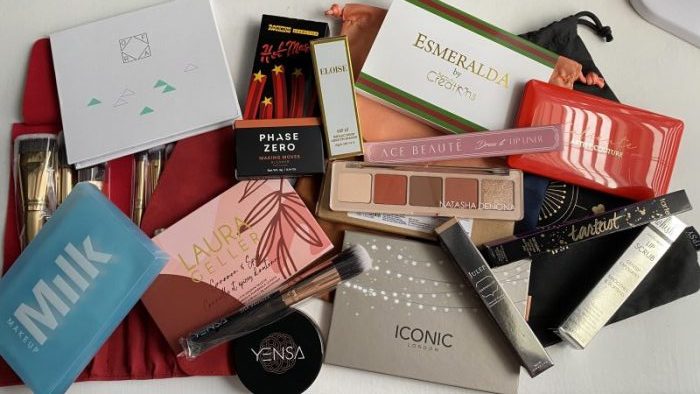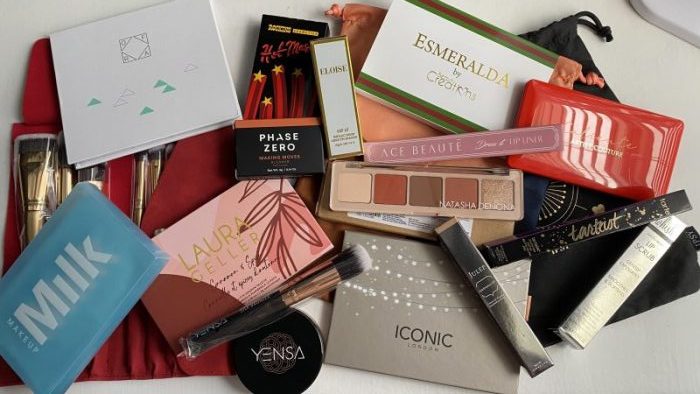 This Giveaway is for the US only, it will start (today) 2/6/21 and it will end (Friday) 2/26/21. 
This Giveaway will have 1 winner 

Once the giveaway the winner will be notified by email and will be mentioned in the next video 

Once the winner is notified he/she will have 2 days to respond, if failed to do so then another person will be selected.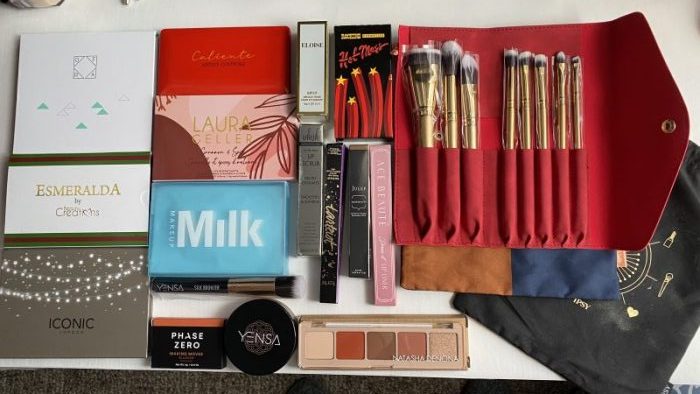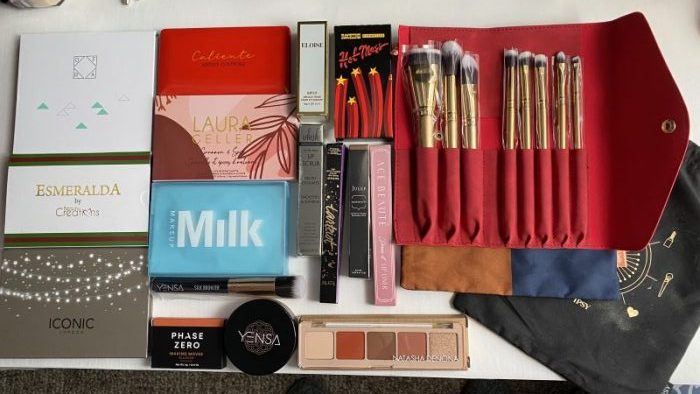 I hope you are able to participate in this giveaway.. Thank you so much for your support…
To begin this giveaway or to find out more you can do so by starting your entry below…
February 2021 Makeup Giveaway Ends 2/28/21

You can also view the video showing each item for this giveaway, you can do so here

(Espanol)
Les invito a mi sorteo de Febrero 2021, donde podran participar todos los que viven en los Estados Unidos.  El sorteo comenzara (sabado) 2/6/21 y terminara el (viernes) 2/26/21. 
Para participar podran usar este enlace donde acumularan entradas de acuerdo a su participacion.  Por ejemplo mas entradas hacen mas oportunidades tendran para poder ganar.  El premio sera para un participante y este sera escogido por los medios del enlace. 
February 2021 Makeup Giveaway Ends 2/28/21 (participen oprimiendo aqui)
El ganador se le notificara por correo electronico tan pronto termine el concurso y tendra 2 dias para enviarme su direcion. De no cumplir con esos medios pues selecionaremo a otra persona.