When you have sensitive, oily and acne prone skin it becomes a challenge to find some good products that your skin will tolerate. Last year I was able to try some foundations that surprisingly worked great on my skin while giving me a nice coverage.  This year I wanted to do the same but didnt think it would be this quickly jejeje..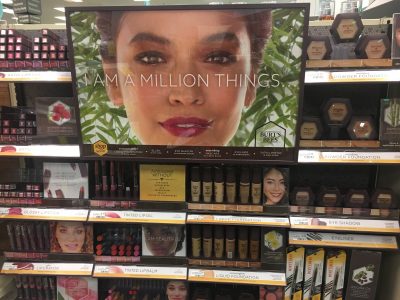 Going to the drugstore you can be surprised at least a few times in a month with the new makeup displays.  The Burt's Bees Makeup display has been present in most stores for a few months now, what kept me from buying it was the price (ranges from $16 – $18). But one day I thought this might be a good foundation to try since it offers some great things.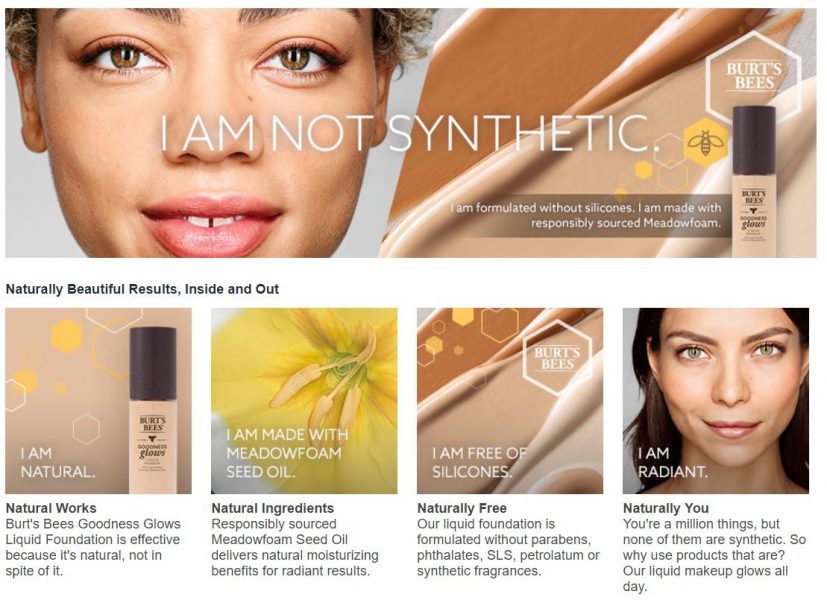 Now I was ready to try this foundation, at first I was happy with the feel of the glass bottle, it has a nice weight to it and cute packaging.  The pump is perfect since you can control the amount of product you desire to use.  My thoughts were to make just my first impression (meaning a one day test wear) but after how much I struggle applying this foudnaiton I quickly changed my mind and decided to do a 2 day wear test.
The struggles,
It seems the product dried or set quickly in the areas I applied it, even though I was using a damp sponge that didnt help to make it more uniform.  I then changed the tool and used the Bare Minerals brush to apply the foundation and that was much better.
After the foundation was on, it did take some time to dry which felt a little sticky but with a shiny dewy finished.  Once the foundation was set on my skin I applied some setting powder (the new one from L'Oreal Infallible Pro Sweep) which I am loving so far.  I normally dont apply much powder but I did notice the shine on my face that I thought it would help.
After applying the rest of my makeup I notice my skin had a little dewy finished, the shade remain true (didnt seem to oxidize at all) and there was some not uniform patchy areas around my jawline.
The second day I used a much damper sponge and this technique did seem to work, I did like how it looks so natural on my skin (if I would to go out and not wear any makeup on ) this would make a nice natural dewy look which I did like.  After the foundation dried I did notice the patchiness around the same area as on day 1 and some other areas still seemed as the foundation was heavier.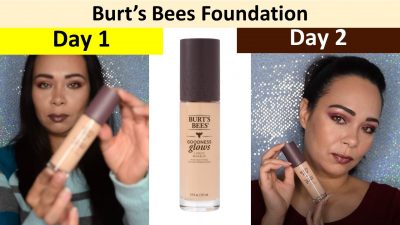 Overall,
I wasnt impressed even after trying this product on 2 days wear.  The coverage was nice giving my skin a natural finished.  My skin was so glowy from beginning and even shinier as the day progressed.. The shade selection seemed is a little off from the picture shown on top of the bottle.. If I was to buy this product again I would pick a much darker shade.
I truly wanted to love this foundation because of the benefits it offers but the struggle to make this foundation more uniform is too much..
Conclusion,
Every skin is different which makes it a journey for each person when trying out new products, you would expect a natural item would give everyone some wonderful results but that wasnt the case for me.  I am glad there was no negative reactions since that does happen on my sensitive skin.  If the application was a lot smoother I would say this would be a great foundation because I did like how my skin looked from a far.  The problems were too noticeable and I shouldnt have to struggle when applying make up on.  Hopefully the formula improves and in the meantime I would try some other techniques to see if it does look much better on me.
I hope you enjoy my first impression as I try this foundation on 2 different days, you can watch the video by clicking here