So excited to share my first Glossybox July Unboxing.  It is exciting to open up a new subscription box for such a reasonable price.  I was so impressed how quick I received my box, normally i wait till the mid of the month to get other boxes but this box came in pretty early. 
As I open my box and flip the lid I had a smile in my face I knew this would be the perfect box to send as a gift, right away I could see the details from Glossybox. 
New to Glossybox? Are you planning to subscribe?
If you are interested in getting this box, You can click here to do so and in the coupon code type, JAZZ – to get 22% off for your first box. 
July Theme is Aloha:
Such a cute box, love the details and it takes me back when we went to celebrate our 20th anniversary in Hawaii.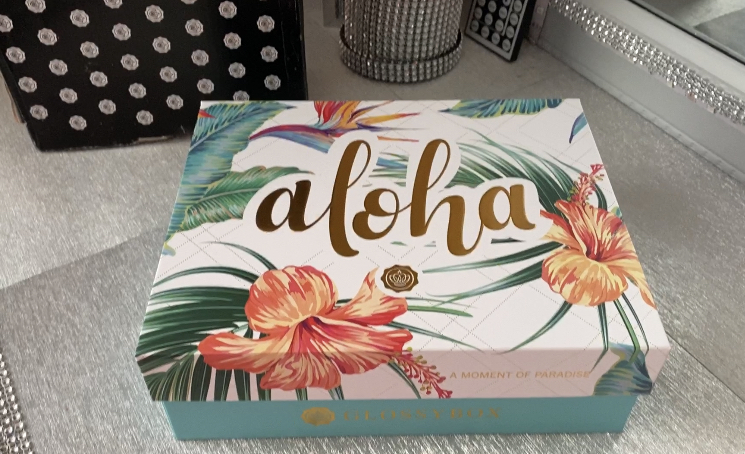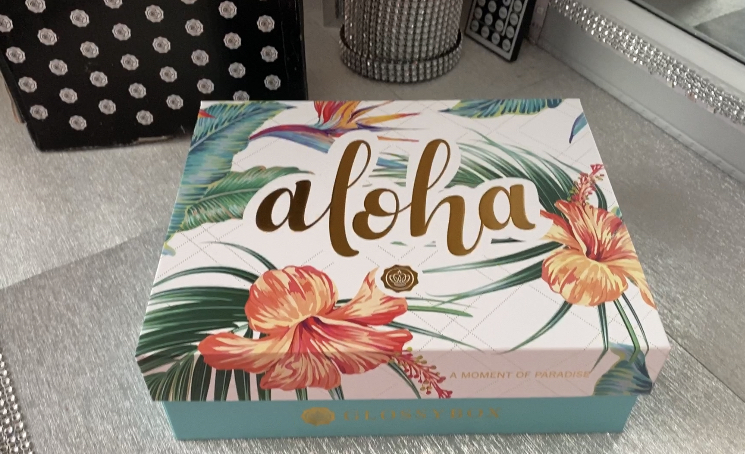 More details:
Once I opened my second box look how pretty it looks, you can see the consistency with the theme and I also love the Theme card explaining each product.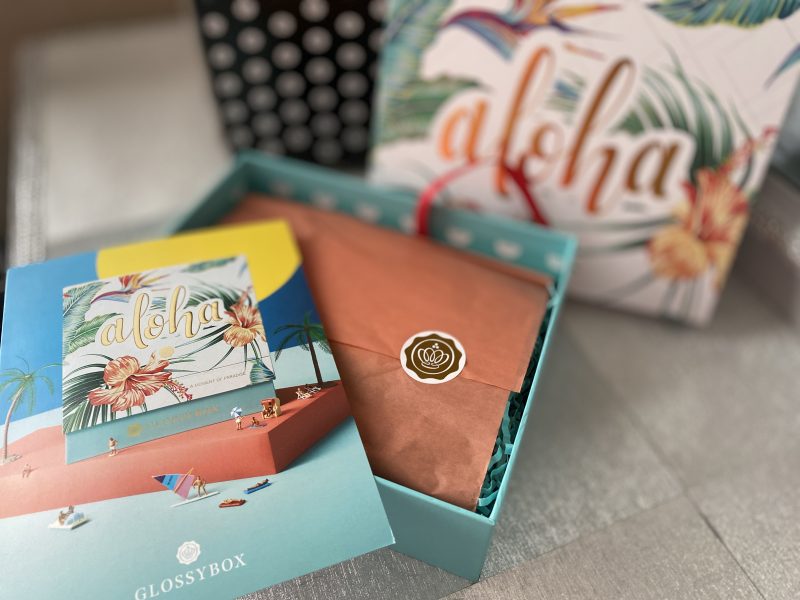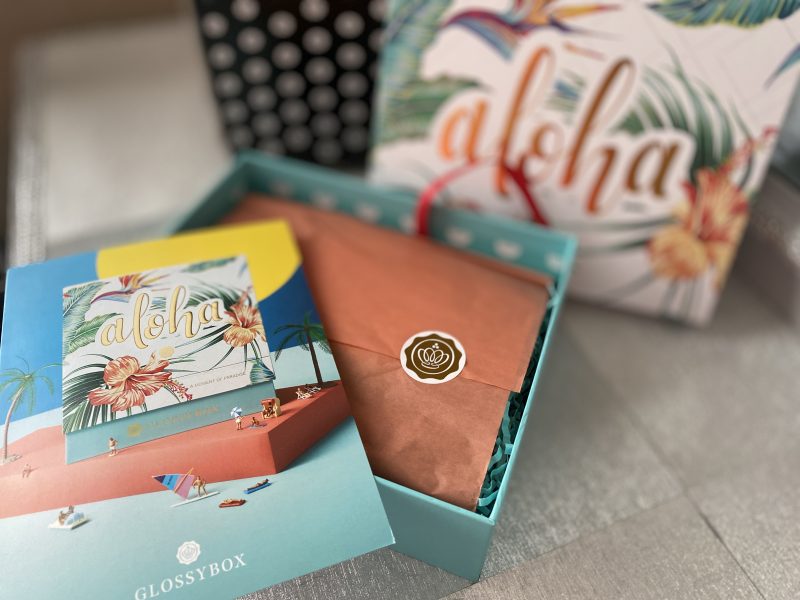 Item Inside 6 items total: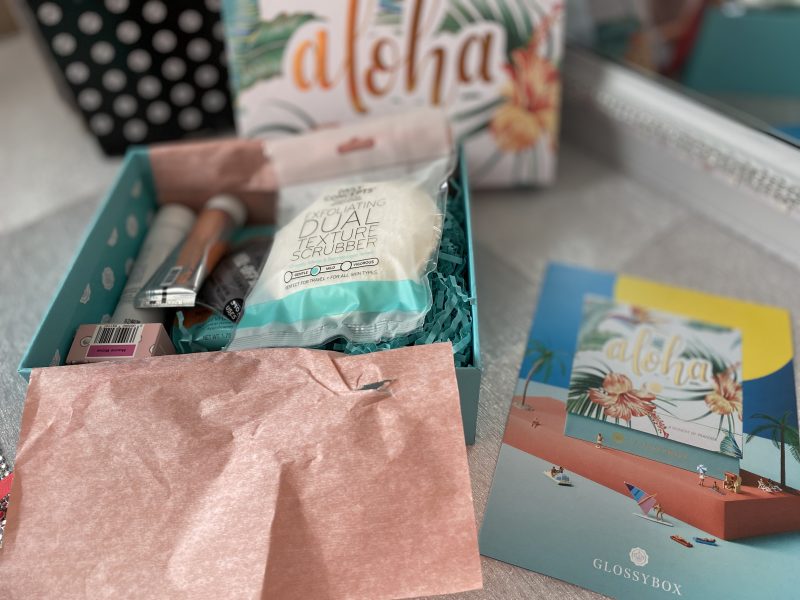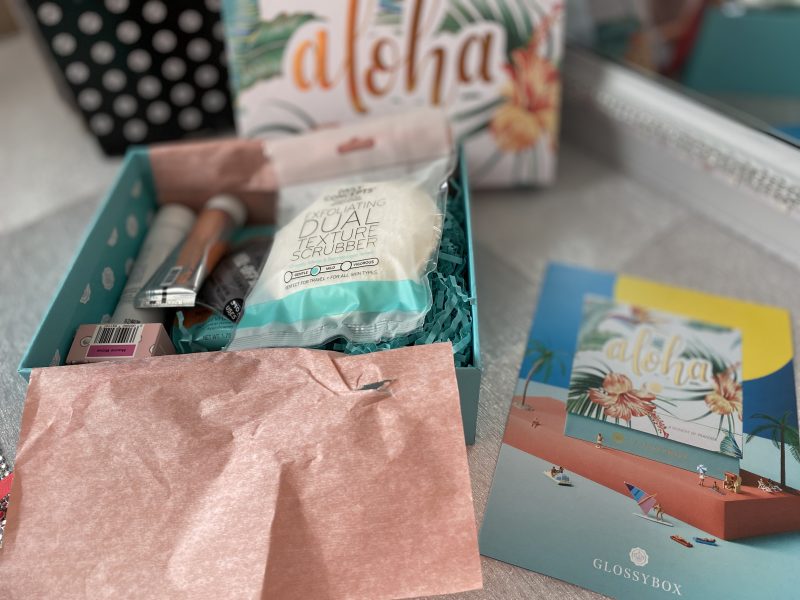 What is the Cost of the Box?
Glossybox monthly box cost $21 a month
How do I subscribe to GlossyBox?
You can click here to join, select the subscription box you want to join.  For your first box, you can include JAZZ as promo code and you will save 22%.  You can also save more if you subscribe 12 months in advance for $18 per box. 
What is the shipping price?
The Shipping cost are FREE to the Contiguous U.S. only