So excited to see spoilers revealed for OCTOBER Ipsy Glam Bag.  If you are new to Ipsy Beauty Bags, here is what you can expect.  Ipsy glam bag offers 5 deluxe size items and that month bag for $13 a month if you like the spoilers you see that are expected (which some will vary) you can join by clicking here.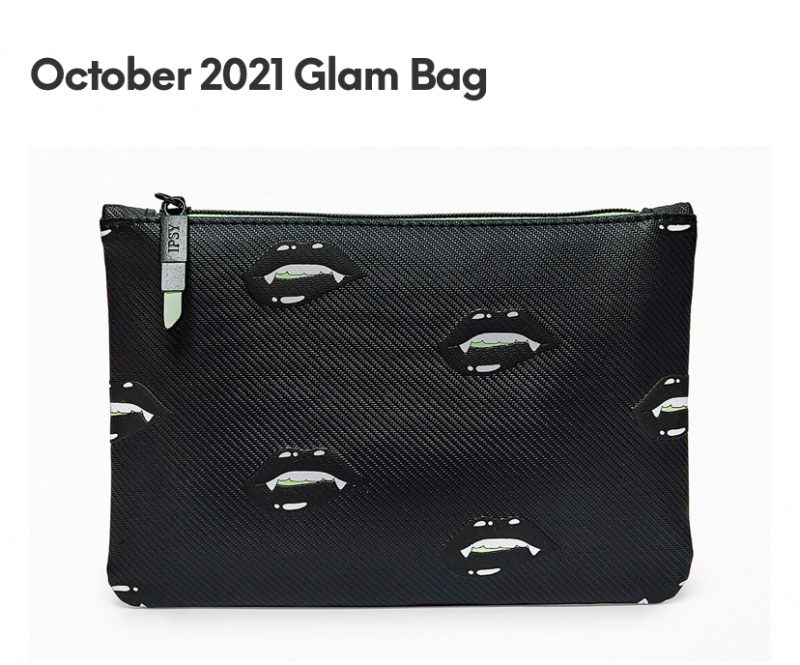 Now back to the spoilers for Ipsy OCTOBER Glam Bag, below you will see some of the staff favorites but keep in mind what you might receive will be based on your beauty quiz selection.  
October 2021 Glam Bag Spoilers
Ipsters who signed up for a Glam Bag in October could receive the following:
1. OUAI Detox Shampoo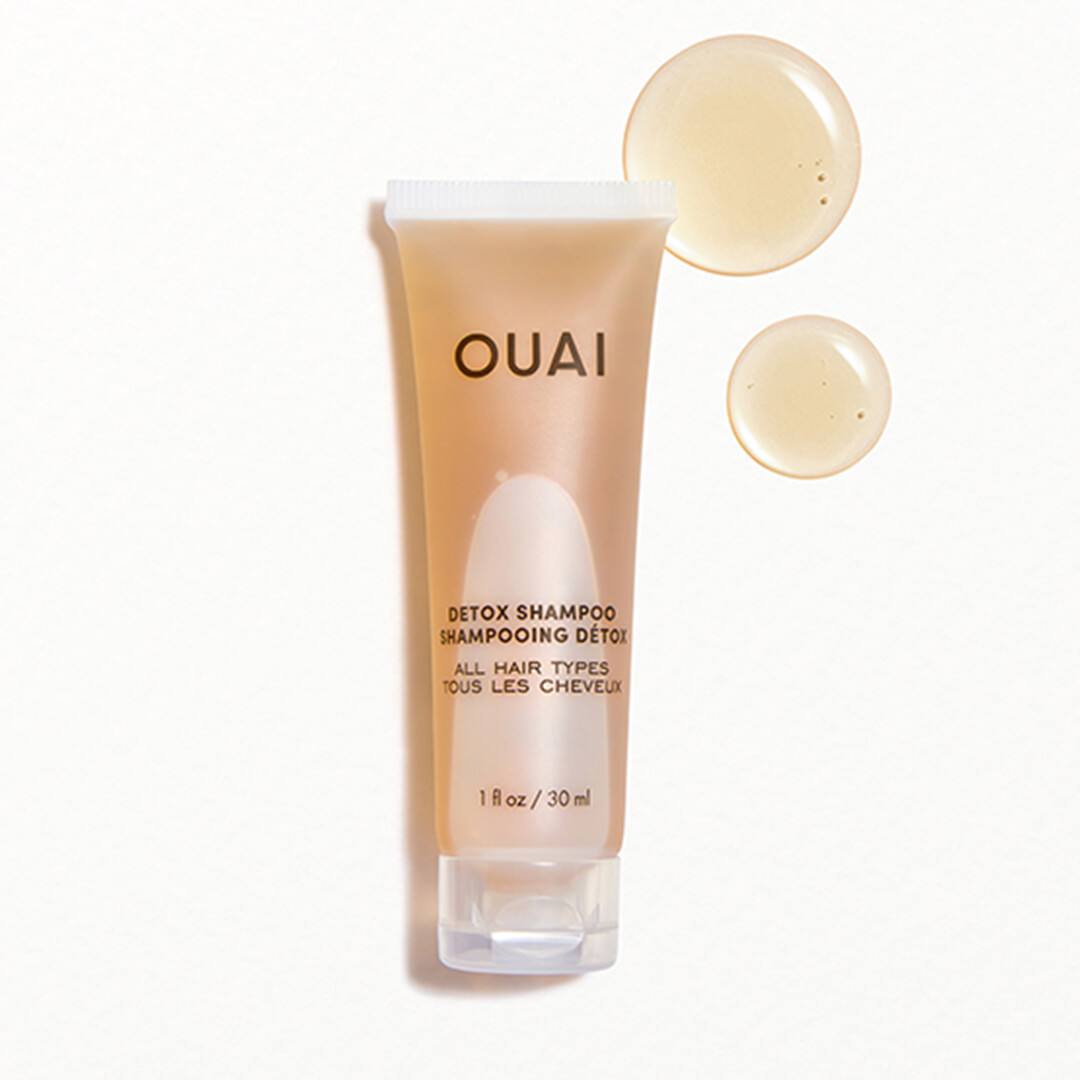 Hairstylist to the stars and OUAI founder Jen Atkin is always delighting us with products for salon-worthy hair that will have you hypnotized with one whiff (they smell that amazing). This clarifying shampoo uses one of our favorite fall ingredients, apple cider vinegar, to cleanse away dirt, excess oils, and product buildup, and keratin that strengthens hair for less breakage.
2. BRIOGEO HAIR CARE Curl Charisma Rice Amino + Avocado Leave-In Defining Creme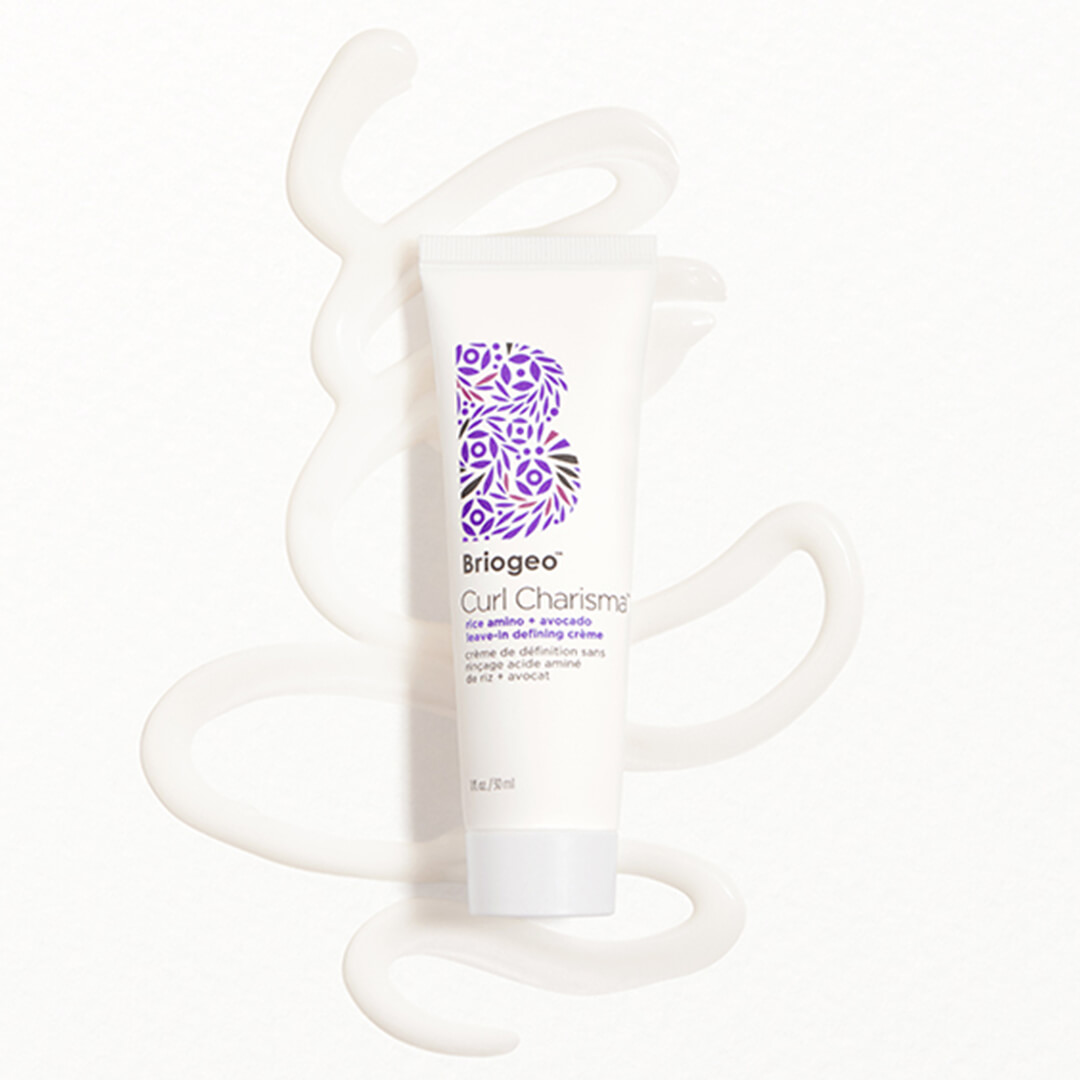 Look to BRIOGEO for innovative formulas that use healthy ingredients to breathe life into your hair. Made for curly, wavy, and coily hair types 2A to 4C (if you're unsure of yours, check out this guide to every curly type), this leave-in curl-defining cream gives you the softest, bounciest, curls thanks to three nourishing ingredients: rice amino acids to seal off the hair cuticle and prevent frizz, avocado oil to soften and hydrate, and quinoa extract to define.
3. MURAD Retinol Youth Renewal Night Cream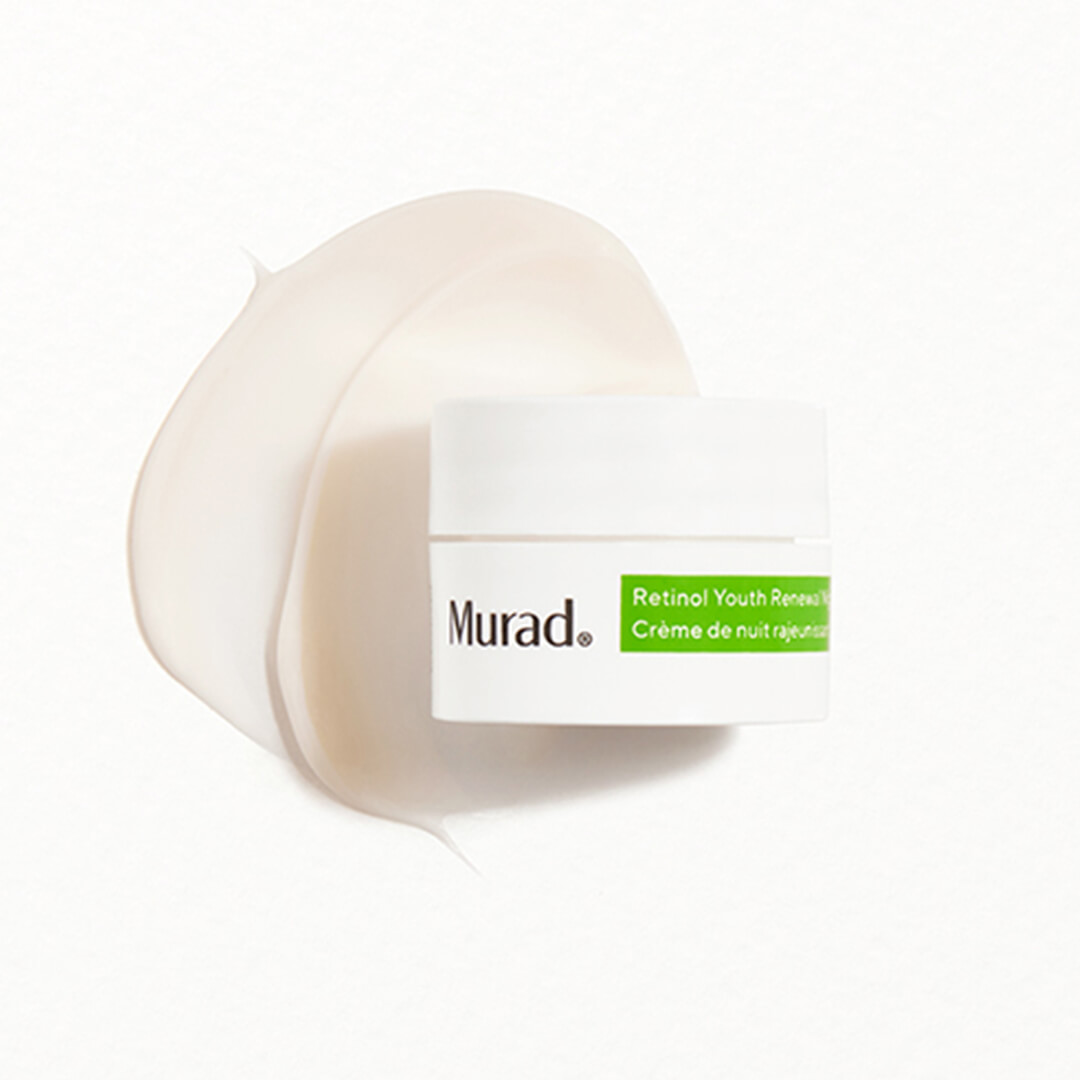 Ipster fave skincare brand MURAD creates high-performance formulas to target all your skincare concerns. This potent night cream uses a gentle, time-released form of retinol and helps smooth, hydrate, and plump without irritating your skin. Slather it on at night and wake up to a youthful glow.
4. PACIFICA BEAUTY Glimmer Shimmer Highlighter & Blush in Fire Lit + Glimmer Shimmer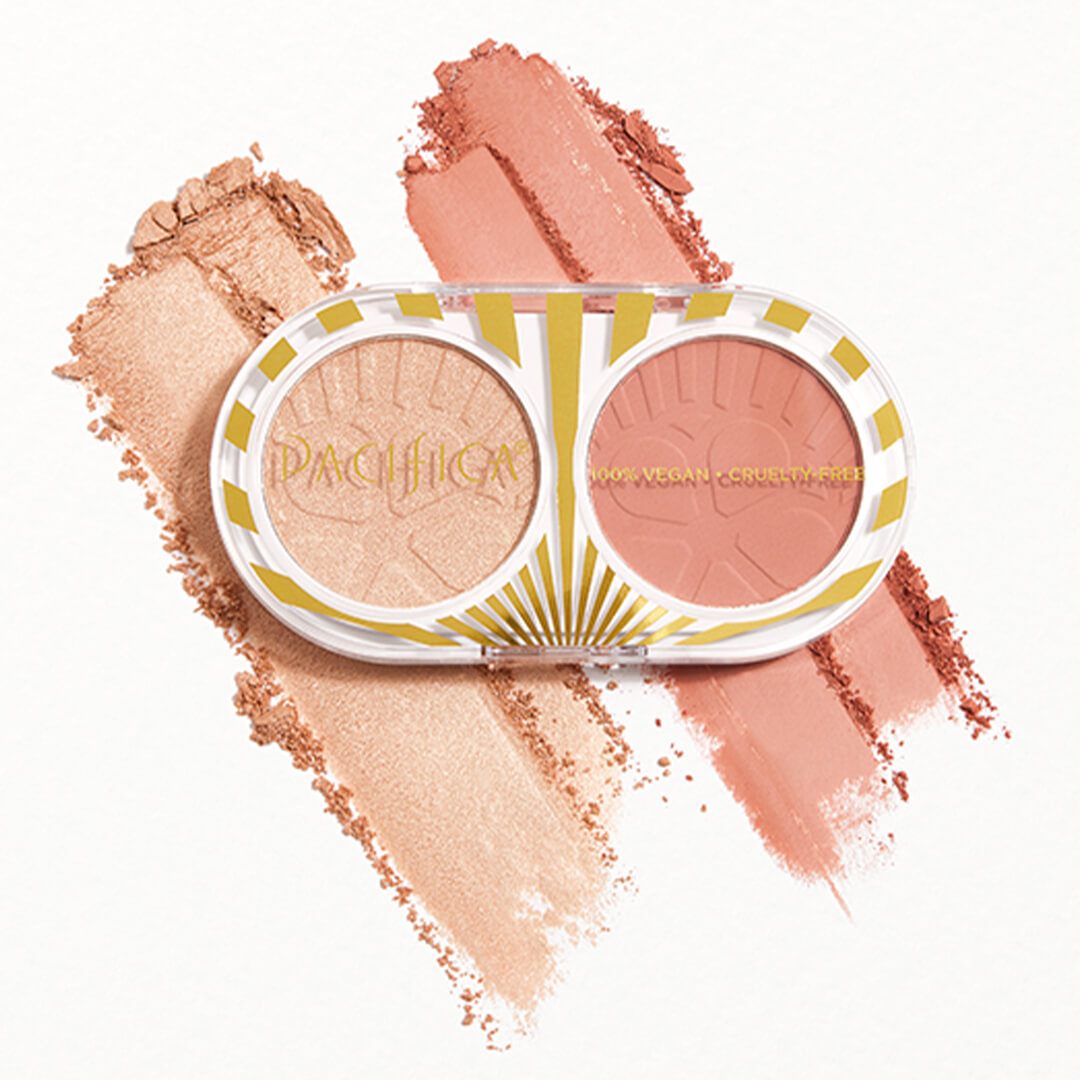 We love PACIFICA for their beautiful, versatile makeup made with skin-loving ingredients. If you're looking for an easy way to blush up and go, this highlighter and blush duo is your new BFF. It's infused with moisturizing coconut oil so it blends on with zero streaks and it won't crease or cake throughout the day. For subtle to bold looks, this baby has you covered.
5. TARTE Big Ego Mascara in Black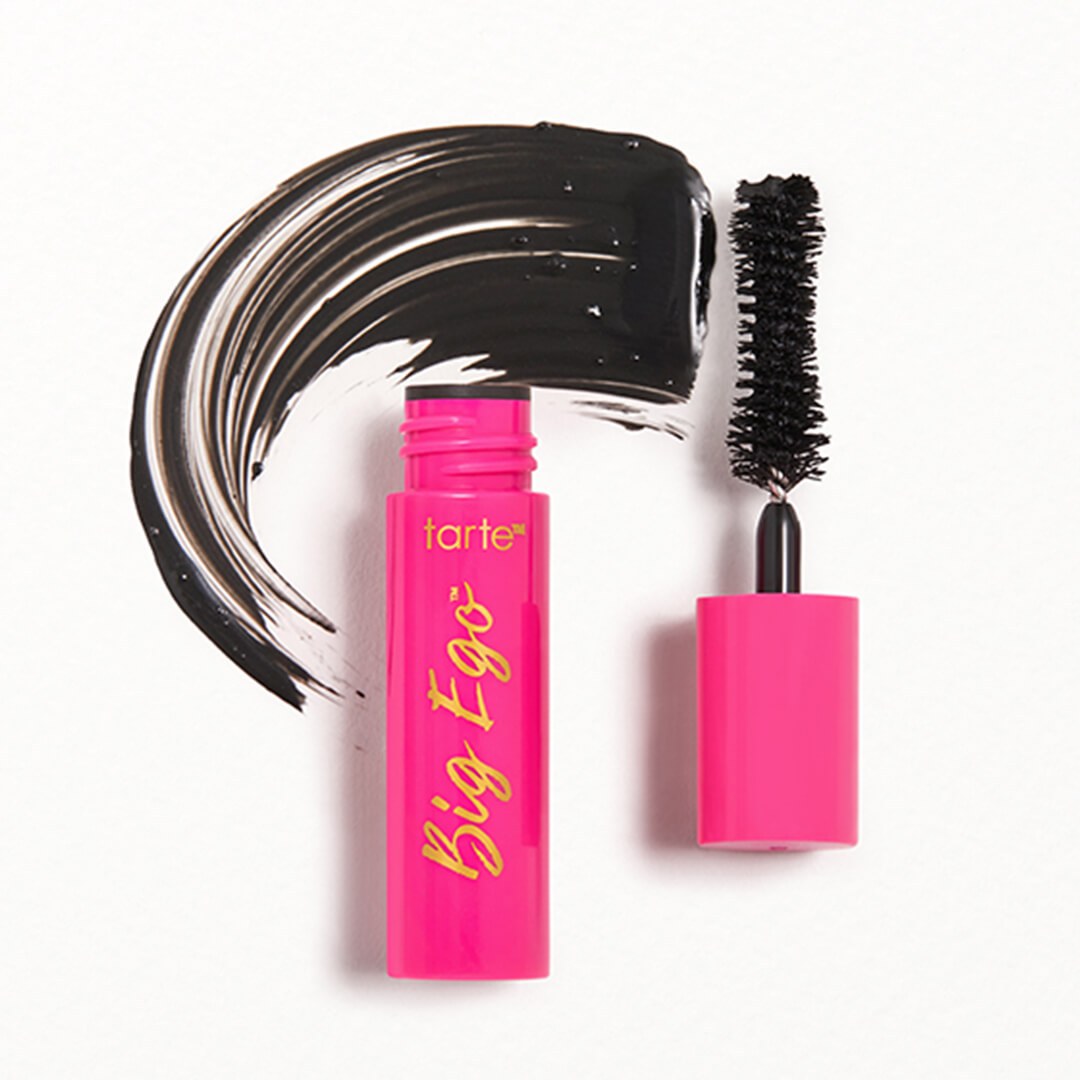 TARTE products always hold a special place in our hearts (and our makeup kits) because—well, they really work. If you feel like bringing the drama, a few swipes of this multitasking, volumizing mascara will do the trick. The inky black formula lifts, lengthens, and boosts lash volume for up to 16(!) hours—no smudges, no clumps. Plus, it's packed with nourishing and conditioning ingredients like vitamin B5, babassu, and sunflower seed wax.
6. TATCHA The Dewy Skin Cream
TATCHA'S gorgeous products do more than light up your vanity—they work wonders for your skin. This rich, moisturizing cream helps smooth, plump, and protect with antioxidant-rich Japanese purple rice, an ancient rice that's known for its ability to thrive in harsh environments. Use it to restore your skin, protect against pollution, and get a healthy, dewy glow.
7. UOMA Badder Boom Au Naturel Volumizing Mascara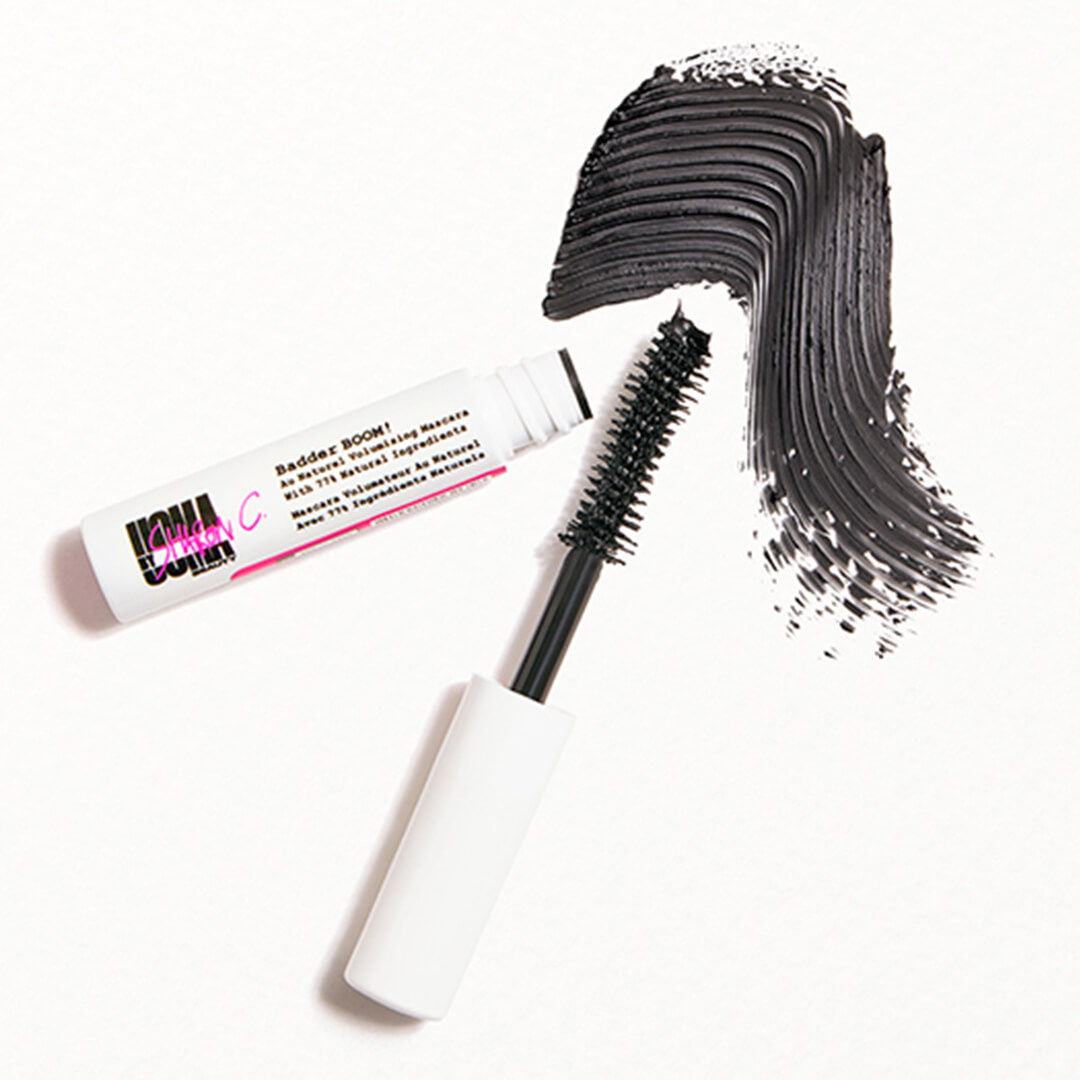 From foundation for every skin tone and type to lip colors inspired by amazing women, UOMA's products truly help your unique, authentic self shine. This gorgeous, rich black mascara delivers gravity-defying volume for ultra-fluffy lashes, and enriches them with argan oil, castor seed oil, and kalahari melon to moisturize and condition them every time you apply.
8. SKYLAR Fall Cashmere Fragrance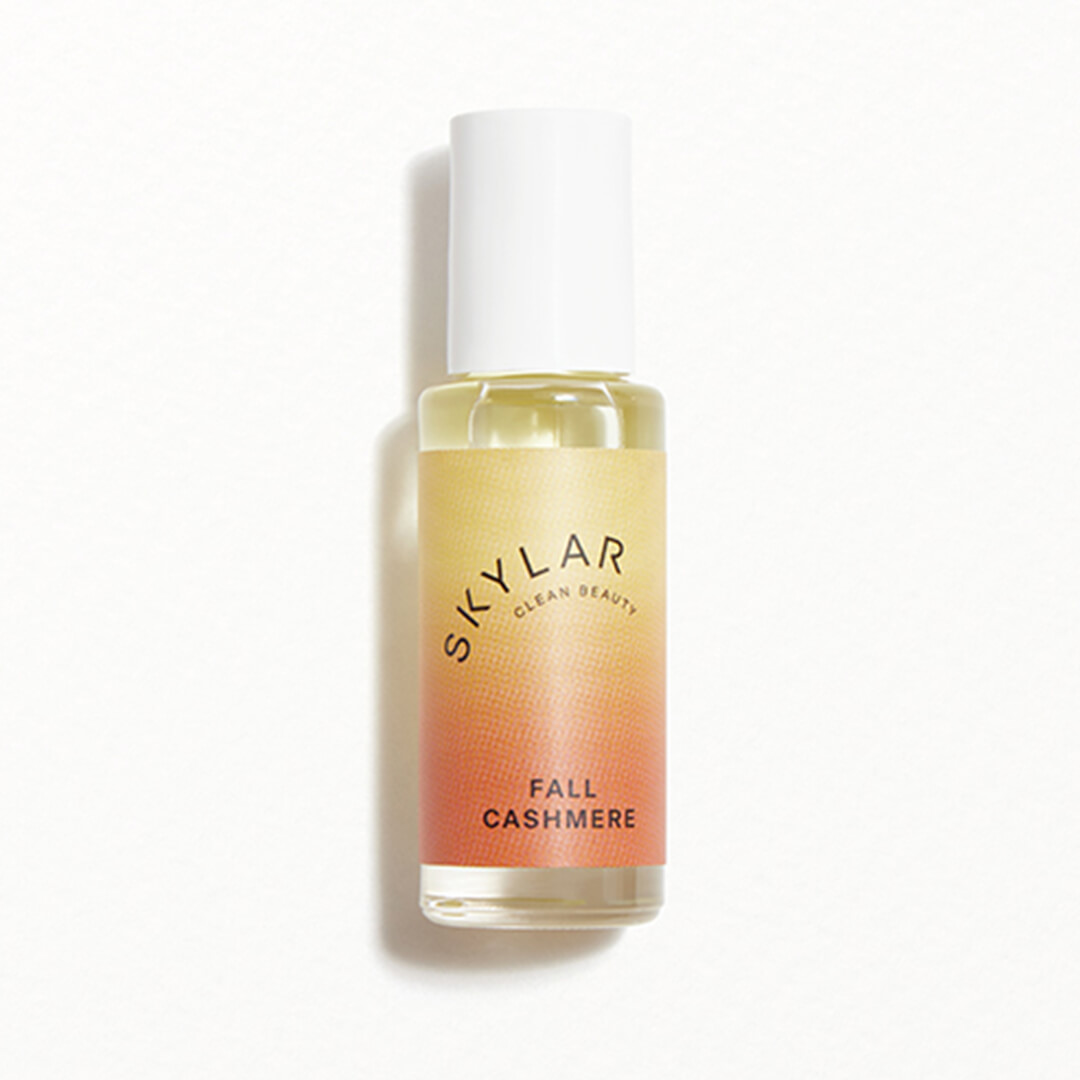 What's better than cozying up on the couch and lighting a candle on a chilly day? Not much. SKYLAR's hypoallergenic candles feature curated fragrances that will give you all the fall vibes. This one's got notes of toasted almond, caramelized vanilla, and ginger—just like a warm, spiced chai. (Looking for your new favorite scent? Check out our 15 Best Fragrances Ever.)
9. THEBALM COSMETICS Let's Bolt Highlighter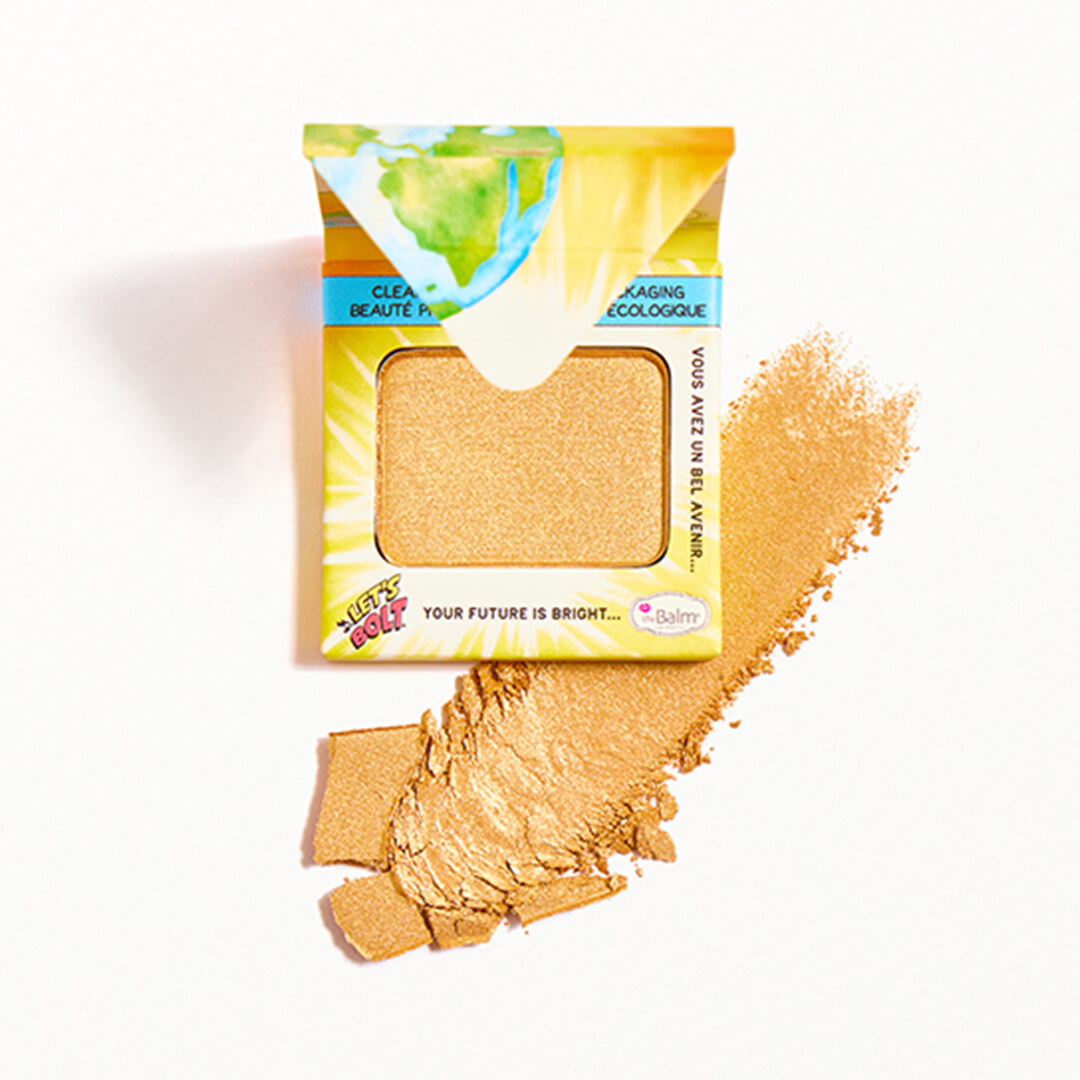 For makeup made with a dose of fun, look no further than THEBALM. This soft gold highlighter will give you the ethereal glow of your dreams. Wear it on your cheeks, lids, collarbones—anywhere you want to glow. It's infused with nourishing jojoba oil and organic grapeseed oil to keep your skin so soft and smooth.
10. THEORIE Charcoal Bamboo Detoxifying Body Scrub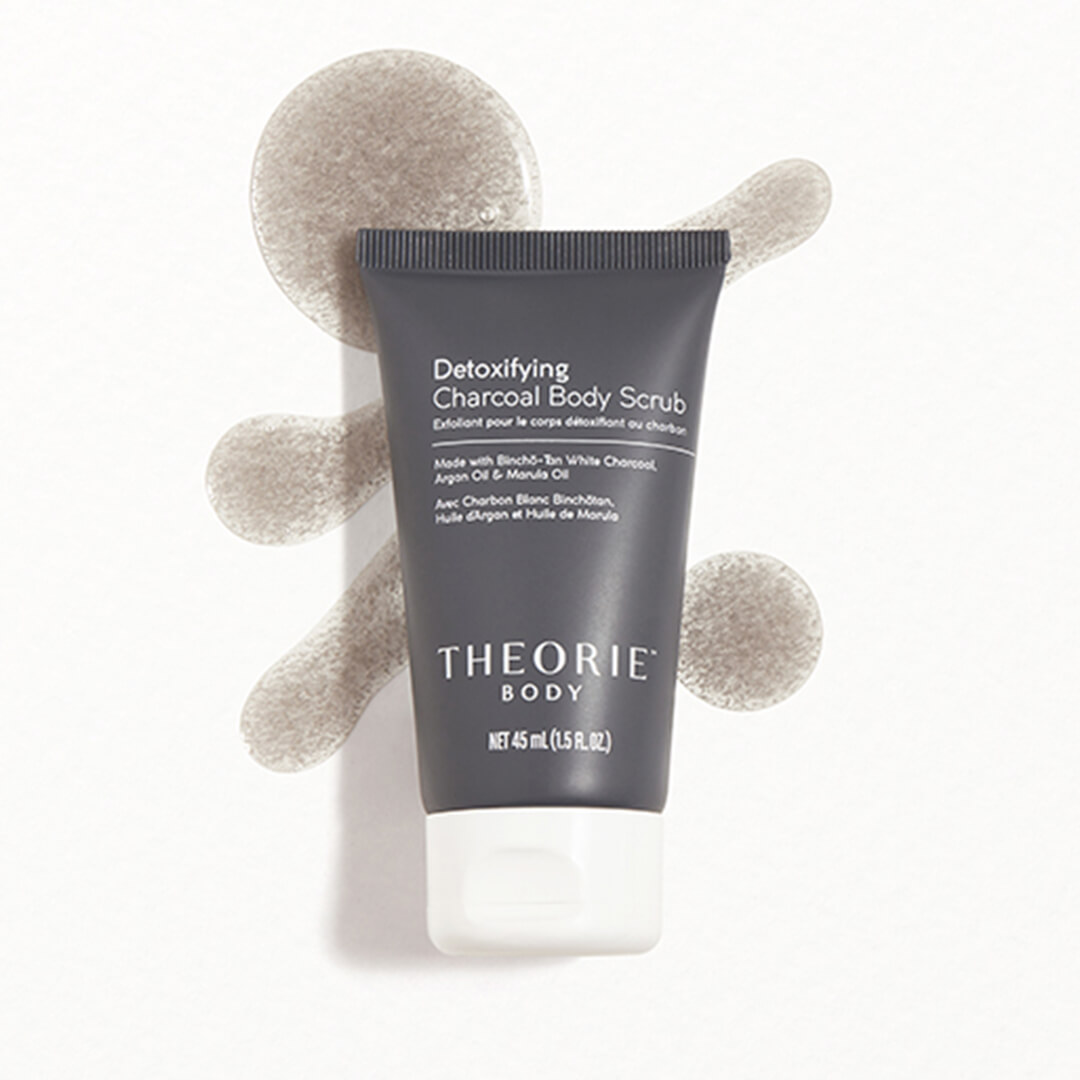 THEORIE brings us the best of both worlds with beauty products inspired by nature and technology. This cooling body scrub delivers instant relief to dry, itchy skin and helps detox pores using charcoal and pumice to reveal a brighter, fresher-looking complexion. Bonus: it has a refreshing, citrus scent that's so invigorating on sleepy mornings.
What is the Cost of the Box?
Ipsy has 3 subscription boxes, the Glam Bag cost $13 a month (1 Choice Item)
Ipsy Glam Bag Plus cost is $28 a month (Value $120+) 5 Full-Size Products (3 Choice Items)
Ipsy Glam Bag X cost is $55 Quarterly (Value $350+) 7-8 Full-Size Products (3 Choice Item) 
Every 3 months Glam Bag X will replace your monthly Glam Bag  (Feb, May, Aug, Nov)
How do I subscribe to Ipsy?
You can click here to join, select the subscription box you want to join.  In some cases, you might start by joining the waitlist. 
What is the shipping price?
The shipping cost for all 3 subscriptions are FREE