So excited to see how my items for February Ipsy Glam Bag Plus.  If you are new to Ipsy Beauty Bags, here is what you can expect.  Ipsy glam bag Plus offers 5 Full-size items and that month bag for $25 a month if you like the spoilers you see that are expected (which some will vary) you can join by clicking here.     
Now back to some of the items we can expect for Ipsy February Glam Bag Plus, below you will see the items I selected, for this bag I was able to pick 3 items but keep in mind what you might receive will be based on your beauty quiz selection.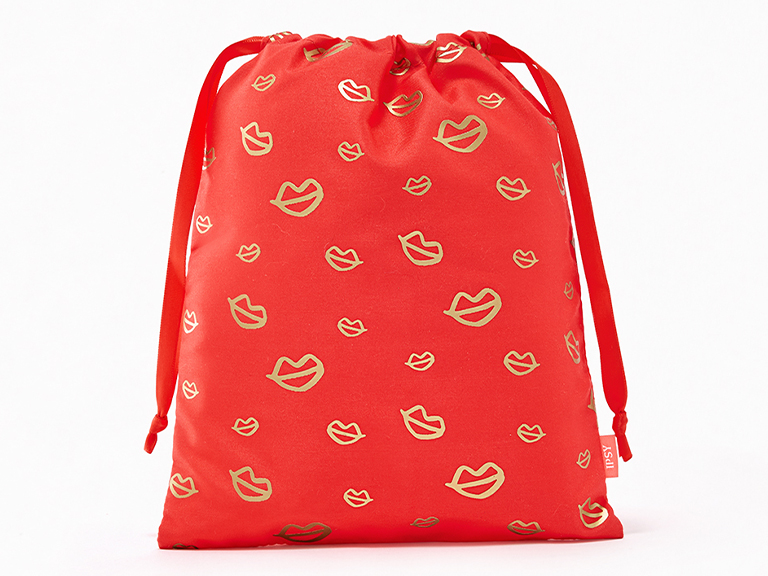 February's Glam Bags are sealed (literally) with a kiss. Consider this month's design a love letter to you and let yourself indulge in what's inside—you deserve it.
Glam Bag Plus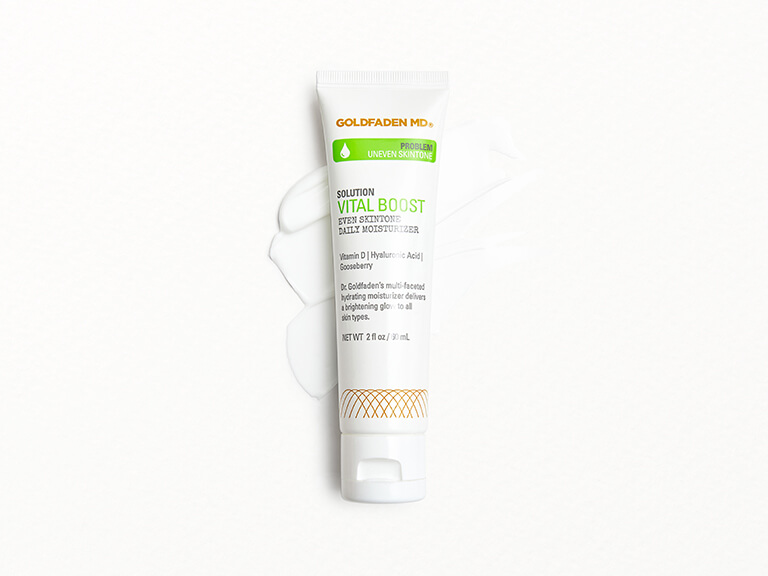 GOLDFADEN MD
VITAL BOOST Even Skintone Daily Moisturizer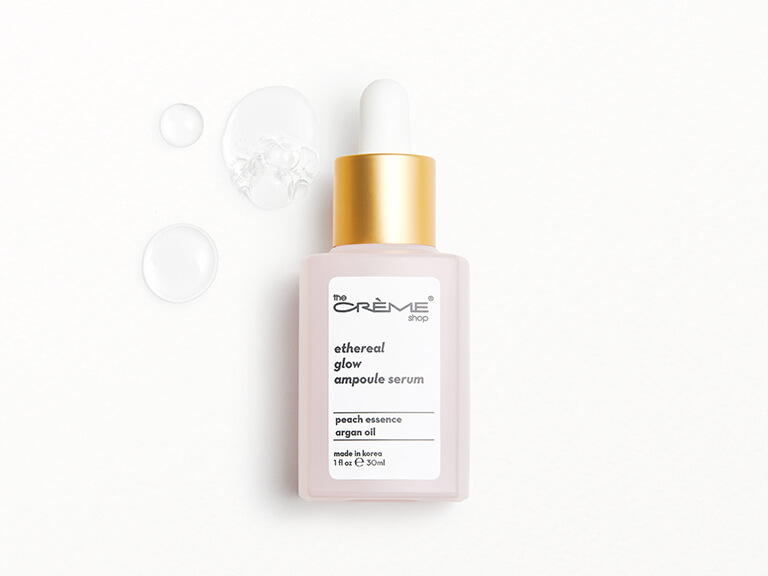 THE CRÈME SHOP
Ethereal Glow Ampoule Serum – Crèmecoction Peach + Argan Oil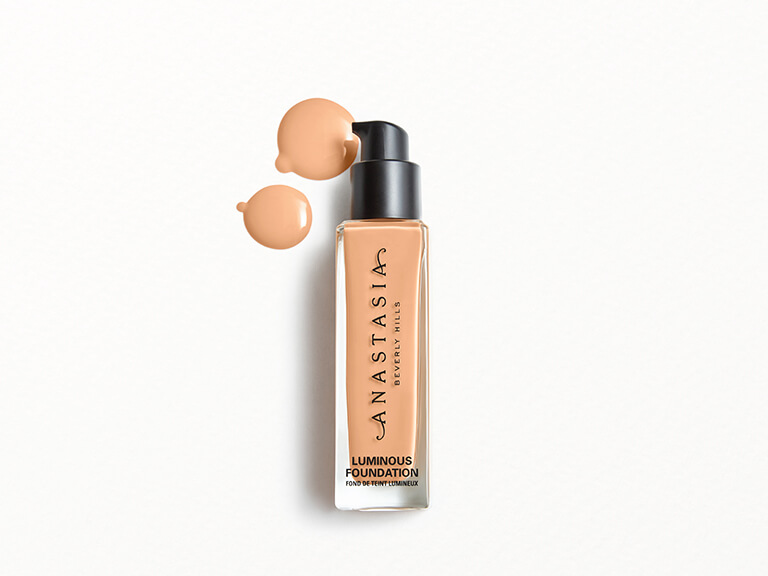 ANASTASIA BEVERLY HILLS
Luminous Foundation in 320N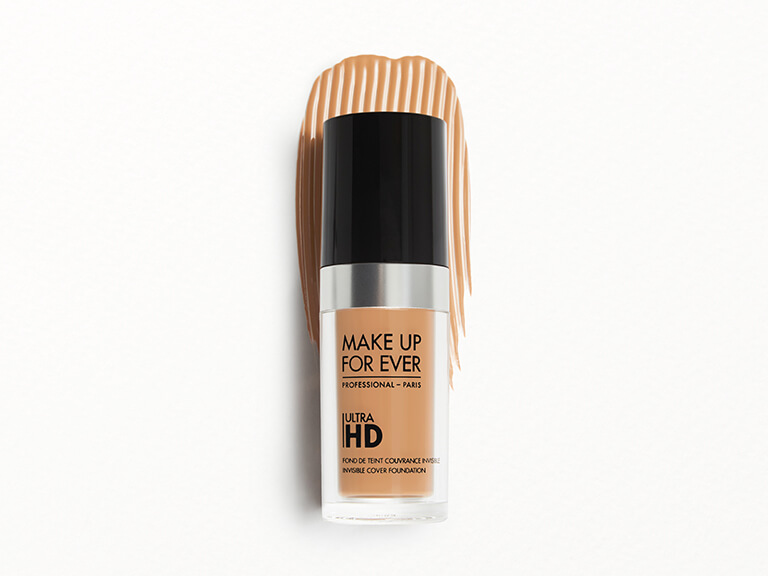 MAKE UP FOR EVER
Ultra HD Invisible Cover Foundation in R330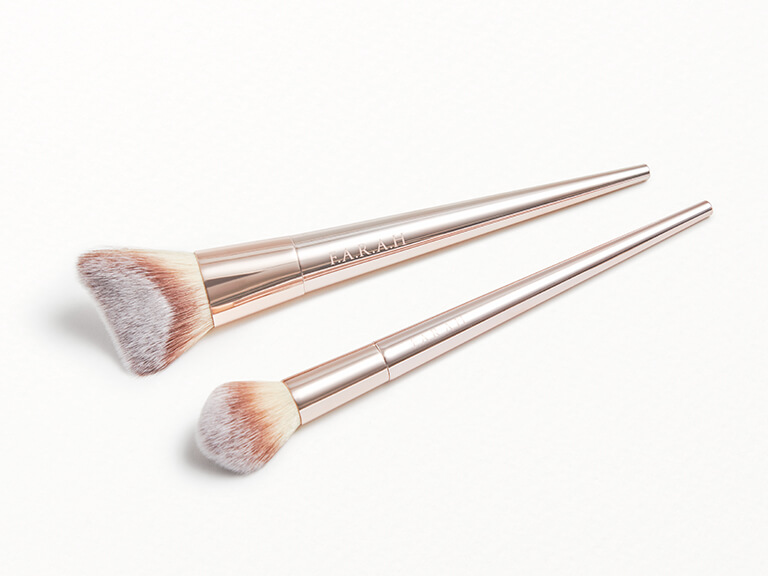 F.A.R.A.H
Rendezvous Brush Set
So far I am happy with the way my bag is put together, of course, is not bad that I was able to pick 3 items. I am usually disappointed with the choice items for this bag but this time I was very pleased. 
After seeing the spoilers I really wanted the Anastasia Beverly Hills Foundation and I'm glad it was one of my options to choose from. A downside to selecting a foundation was not being able to pick my own shade.  Now I will wait to receive my bag and test the products out. Hopefully, both shades are a great match for my skin.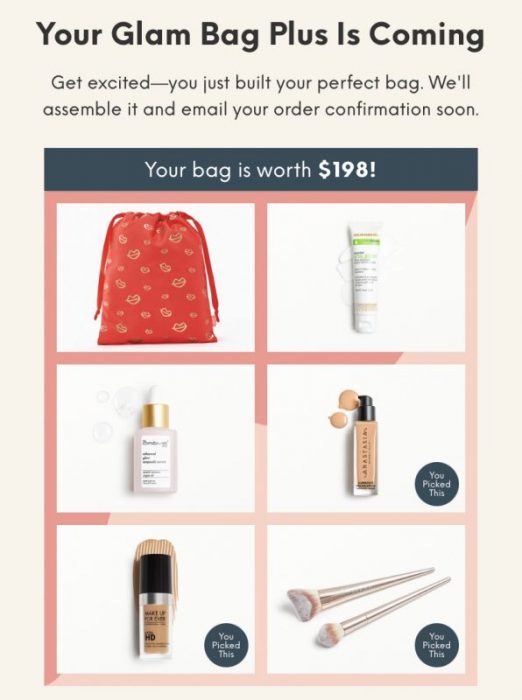 What is the Cost of the Box?
Ipsy has 3 subscription boxes, the Glam Bag cost $12 a month
Ipsy Glam Bag Plus cost is $25 a month (Value $120+) 5 Full-Size Products (1 Choice Item)
Ipsy Glam Bag X cost is $55 Quarterly (Value $350+) 7-8 Full-Size Products (3 Choice Item) (starting Feb 2021)
How do I subscribe to Ipsy?
You can click here to join, select the subscription box you want to join.  In some cases, you might start by joining the waitlist. 
What is the shipping price?
The shipping cost for all 3 subscriptions are FREE