Last night I made a batch of Pumpkin Spice Coffee Syrup so it can help enhance my original iced coffee recipe.  Sometimes it feels good to make my own recipes which not only helps me control the ingredients included in the recipe but it also helps me save money per week per year.
Talking about how much we save we can easily calculate the amount spent on any Iced Coffee, Frappuccino or any Coffee specialties you will see how quickly it adds up.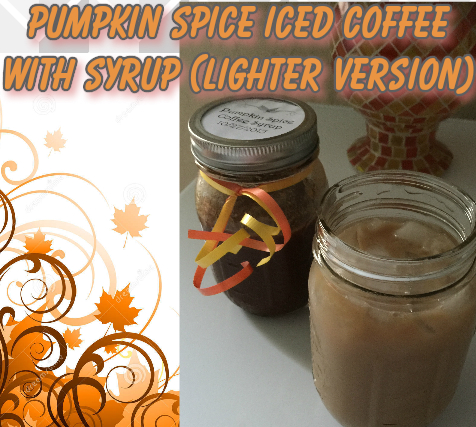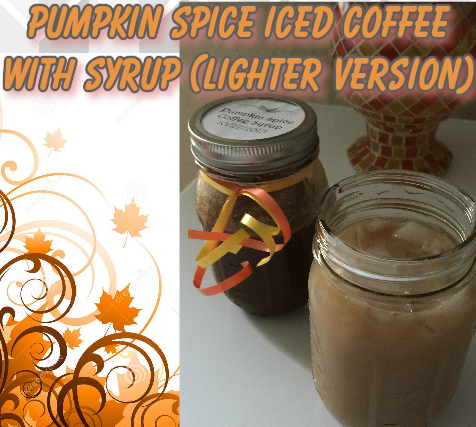 If your drink starts around $2.00 and you buy it once a week in a year you have spent about $104 (but being realistic much drinks dont cost $2 and we dont drink iced coffee or any other coffee drink once a week) so if we raise the price and buy it at least 3 times a week we can easily see that the amount spent a year can go from $104 – $350 (or even more).
So why not try to save as much as we can and enjoy our favorite coffee drinks right at home..
Well lets get started…
[amd-yrecipe-recipe:14]
The best part of making iced coffee is you can control how strong or light you want your coffee to be.  In addition using your own milk such as Silk Almond, Soy or Blue Diamond Vanilla Milk makes it a lot lighter and healthier for you to enjoy.
At first I used to see how pricey these milks were but surprisingly a few local supermarkets offer weekly deals reducing the price for about $.90 less then the original price and if you register or keep an eye out you may find manufacturer and supermarket coupons.  It is worth making the transition from regular milk to Almond, Soy and even Cashew Milk. At first we were very skeptical about it but for years now is the only milk we drink at home.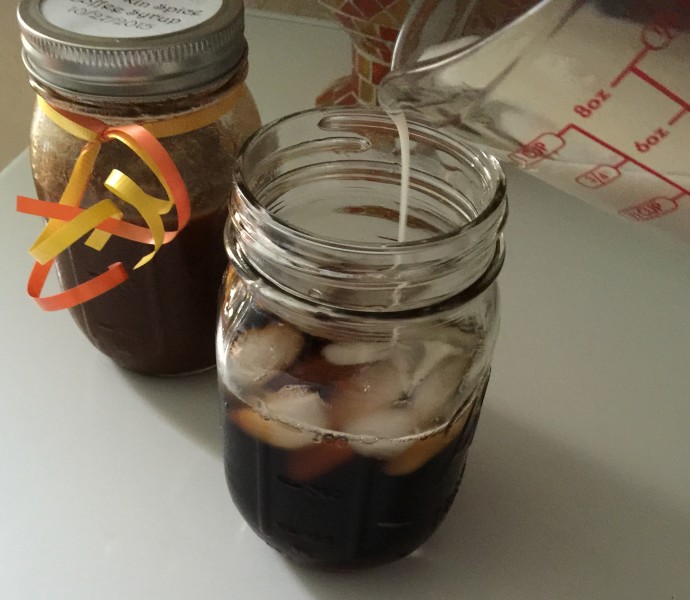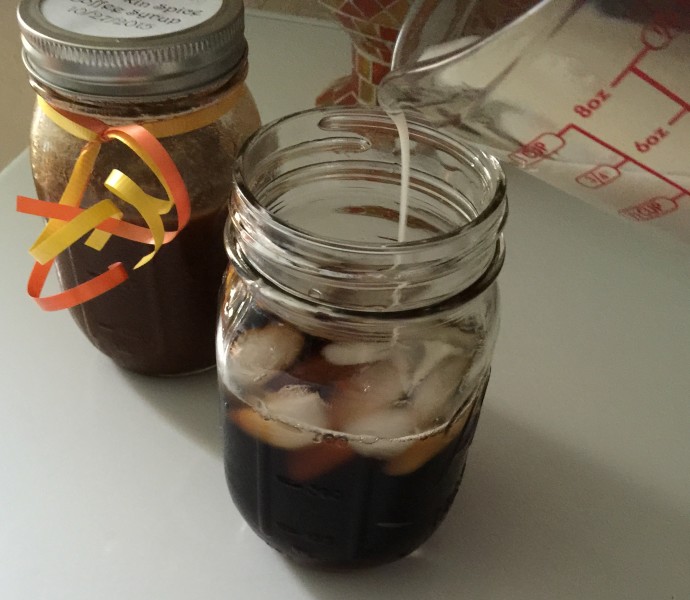 You may see the syrup has a little less in the jar, I tried using 2 tsp on my Oatmeal this morning and I love the pumpkin spice flavor it has, I added a few dashes of cinnamon and it was the Fall Breakfast Flavor I was looking forrrr… yeyyy jejje..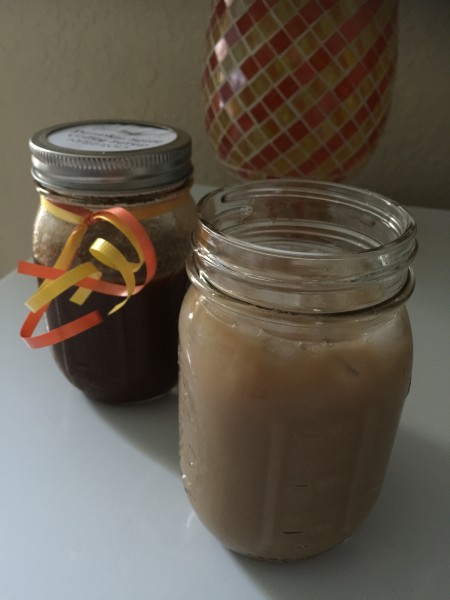 Note: Most Syrup recipes calls for a lot of granulated and brown sugar but this recipe I only used a little bit of brown sugar and the rest was a few Truvia Packets which will not be as sweet.  The best part is once you add your syrup into your iced coffee you can control how much more Truvia Sugar you want to add to make it as favorable as you like.  For my taste 1 tbsp of the homemade syrup was enough to enjoy all of those fall spices flavors.. You can add some whipped cream and sprinkle some cinnamon and you can enjoy this wonderful drink.
Enjoy..
Have a blessed day. ..