Sephora: ABH & Urban Decay both for $25.78 from $66 (VIB sale)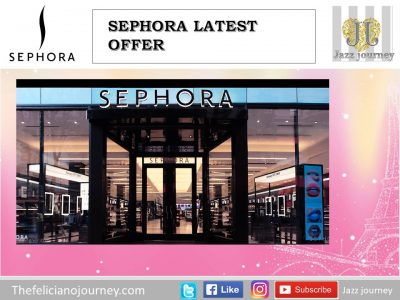 VIB sale is back and is at a perfect time, we all love to get wonderful gifts to the special ladies in our lives but what if you can save while shopping..
Here is a great way you can save while getting high end beauty items, perfumes, hair and skin products.  I wills share a few deal ideas so you can decide if this is a great deal that will work for you.. Keep in mind is just a deal idea which you can mix and match to best fit your needs.
It all starts with some deal items, which the VIB membership discount does applies to them as well.
Deal Idea:
Sign up to TopCashBack – New members get $15
TopCashBack is offering on Sephora purchases 5% cash back
Buy 1 ABH Prism Palette, $42 (Special for $31.50)
Buy 1 Urban Decay Troublemaker Eyeshadow Palette, $24 (Special for $19.00)
use your code VIB promo code YAYVIB ($7.57)
Shipping is FREE
Estimated Total $42.93

Apply Sign up new members bonus $15.00
Apply 5% cash back with TopCashBack $2.15

Final Price: $25.78 from $66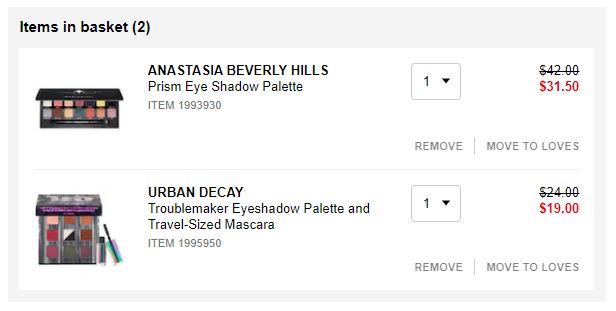 All VIB members will get 15% off on April 20 – 23 using promo code YAYVIB
All INSIDER members will get 10% off on April 20 – 23 using promo code YAYINSIDER
Another way you can save getting Cash Back 
You can save an additional 5% go through TopCashBack using link provided
Benefits for Joining with TopCashBack
Free to join

Get a 2.5% bonus on your cashback rebate when requesting payout by Amazon.com Gift Card.

Free payouts through ACH, PayPal and Amazon.com Gift Certificate.

Be paid whenever you choose

No minimum pay-out threshold

Stack the savings with cashback + coupons

Over 3,500 Online Stores

Fair-play policy

Invite your friends and earn $10 for each