Sephora – Tatcha Skincare Set (as low as $25)
Sephora – has a few great offers for Tatcha Skincare Set so far there are 3 to choose from and the price is as low as $25.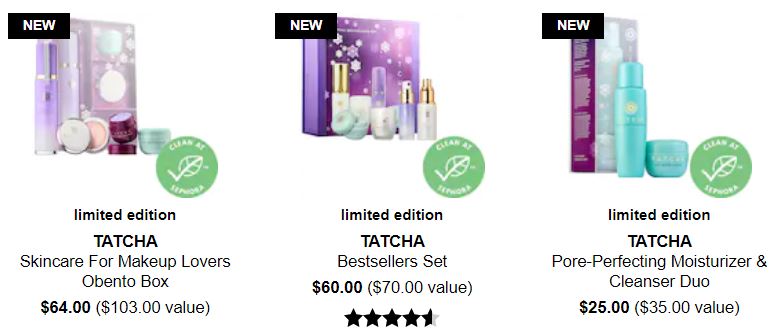 (Earn Cashback & Free Gift) When shopping online you can also use any cashback options ro receive an incentive for this purchase.. I provided a link to a cashback site that I enjoy which is Topcashback in case you would like to consider it, if you are new you will receive $10 in addition to the percentage they have available for Sephora the day of your purchase.  
(you can save even more signing up with TopCashBack)
Free Gift, add codes on the promo section when checking out at Sephora to try out free sample items.