Tribe Beauty Box (May 2018) 1st Sneak Peek item & Brand expected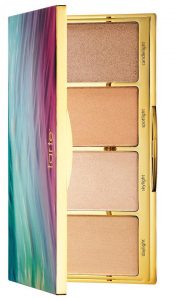 By mid May the Tribe Beauty Box Limited Edition is expected to go out.  One of the items that is mentioned we should be getting is a Tarte item.
TARTE – Skin Twinkle Lighting Palette vol. II (retails: $43)
In addition we can see the name brands we can expect for the Limited Edition Box.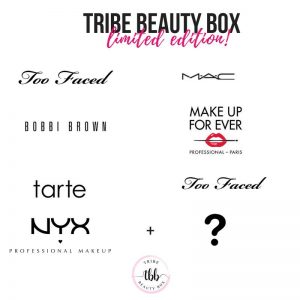 If you have been on the lookout or simply want to try a new beauty box from a brand you all ready trust then I am excited to share with you that there is a new Beauty box company and that is Tribe Beauty Box
Here is what you can expect for Limited Edition beauty box if you are considering this box sign up & confirm email before this box is sold out..
What is the cost?
Over $100 value for  $34.99 (For Regular Subscription) 
Over $100 value for  $45.00 (For Limited Edition) 
What is the shipping cost?
Standard USA shipping is $6.99 and takes 3-6 business days.
Standard Canada shipping is $6.99 and takes 2-8 business days.
What can I expect in my box?
Receive 4-5 full or deluxe sized products:
1 Face Product,
1 Tool, Eye Product,
1 Lip Product and/or
1 Skin Prep Product
Subscription Detail
Sign up for a bi-monthly subscription (every two months) to discover new brands and stock up on already loved ones.
You can skip or cancel at anytime!
February Box