Lately I have been in the mood to eat some scones and today I decided to make some by adding pieces of Oreos cookies.  Scones are one of my favorite sweet treats to bake, they are quick and doesnt require much decorating right after.  Scones are sometimes define as sweet bread or as a biscuitlike quick bread.  In my opinion is not as sweet as a cookie, or moist-soft as a cake or sour like a biscuit but I believe the name says it all since it is very unique and original.  Well, I hope I didn't confused you or discourage you from trying out a scone.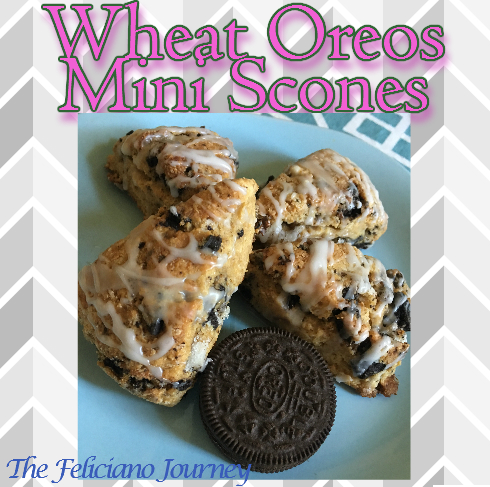 Scones are normally a huge size in my eyes jejej and God knows how many calories each scone has which is not something I am willing to eat if it jeopardize my daily calories intake.  I am trying to eat healthier, while staying on track with the amount of calories consumed while also indulging on some sweets. That is why I look for ways to change some ingredients on favorite recipes while cutting down in calories.
[amd-yrecipe-recipe:23]
If you would like your scone a little sweeter or with a little more crunch just drizzle some sugar free hot fudge and top the scones with chopped Oreos.