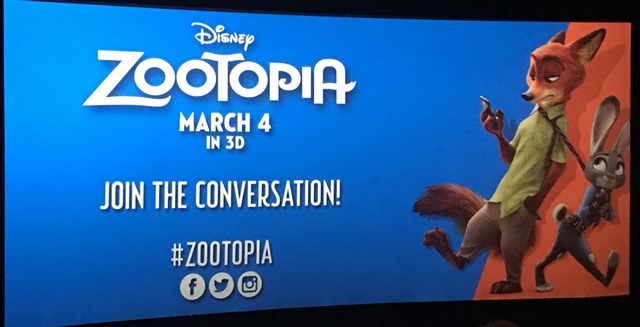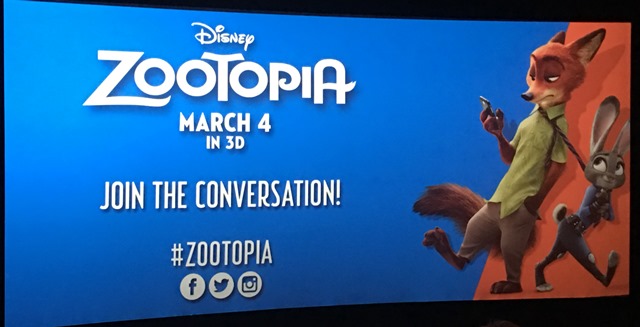 I still can't get how for a few years now we have been able to see many movies before they are released and shown in movie theaters and in addition we get to see them for FREE.. Zootopia is no exception this movie we saw this week in 3D and is being released this Saturday March 4th.
You must wonder what is the catch?, there is no catch but you do have to attend to the movie theater that is chosen for the specific movie on a specific day.  For example This movie was chosen for a private showing yesterday @ 7pm on a local movie theater, we sign up for a contest and we won 2 tickets of 4 each.
Other ways we get tickets is many companies offer free tickets on a list of theaters by city and state.  I have provided a step by step information how you can get started and be ready so once I post a new event a new movie you are prepared to get your tickets but know you have to act fast because they are gone rather quickly.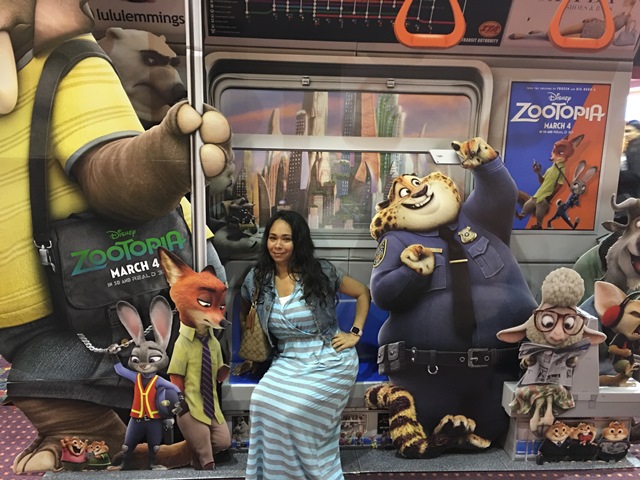 We really enjoyed this movie, I was a little impress with the quality of the film while wearing 3D glasses, let me be honest some movies can get a little tiring watching it while wearing 3D glasses but as soon as this movie started you can see it was very well made (at least in my opinion)..
Click Here to find out how you can be on your way to start watching movies for FREE..