Are you excited about this new release? 
Any time I see an ABH palette I think of the original that till today I think is one of the best.  That being said I can appreciate the formula, pigmentation, and details that go into each palette from Anastasia Beverly Hills. 
For that reason and more is why I was intrigued to get the 90s-inspired Anastasia Beverly Hills Rose Metals eyeshadow palette
The new palette was released on Monday, September 26th, and the price for it is $55.  You can get the palette at

Sephora

and at the Anastasia Beverly Hills site.  
Let's look a little deeper into

The Rose Metals Eyeshadow Palette 
This palette will include rich matte shades and high-reflecting shimmers.  The colors you will see more are the inspiration behind it all the Rose Metal tones.  This new palette delivers 12 all-new shades dosed with ultra-glam nostalgia and iconoclast confidence.
Shades:
12 super pigmented shades with incredible payoff
Almost 200% MORE (yes, you read that right) of every shade than in our original palettes
Easy to apply and effortlessly blendable for everyday wear
Swatches:
Up Close:
Reasons to Like this Palette:
Versatile shades and creamy formulas that deliver endless day-to-night looks
Easy to apply and effortlessly blendable for everyday wear
Buildable color lets you go natural or glam, suitable for every skill level
Luxurious design with large mirror, perfect for at-home use or travel
More bang for your beauty buck — you get almost 200% more of every shade than our original palettes.
Cruelty-Free, Fragrance-Free, Oil-Free, Paraben-Free, Phthalates-Free, Sulfate-Free, Talc-Free, Alcohol-Free
Eye makeup look:
Day 1 
Here is my first eye makeup look using the new Rose Metals palette.  My first impression of using the shades was smooth, blendable, buildable, highly pigmented, and just beautiful.  It was easy to create everyday wear just using a few shades.  Shades used
Sunrose (Matte)
Dune (Matte)
Haze (Metallic)
Heavenly (Metallic)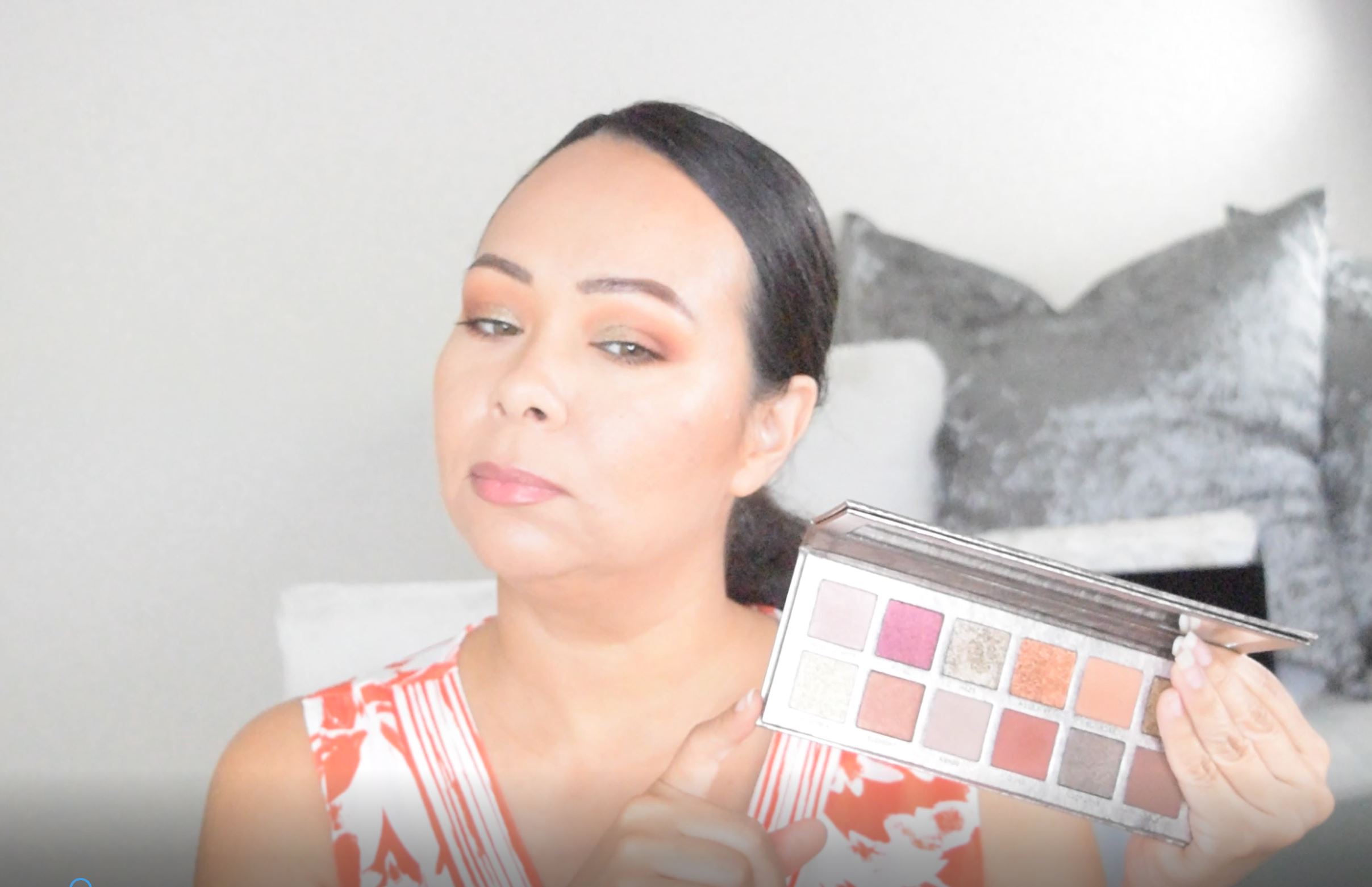 Day 2 
Here is my second eye makeup look using the new Rose Metals palette and the Ciate London .  The second day was interesting because I was putting the new palette side by side with another palette.  The comparison with the shades I used was very similar.  But when it comes to blending the matte shades I can say ABH formula was much creamier and smoother to blend.   Shades used
ABH Sunrose (Matte) – Ciate Joan of Arc
ABH Rose Fire (Metallic) – Ciate Marsha P Johnson
ABH Heavenly (Metallic) – Ciate Claudette Colvin
ABH Royal (Sparkling) – Ciate Amelia Robinson
ABH Noble (Matte)  – Ciate Emmeline Pankhurst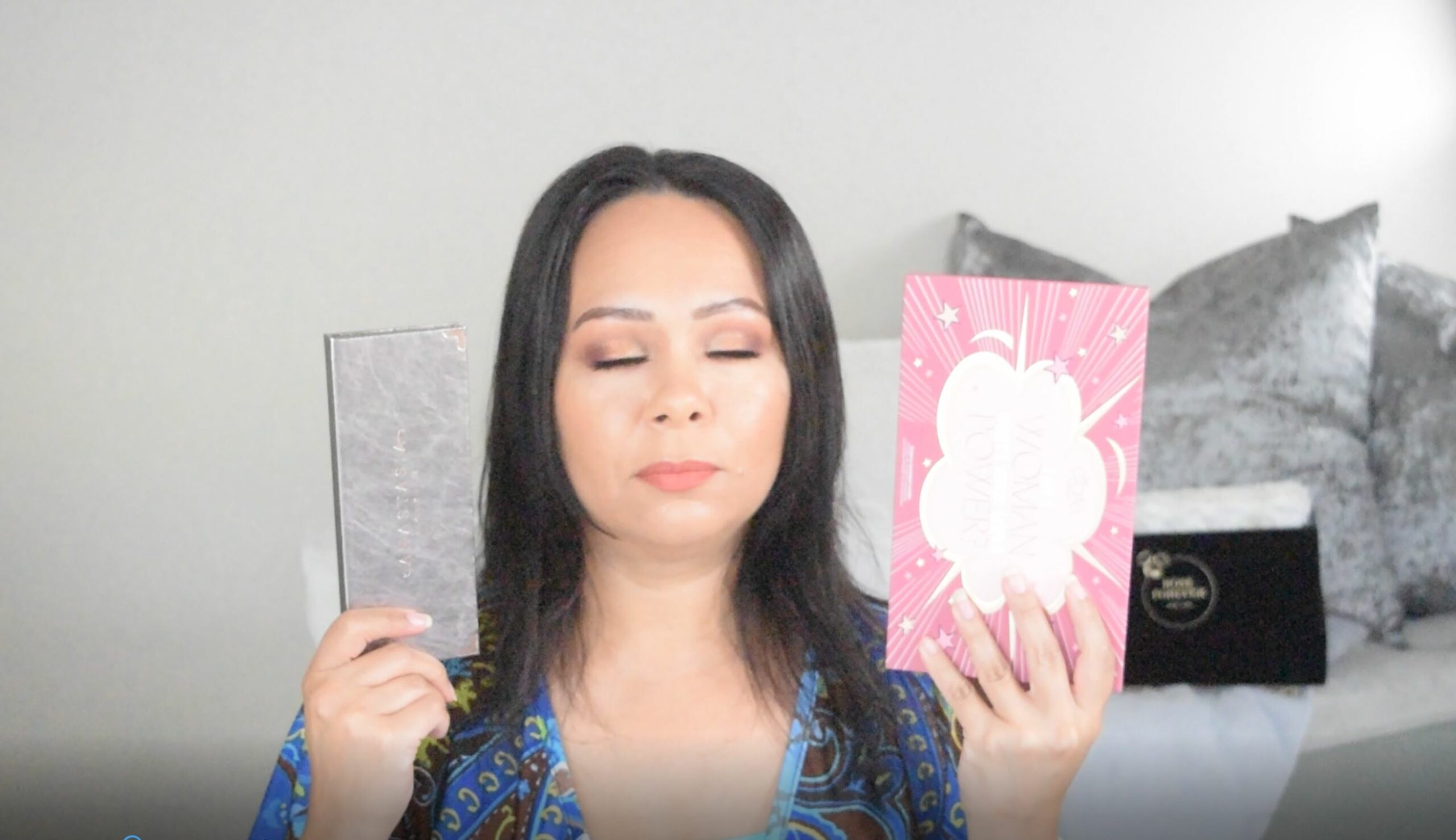 Comparing side by side the palette only these 5 shades were pretty close but swatching the other 7 shades from the ABH Rose Metals palette there was nothing close to it.
Overall I love the ABH Rose Metals palette, the formula is very creamy and so easy to blend the shades.  I love the formula and I think is a perfect palette for the fall but also for everyday use.  I wish the palette has more shades and fewer products since the price was a little higher.
I think to make the new palette from ABH Rose metals the best would be if it had a rose scent to it.  But that's just me jjejee..
You can checkout tutorial video here or below