We have a new Retro inspired palette release from Natasha Denona.. .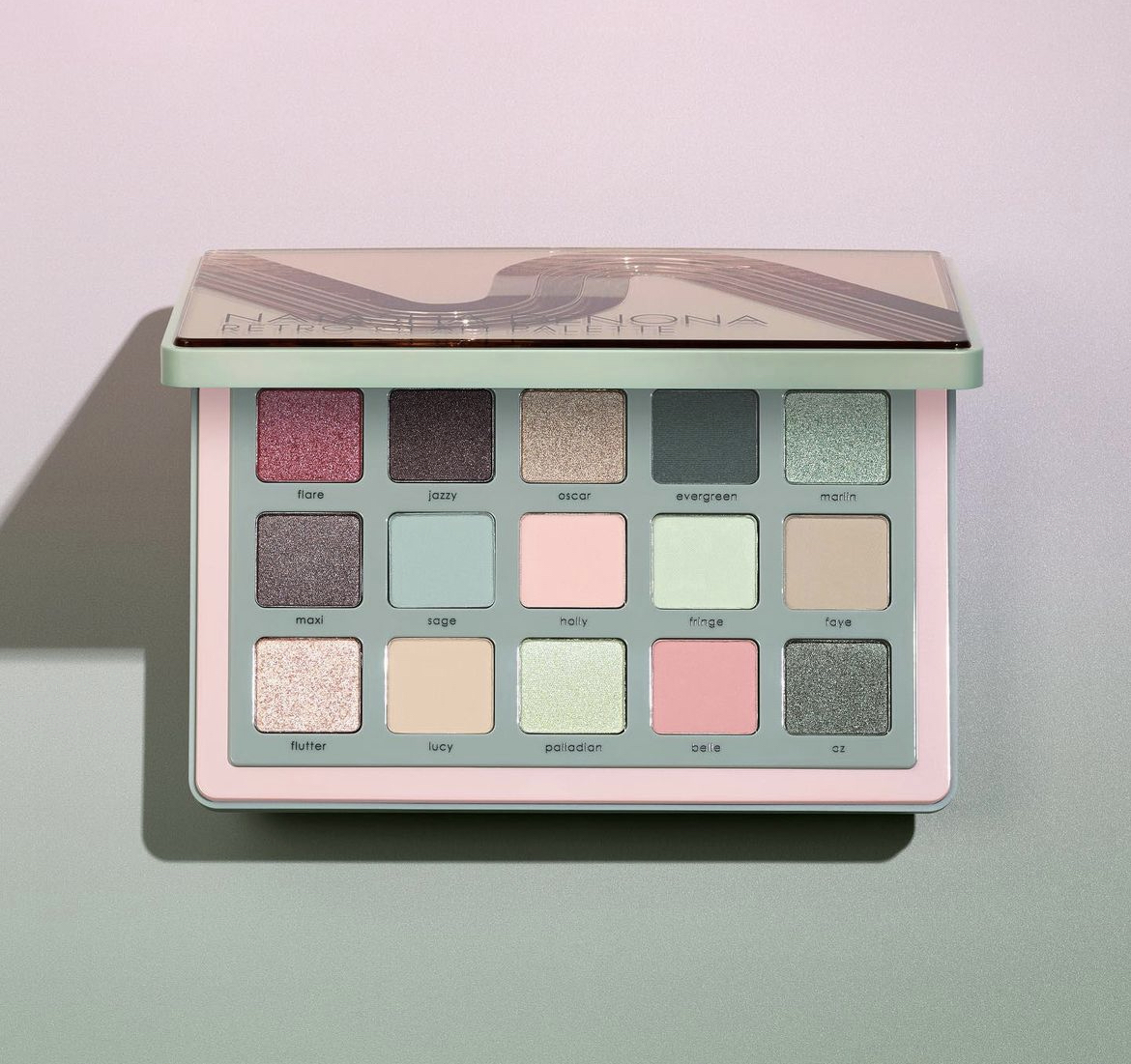 This palette is bringing two of Natasha's most celebrated creations into a new midi-sized eyeshadow palette concept, this dynamic color story combines the greens, pinks, and neutral nudes of the MINI RETRO EYESHADOW PALETTE with a variety of seductive GLAM EYESHADOW PALETTE finishes in a collection of all NEW shades.
The new palette will be released on Monday, November 7th (Sephora app)  and the price for it is $69.  You can get the palette at

Sephora.

 
SHADE DESCRIPTIONS:
Flare 453SM – Sparkling metallic vintage rose with a silver shift
Jazzy 454M – Metallic dark cool brown
Oscar 455M – Metallic light medium vintage champagne
Evergreen 456CP – Matte cream powder medium dark sage green
Marlin 457M – Metallic light medium sage green
Maxi 458M – Metallic medium dark warm taupe
Sage 459CM – Matte medium sage green
Holly 460CM – Matte light neutral rose
Fringe 461CM – Matte pastel sage green
Fay 462CM – Matte medium muted clay
Flutter 463K – Sparkling light champagne pink
Lucy 464CM – Matte light limestone
Palladian 465M – Metallic pastel sage green
Belle 466CM – Matte medium dusty rose
Oz 467M – Metallic medium dark muted forest green
Photos : @natashadenonabeauty IG