Free Calendar Printable
For years I have been creating my own planners, from Monthly to weekly to meal planning for that reason I want to offer the ones I created to you for Free.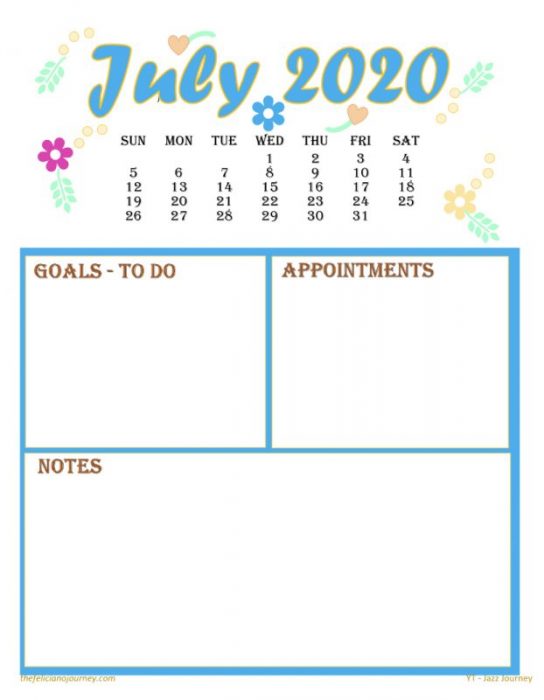 A monthly & weekly planner is a very convenient way to keep track of activities, appointments & much more. I really enjoy planning my week since it changes so often and in the weekly printable I have more room to write down my schedule for that week.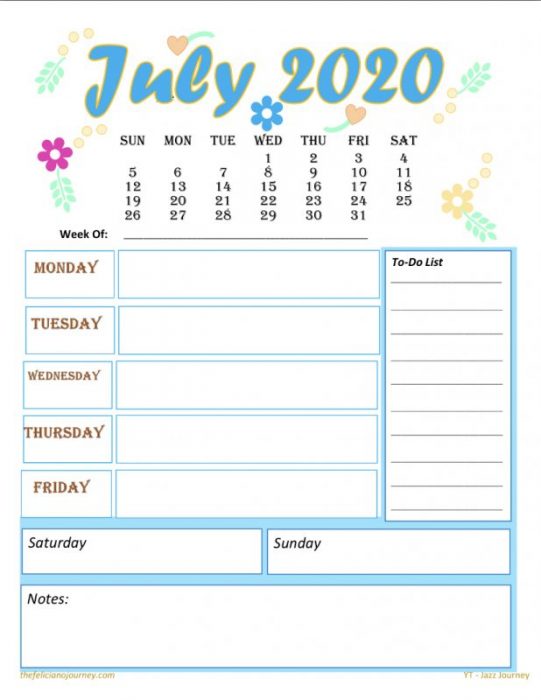 In this post, you will find 2 different types of planners, one for the month, and the other you can print and use weekly.  What I love is the month calendar is shown on top which makes it easier to use.  I hope you can enjoy these calendars and if you enjoy them I would appreciate your comment below. 
You can print Free July 2020  link below 
July 2020 Printables PDF – (both pages included)