This year we were able to see about 30 movies without paying a dime for each of our tickets, in addition the movies we saw was at the movie theater but it was shown before the actual movie got released.  We couldve double that number since we did get the tickets but for some reason we just didnt go to watch certain movies.
30 movies @ 10.99 = $329.70 per person
5 people watching @ 329.70 = $1648.50
we normally have a total of 4 or 5 people watching the movies mentioned below.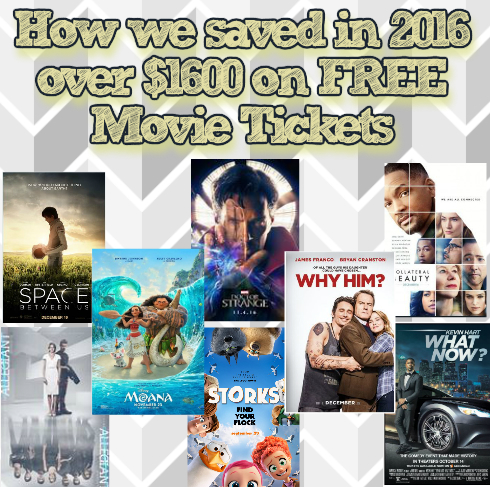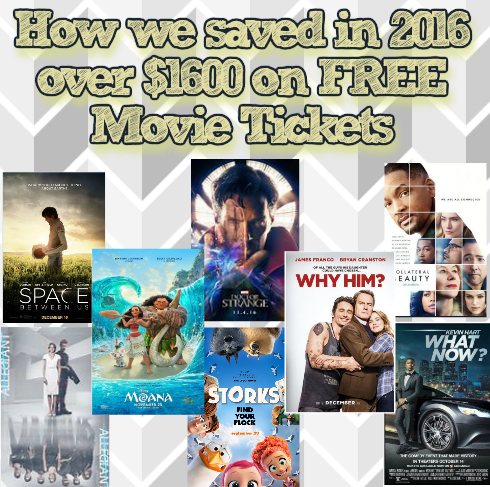 This amount is not including if the ticket is a little bit more which in occasion we have 3D showings or IMAX theaters, also there has been times we have more then 5 people with us but just to keep the amount as to a normal scenario you can see on this year alone we saved over $1648.50.  Find out how you can as well..
How can we get tickets to see a movie for FREE and before the movie is released?
You are probably wondering how can you participate on this opportunity as well, well is very simple and I'm here to share how:
First create an account for 2 adults
For every notice or email you might receive as an invite to see a movie that is about to be released, you need to have 2 adult accounts (this apply if you have a family of 4) (each ticket you get is for 2 people)
Second be quick to see email notifications
In some occasions you might receive email notifications letting you know there is a movie near you, at this point you should be able to log in and reserve your ticket ( you dont have to print it right away) but at least you reserved a printable ticket for that particular movie.
Third Print your ticket
Before going to the movie theater on the day, location and time that is mentioned on the ticket you need to make sure a printable ticket is with you (no tickets viewed on the phone would be accepted).  The ticket can be printed either black and white or in color (that is your preference)
Fourth Arrive early
Even though you have a ticket for you and your family you must arrive at least 1 to 1 1/2 hour before the movie starts (there is no reserved seating because is based on first come first served basis) If the movie is a big movie ex. The Avengers, Fast Five, Spider-Man just to name a few make sure you arrive 1 1/2 – 2 hours before if you can
Fifth Once inside
Once you made inside the theater you can enjoy any items from the concession stand or simply wait in your seat.  Most of the times cellphones are not allowed or they can't be on a little before the movie is about to start if you get caught – you will get kicked out of the theater.
Once the movie is over they want to hear your comment of the movie, you can simply say it was a good movie, you enjoyed it, it exceeded your expectations or simply say you were disappointed (is up to you how much you want to share and say)
This may seem very complicated but I can tell you is not so hard at all (we make these our family night, we enjoy items from the concession stand and we also catch up on our conversations while we are in line).
Recently we have seen or received tickets to see for free and before the movie was released for the following movies:
Ride Along 2
Dirty Grandpa
Kung Fu Panda 3
Zootopia 3D
Risen
The Divergent Series: Allegiant
Mothers Day
Criminal
Keanu
The Angry Birds Movie 3D
The Nice Guys
Now You See Me 2
Central Intelligence
Ghostbusters
Ice Age: Collision Course 3D
Hands of Stone
The Secret Life of Pets
Hell or High Water
Storks 3D
The Accountant
Kevin Hart: What Now?
Jack Reacher, Never Go Back
Space Between Us
Doctor Strange
Trolls 3D
Moana
Office Christmas Party
Collateral Beauty
Sing
Why Him?
So what do you need to do to get free tickets, is very simple just sign up and soon you would be receiving emails for upcoming movies.  If you would like to know more depending the area, state you live in please feel free to contact me.
Sign up to the following companies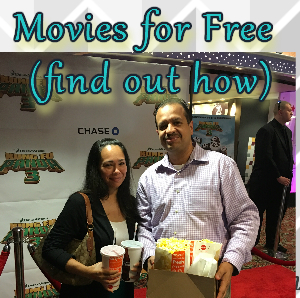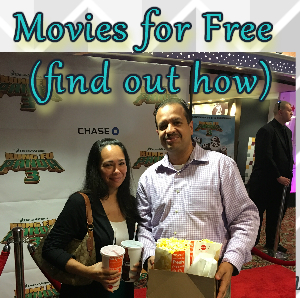 Find out more on our Kung Fu Panda 3 movie which we watched for free and almost 2 weeks before the movie was released.  We were able to see it on 3D 1/16 and the movie was released on 1/31.