Free Printable & Sneak Peek of the 2019 monthly planner
Finding a calendar I can track all of my monthly plans is the reason why I created this planner.  A monthly planner in 2 pages with many sections to track needed events has made it so much easier for me.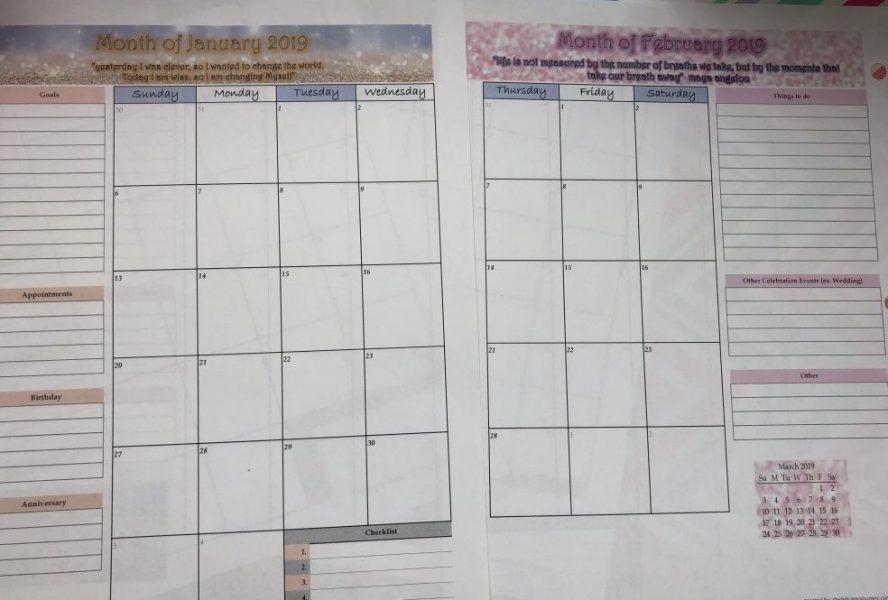 If you are new to planners or are in a search for one is the reason why I share it with you.  A monthly planner is a very convenient way to keep track of activities, appointments & much more.  For some using a calendar app is a great option to keep track of activities but for me I prefer printing mines and taking it with me.
As a family we get many future events told way ahead of time, as well as future trips, graduation, movie screenings and many other special events.  Since I carry my planner with me, is very convenient for me to add and keep track of our monthly day to day activities.
There are many other planners that can be more detail as to adding your day to day activities which includes things to do, goals, birth-dates all on separate sheets but that is why I created one that works for the categories I used the most all by month.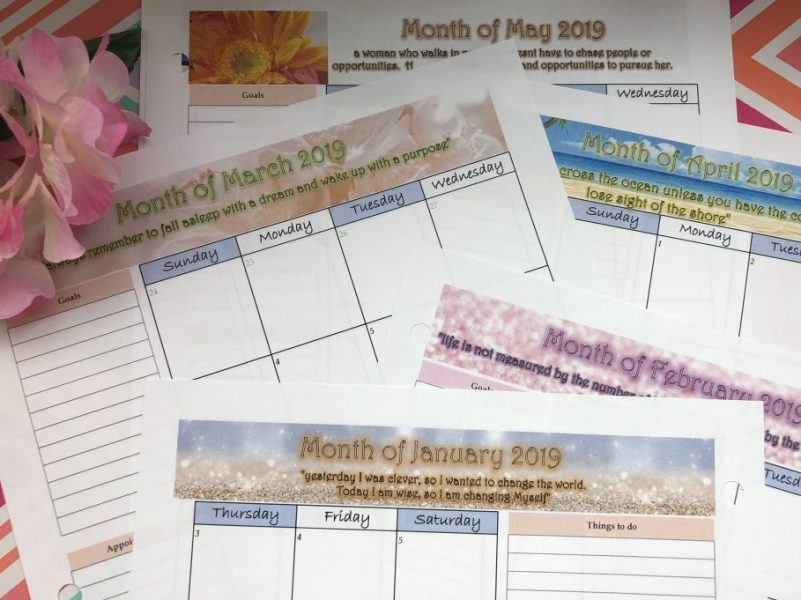 I created this cute monthly planner thinking about every task or category that might come up on a monthly basis; Such as Goals, Appointments, Birthday, Anniversary, Things to do, Other and Checklist. 
In addition I also included a small calendar for the next following month, so in case you need to know a day of the week you can see that on that same sheet.
You can print the complete 2019 planner link below 
2019 Monthly Planner Printables (PDF)
Video is provided as well you can view by clicking here