We eat with our eyes, so seeing beautiful colors on a dessert can really elevate a dish.  That being said I want to share a quick recipe that can deliver just that as a filling or a vibrant topping.  
Sometimes you do need some help by adding food coloring to get those vibrant colors but this recipe speaks for itself.  Don't get me wrong I also love adding food coloring when baking but if you can get those colors just combining a few ingredients, wow that is a winner. 
Today I want to share a quick Berry filling recipe, is very versatile.  It can be added on top of pancakes or on each layered cake.  Is that perfect, yet so easy to make. 
Step 1 – Puree Berries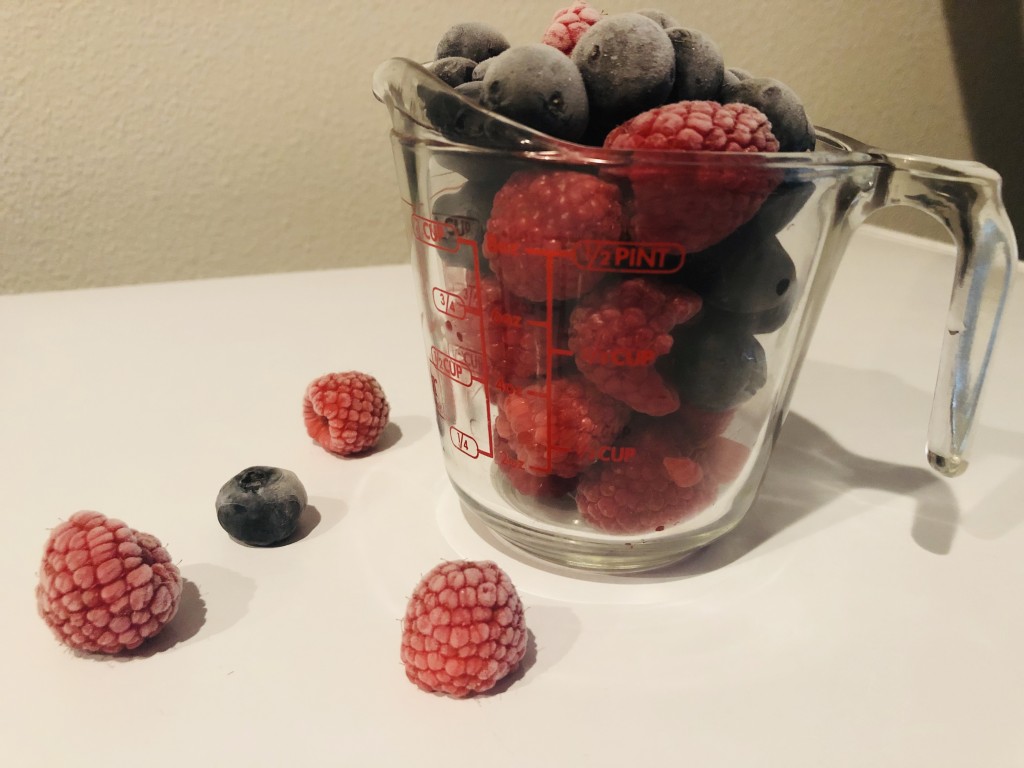 For this recipe I use my Ninja Blender and Ninja Smoothie Maker (well is what I call it) jejeje..
When I need to puree, blend or even fine some items this simple machine makes it precise. 
Since you only need 1 1/2 cup of Blueberries and Raspberries with 3 tbsp of water, it blends perfectly when using small amounts.  (you can use fresh or frozen fruits)
If you dont have one the Ninja Blender you can blend the berries in a food processor.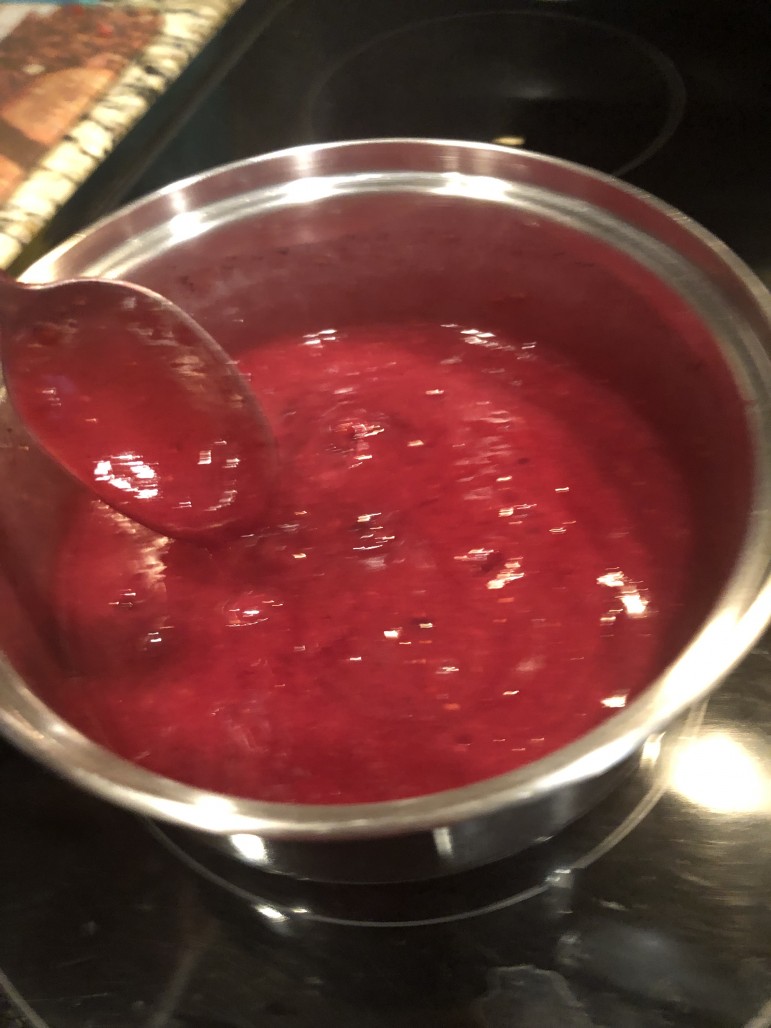 Step 2 – Cook Berries
In a saucepan
add the puree,

3/4 cup of Sugar and

3 Tbsp of Cornstarch. 
Place on medium heat and mix until the consistency thickens this will take about 5-8 minutes.
Mixing it well, will help for the filling not to stick on the pan and it will cook evenly.
Once it comes to a boil you will see it thickens let it cook for less then a minute. Remove from heat.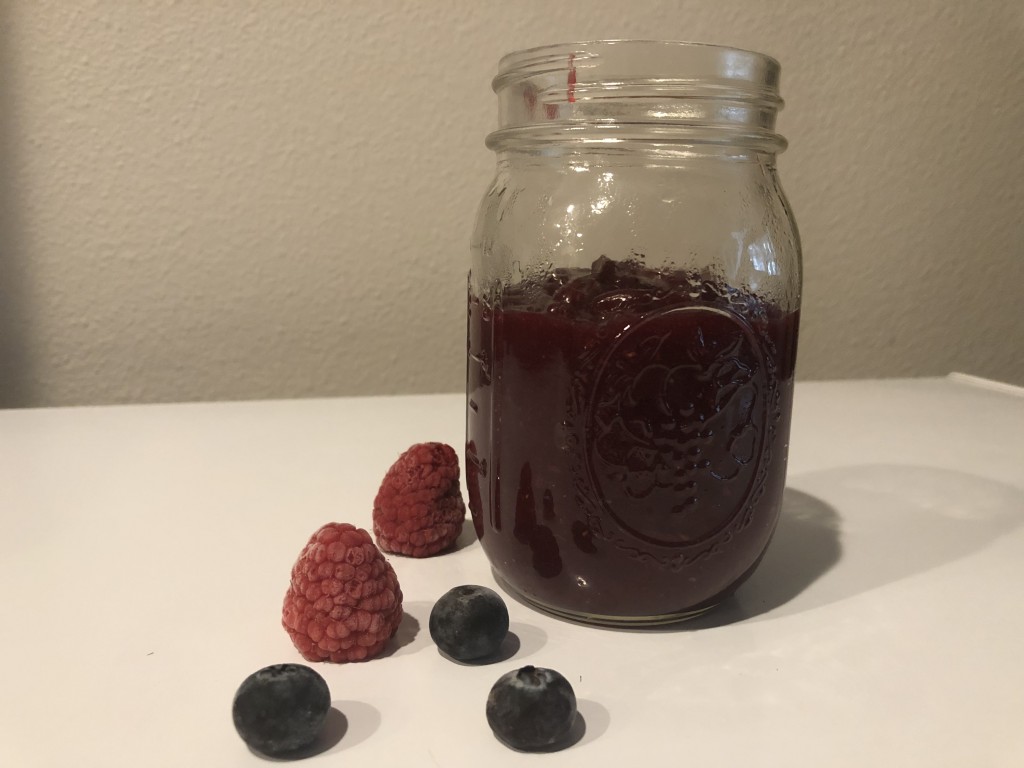 Step 3 – Cool Berries
You can place the berry mixture inside a mason jar,
place in refrigerator and allow for it to cool. 
This recipe was enough to layer 3 – 6 inch cakes and had some left over.
Once the Filling is cool you will see the consistency more like a jam texture.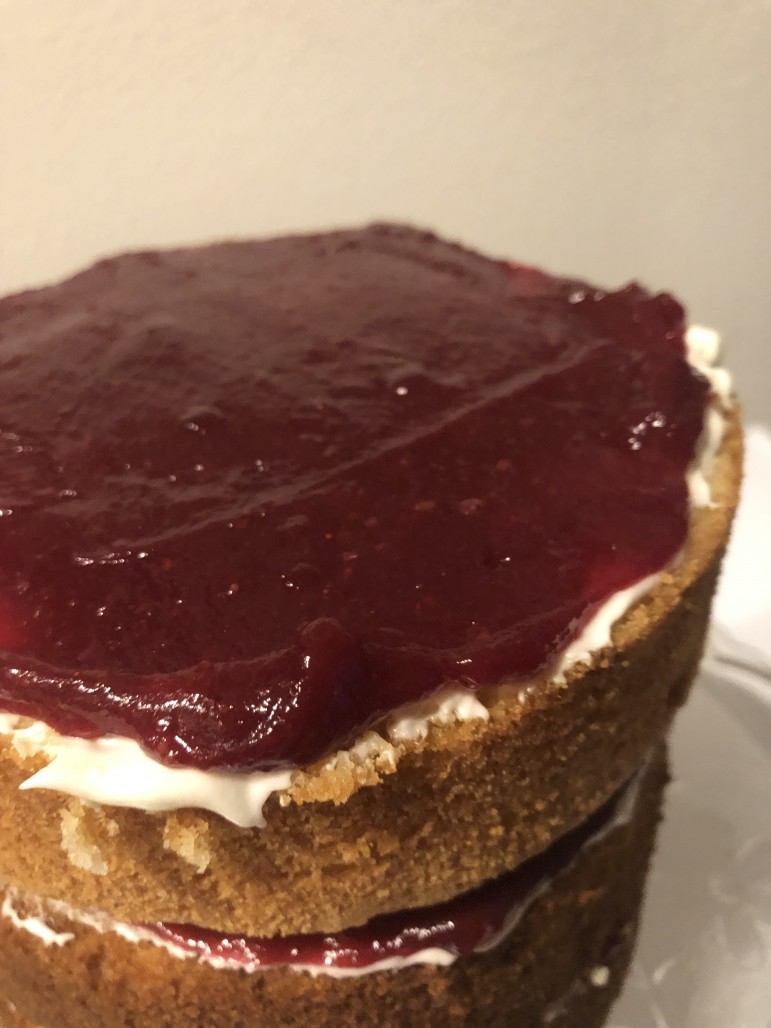 The recipe works great for filling any cake, as you can see I used this recipe to fill 3 layers of cake in the size of 6 inch each. 
Making a cake doesnt have to take too long you can make the filling ahead of time and enjoy making your next dessert.
Hope this quick recipe is one you will enjoy for a berry berry treat.

[amd-yrecipe-recipe:36]