In this post, I will share my double unboxing from Boxycharm.  I will share my Base and Premium box, these were sent to me by Boxycharm for review.  I just can't wait to show you the variation I received.  In my youtube channel, I did an unboxing and also showed you some of the products I tried on. 
Choice & Add-Ons Date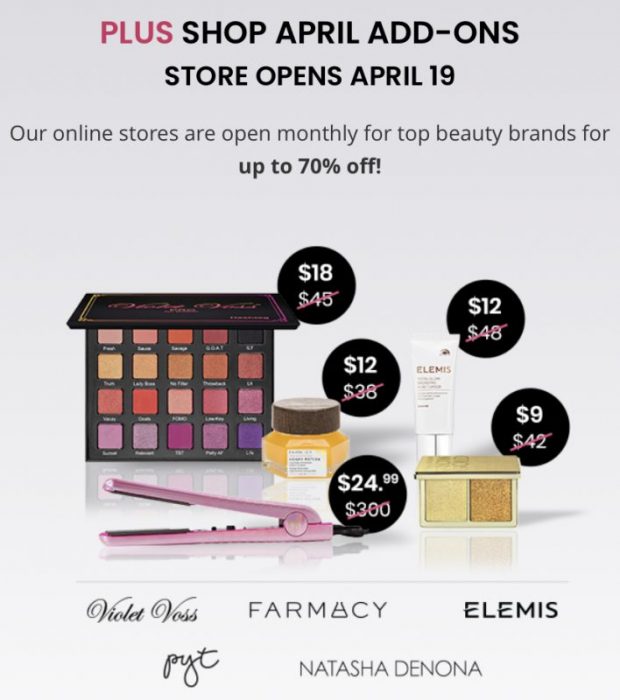 Also mark your calendars since the choice date is coming up as well, on Monday 19th choice will open for both boxes (Base & Premium). 
That same day the Add-On store will open as well starting at 12 pm. 
Upcoming Add-Ons sneak peek 
Choice Date – On Monday 4/19 on Monday you will have the opportunity to pick your item 
Add-Ons Date – Opens On Monday 4/19 on Monday
New to Boxycharm?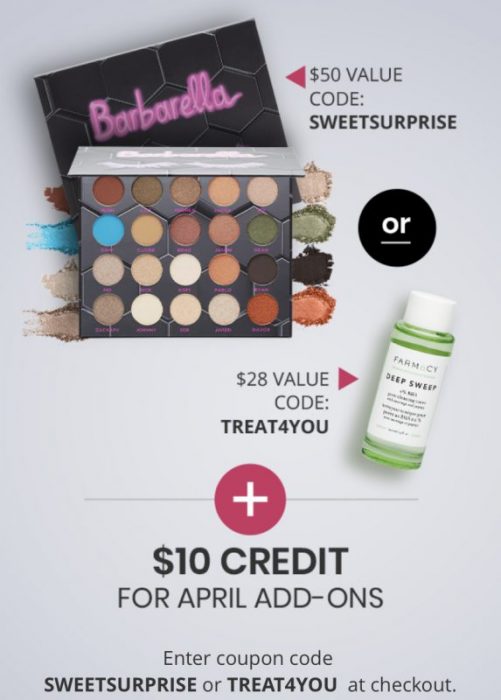 Are you planning to subscribe?
If you are interested in getting this box, you can subscribe to Boxycharm (base box $25). 
You can click here to do so and in the coupon code type, promo code to earn $10 off coupon to use for the Add-Ons store. 
Boxycharm April Theme
We have a new theme for the month of April, which is Boxy and I think is perfect for the Springtime and it truly looks very sweet.  If you like to post your April box you can include the picture with this hashtag #BoxyTreats

Boxycharm Base Box ($25 RV up to $175)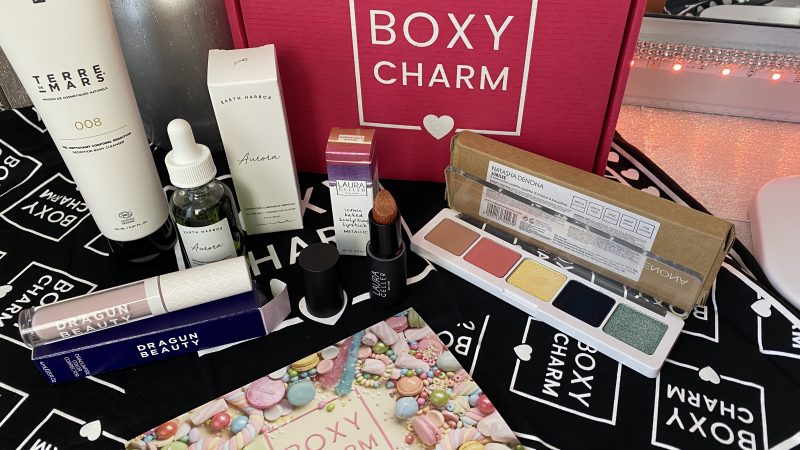 Boxycharm Premium Box ($35 RV up to $340)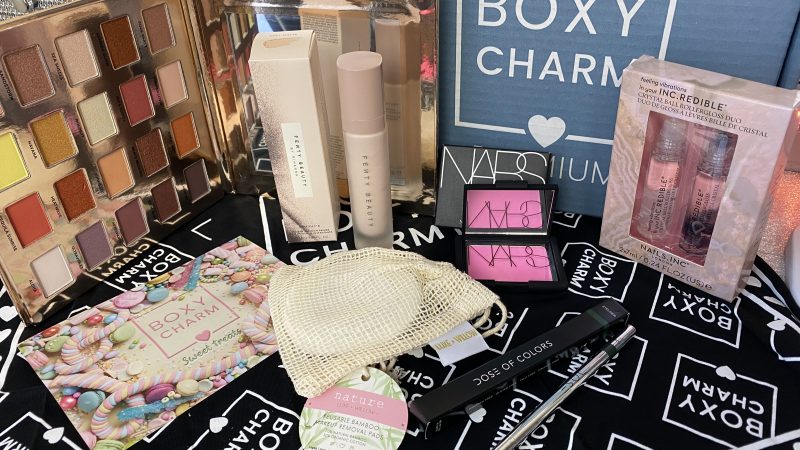 What is the Cost of the Box?
Boxycharm has 3 subscription boxes, the Base box cost $25 a month

Boxycharm Premium cost is $35 a month, in order to join the waitlist you must be subscribed to the base box.  For the first month, after activation, you can cancel either Base or Premium anytime. Boxyluxe is an upgrade subscription you will receive 4 times in a year (Mar, June, Sep & Dec).  Boxyluxe total cost is $49.99, it will replace your Base box in Luxe months.
How do I subscribe to Boxycharm Box?
You can click here to join, select the subscription box you want to join.  In some cases, you might start by joining the waitlist. 
What is the shipping price?
The Shipping cost for the Boxycharm Boxes are FREE to the Contiguous U.S. only

Shipping outside of the contiguous US costs $8 for Luxe and $5 for Luxe Starter