Boxycharm Premium Box $35 a month, we have a full box reveal for the January 2020 Premium Box.  Below I will share the items you might expect in your box but keep in mind there are different variations so each subscription box will vary.
Farsali Liquid Glass Serum – $55
Too Faced Palm Spring Palette – $45
Laneige Fresh Calming Mousse Moisturizer – $29
Kat Von D Lolita Single Eyeshadow – $19
BillionDollar Brows – Best Seller Kit
Saint Luxe Eyeliner Trio
Here is one variation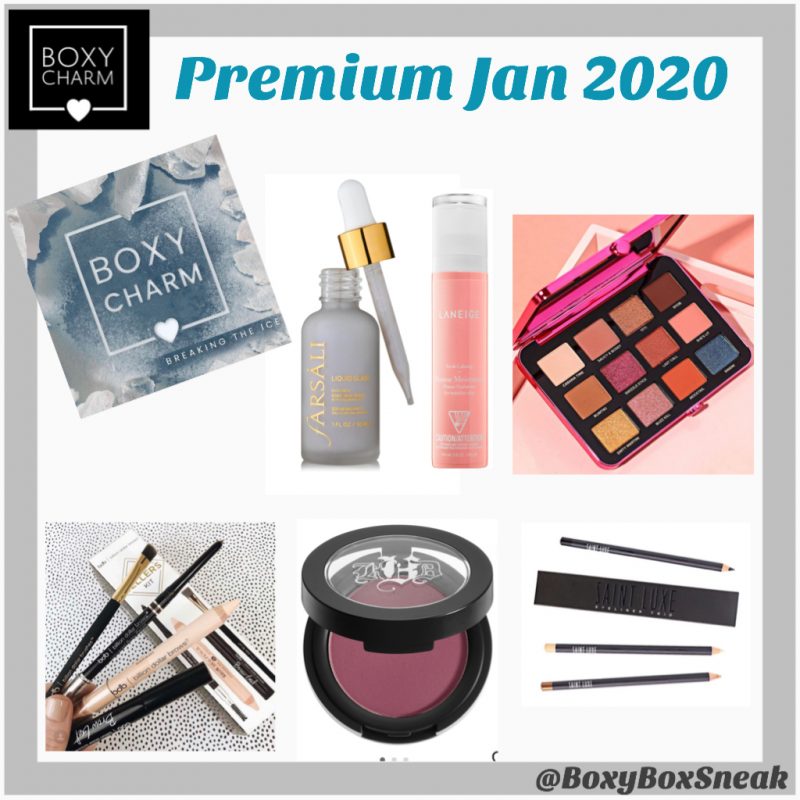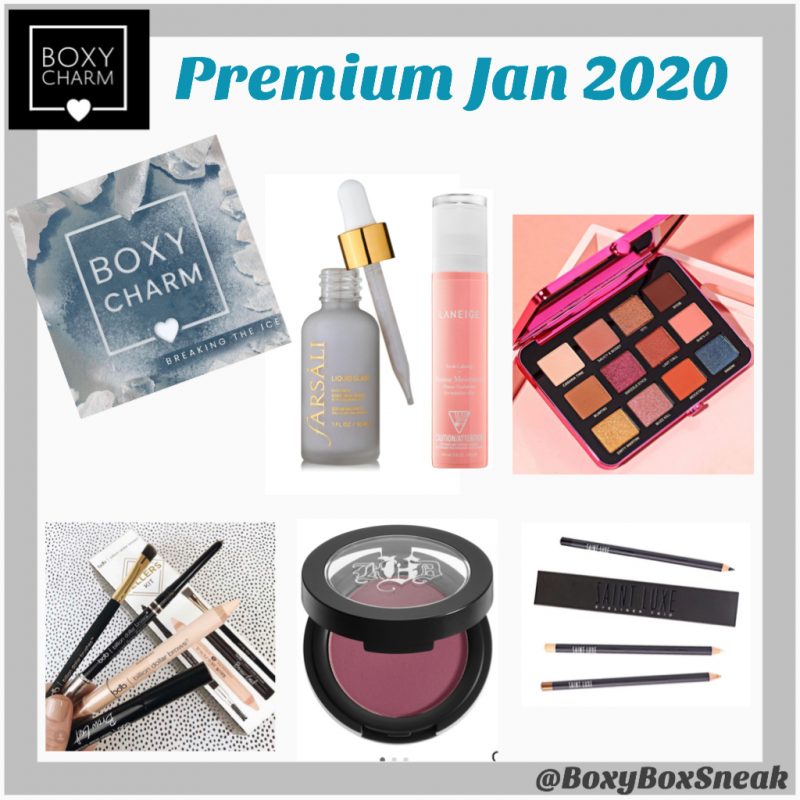 Boxycharm Subscription
If you are a beginner or simply want to get high-end makeup and skincare for just $25 this could be that monthly box. Changes are coming starting in November with Boxycharm subscriptions (below is an idea what you can expect)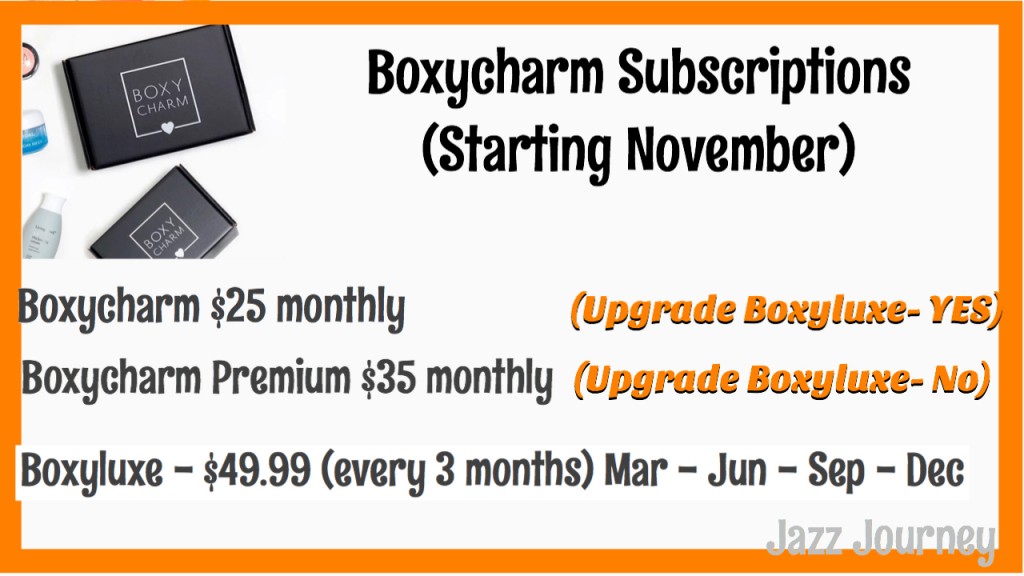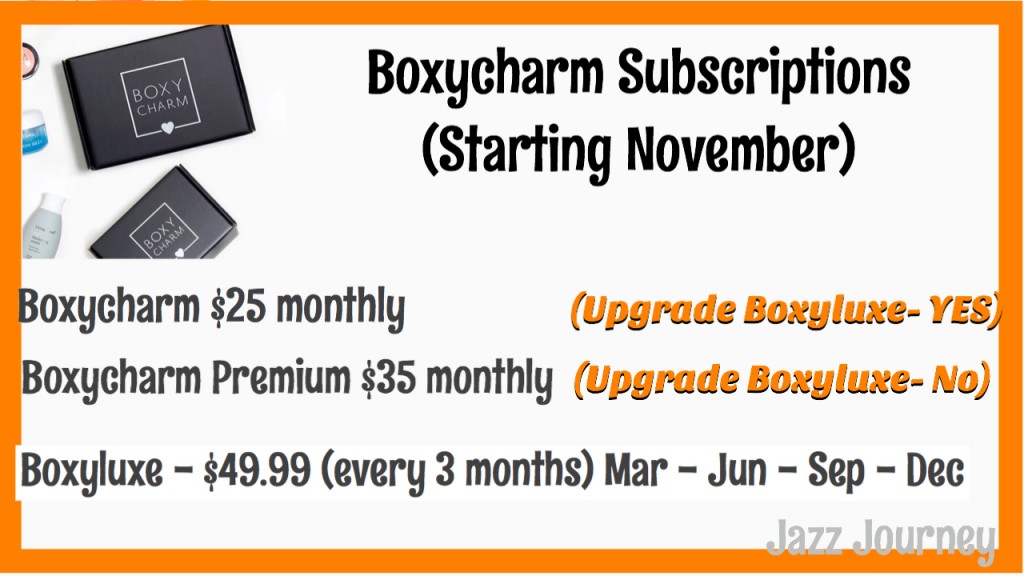 If you are new and would like to subscribe click here (use promo code – itson2020) to get a free item.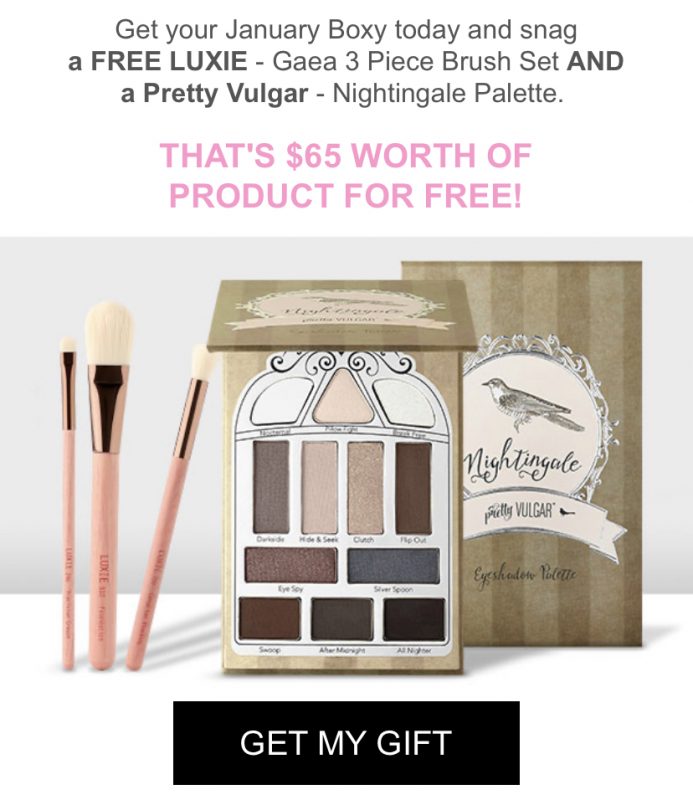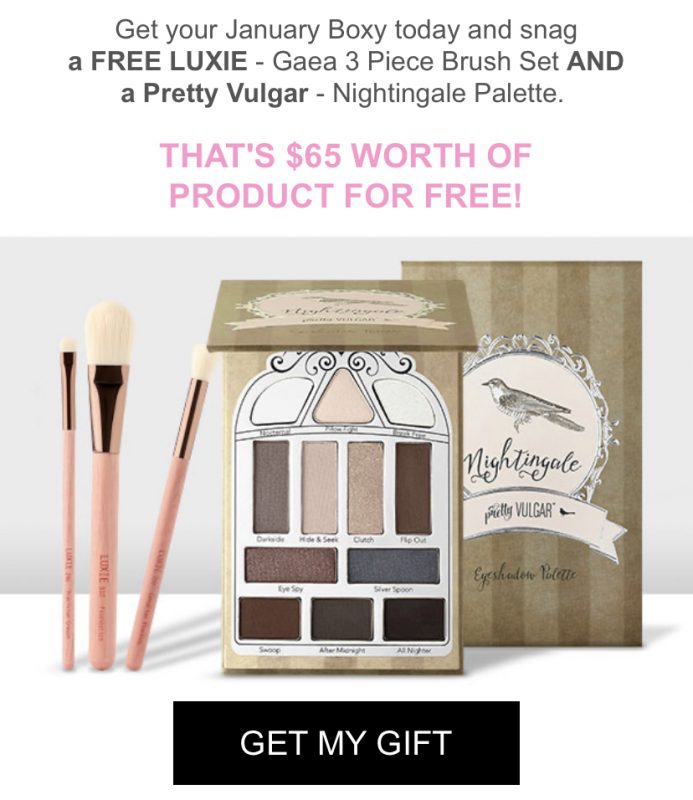 Below – January 2020