Boxycharm November 2018 some dupes & FREE Box

I received 2 boxes for this months subscription, the first one was FREE for participating in the Summer's Eve offer and the other was my original subscription.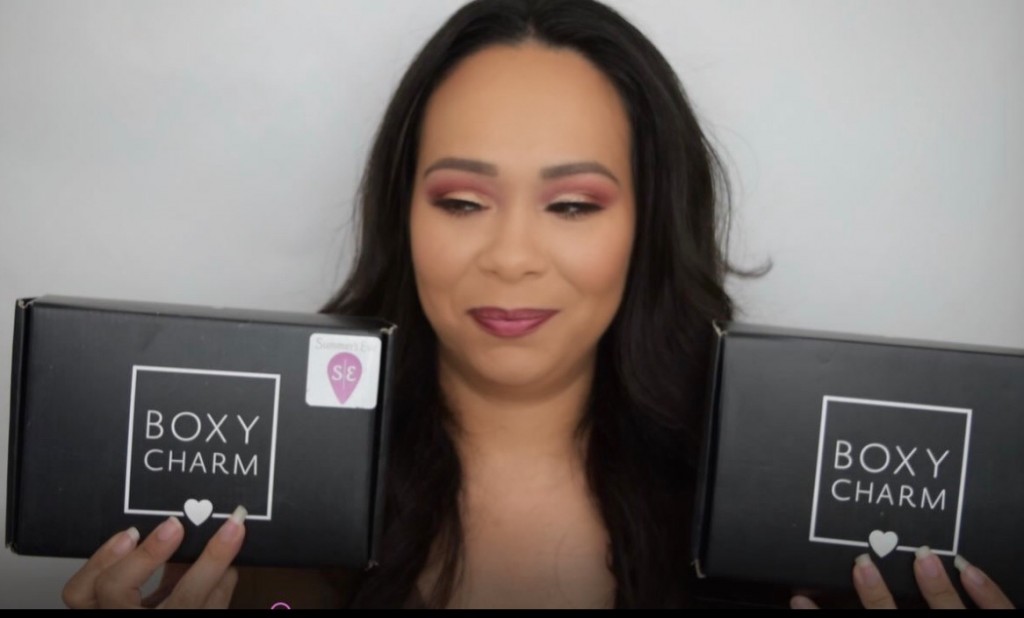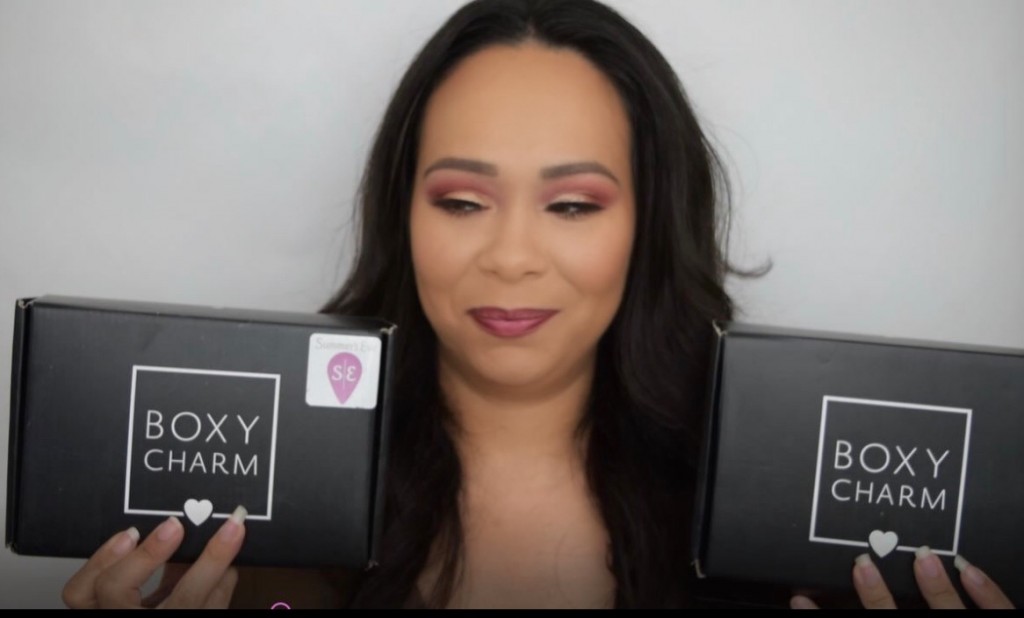 For my Boxycharm Subscription I received Ace Beaute Palette, falsies, Cover FX Nova Liquid drops, Luxie Eye Makeup brush set and Joue Pencil Eye Liner.

The drops are a gold shade when I swatch it seems more like soft glitter or specs of fine glitter which was odd for liquid highlighter. 
Once I applied it on my skin it looked very nice and even up close u can see the glitter.
Possible Dupes are Cover FX Nova Drops, $44 vs more affordable $14.99 to be exact from L'Oréal Tru Lumi the shades are similar which they are both gold tones. 
Once I swatched them there is a big difference since one feels ike a moisturizer vs soft exfoliator.  On the skin Cover FX is a lot more noticeable since the specks of glitter are visible. 
If someone prefer a normal highlighter that blends well with your skin with a soft glow then L'Oréal would be the best bet.

 Subscription boxes had helped me grow my brush collection. This was not the exception I love how the brushes look and I could see myself using them for future eye makeup look. 
The brushes seem a lot lighter at least on the grip, they are not heavy on the bristles so it can be used best for smaller sections.  

The palette is very pretty seeing each color you can create beautiful makeup looks with it.
I love palettes that brings a mirror since it has the perfect size for on the go and to travel. The shades swatch nicely and they go well together when blending. 

The eyeliner has a nice packaging, black with cute specks of gold.  The color is black somewhat long lasting but if you pass your fingers over it the shade smears a bit.
To remove it took a while so it seems long wearing. The bonus and interesting part of this liner that the black line shows specks of glitter too.

Falsies is always a win for me. They can get very expensive all due to sizes and design. Most falsies can be used more then a few times. 
The free box from Summer's Eve was a few items I received on previous boxes, for example
Pretty Vulgar Palette, $35 –

Alamar Brushes, $18 and

Girlactik Blush/Bronzer Duo.
2 new items, Luscious Eye Primer and Violet Voss Party Girl Lipstick.  
Tutorial video using both palettes, I put the palettes to the test and wonder is it a dupe?  Liquid highlighters also tested.. You can watch here. 
BOXYCHARM FULL SIZE skin, hair, lips beauty box.  The box value is up to $140. 
The subscription can be cancel at any time and if you pay for the whole year you save an equivalent of 1 month = $11 save.
BOXY LUXE   $49.99 every 3 months.  You will receive about 11 luxury items that the value is up to $300.