In this post I will share what we have coming for the month of MARCH, I am so excited to share the choice items from Boxycharm all for the March Premium Box
New to Boxycharm? 
Are you planning to subscribe?
If you are interested in getting Premium or base box, you can subscribe to Boxycharm (base box $27.99).   You can click here to do so and in the coupon code type, promo code to earn a $10 off coupon to use for the mega shop drop. 
CHOOSE A FREE GIFT
Get a FREE gift at checkout and receive a $10 online store coupon when you join today*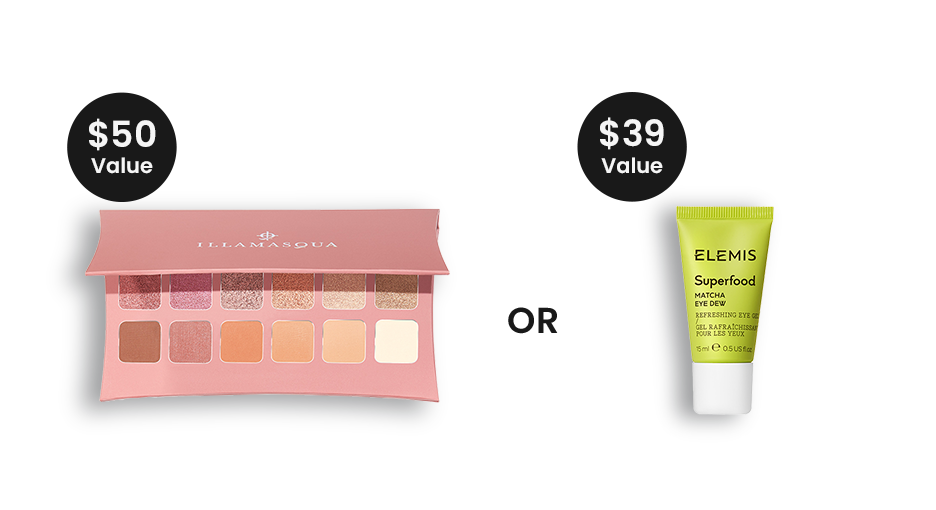 PLUS $10 COUPON FOR THE FEBRUARY MEGA DROP SHOP
Boxycharm Premium Box Choice #1 ($39.99)
CHARLOTTE TILBURY Airbrush Flawless Foundation $44
This is my NEXT-GENERATION, HIGH-PERFORMANCE flawless foundation with smoothing, pore-blurring, AIRbrush effects!

Infused with skincare ingredients to hydrate, protect and perfect the look of your complexion for flawless, poreless looking skin!
KEYS SOULCARE Skin Transformation Cream Fragrance Free With Bakuchiol $30
A fragrance-free hydrating and moisturizing face cream that helps reveal plumped and radiant-looking skin with bakuchiol, malachite, ceramides, and hyaluronic acid.

SKIN TYPES: Normal / Dry / Combo / Oily
Boxycharm Premium Box Choice #2
THE NUE CO The Pill All-In-One Serum $85
THE PILL, our latest topical supplement, is a single daily dose of every key nutrient for the skin. From complex AHAs, to Hyaluronic Acid to the K-Beauty hero Tiger Grass, we've taken the complexity of layering actives and acids out of your routine to offer a one-step solution for smooth, dewy and deeply hydrated skin.
SOMME INSTITUTE TRANSPORT Exfoliating Glycolic Acid Pads 50ct $65
After testing many different glycolic acids and AHAs, the Somme Institute noticed through the use of the UV camera that there was irritation deep down in the skin and that over time, these specific acids would thin out the skin. The result is skin that is more susceptible to UV rays, which in time, increases discoloration and uneven skin tone. In contrast, these Transport pads, which contain MDT5™ and glycolic acid hasn't shown any irritation inside the skin, and even more important, it doesn't cause thinning of the skin due to the proteins that the vitamins are shelved in.
What is the Cost of the Box?
Boxycharm has 3 subscription boxes, the Base box cost $27.99 a month

Boxycharm Premium cost is $39.99 a month, in order to join the waitlist you must be subscribed to the base box.  For the first month, after activation, you can cancel either Base or Premium anytime. Boxyluxe is an upgrade subscription you will receive 4 times in a year (Mar, June, Sep & Dec).  Boxyluxe total cost is $59.99, it will replace your Base box in Luxe months.
How do I subscribe to Boxycharm Box?
You can click here to join, select the subscription box you want to join.  In some cases, you might start by joining the waitlist. 
What is the shipping price?
The Shipping cost for the Boxycharm Boxes are FREE to the Contiguous U.S. only

Shipping outside of the contiguous US costs $8 for Luxe and $5 for Luxe Starter