Boxycharm Premium September Box.
So excited to share my first full box for the September  Boxycharm Premium box.   I did an unboxing on my channel which I share the video below for you to check it out. 
This month's theme is Glam Vibes Only, so I tried to share my second unboxing which you will see below.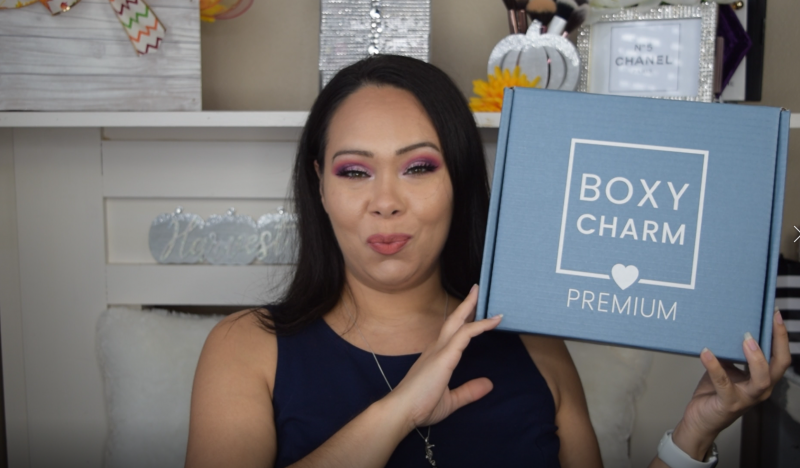 New to Boxycharm? and would like to subscribe – get a FREE BOXYCREDIT
If you are interested in getting this box, you can subscribe to Boxycharm (base box $25) and join the waitlist for the Boxycharm Premium.  You can click here to do so and get a free gift. | CODE: ADDMORE6NEW09
If you wanted to get a specific item there is good news, Add on Store will open early access on Monday 9/14 some of these items will be listed for a very special price.
What is the Cost of the Box?
Boxycharm has 3 subscription boxes, the Base box cost $25 a month

Boxycharm Premium cost is $35 a month, in order to join the waitlist you must be subscribed to the base box.  For the first month, after activation, you can cancel either Base or Premium anytime. Boxyluxe is an upgrade subscription you will receive 4 times in a year (Mar, June, Sep & Dec).  Boxyluxe total cost is $49.99, it will replace your Base box in Luxe months.
How do I subscribe to Boxycharm Box?
You can click here to join, select the subscription box you want to join.  In some cases, you might start by joining the waitlist. 
What is the shipping price?
The Shipping cost for the Boxycharm Boxes are FREE to the Contiguous U.S. only

Shipping outside of the contiguous US costs $8 for Luxe and $5 for Luxe Starter