Here is a Sneak Peek of the items you can expect to redeem your Boxycharm points. 
Lately the charm store has been in other words closed, many months ago, you was able to pick and choose on the options shown.  It seem this year that has changed, if you are like me and would like to use those points an email was sent to let us know the charm store will be open this Friday.   
Some of the items that will be included are these 3 shown below.  Hope you can find the items that will be worth getting with the charms earned.  Good luck..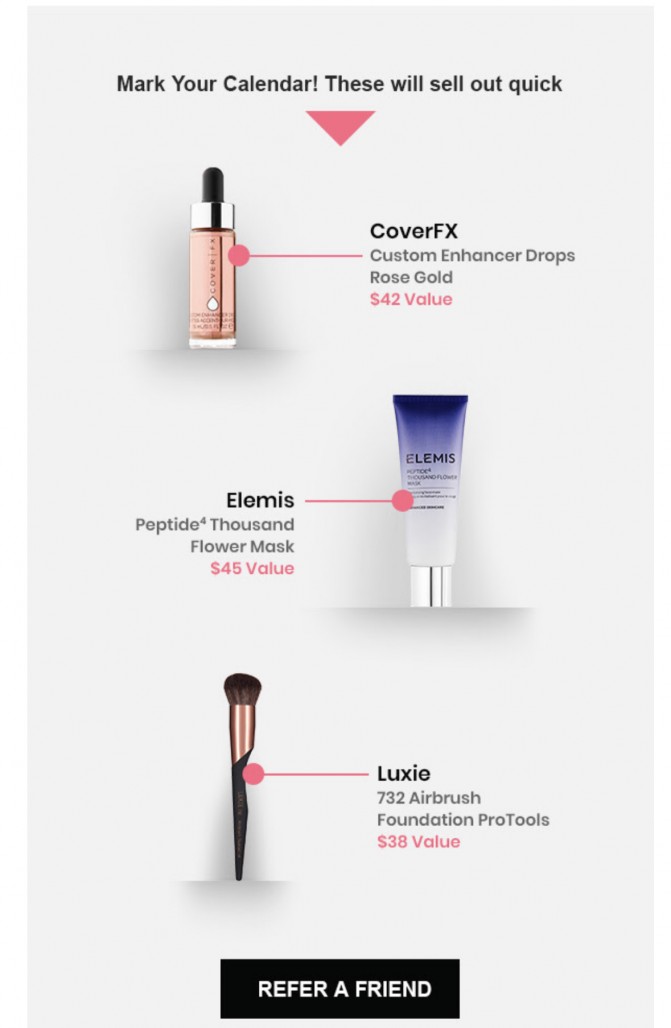 BOXYCHARM is a beauty box subscription on which you receive FULL SIZE items which you can use for skin, hair, lips.  The best part is each box comes with items that are value up to $140.  The subscription can be cancel at any time and if you pay for the whole year you save an equivalent of 1 month = $11 save.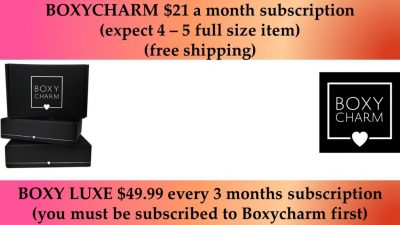 Boxycharm – Items we can expect for the next month box (so far we have 3 spoilers which you can see shown in the picture)