So excited to share a new unboxing that is a bit different yet is my other passion.  I love baking and making cookies in fact I have another website that I started recently you can visit here. Sweet Cookie Journey
One of my passions is baking and making cookies, with that being said finding some great cookie cutters surely makes it a lot smoother when making a dozen or 2..   
A few months ago I started to buy cutters from Kaleida Cuts and so far I am impressed with the design, packaging, and service but recently they made it even more exciting by introducing a mystery box.
What can you expect to receive on this mystery box?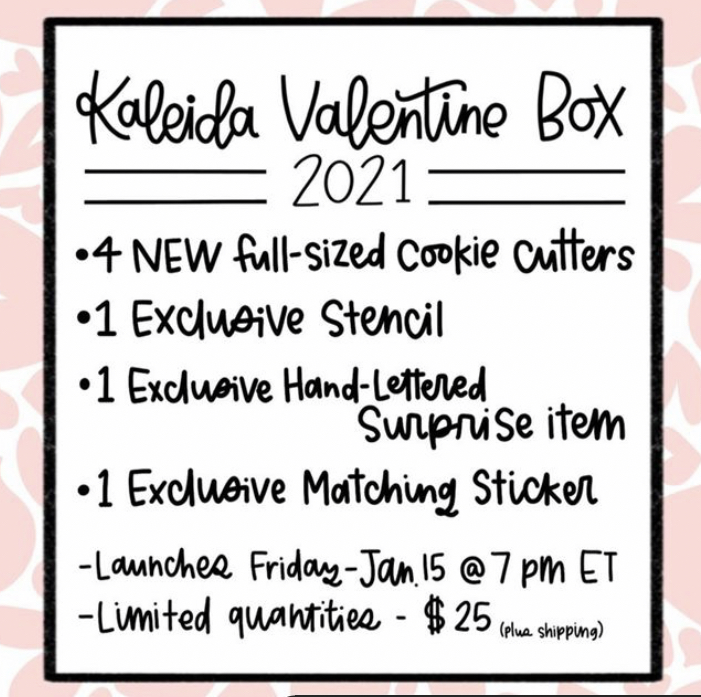 The first Item you get is this coloring card all decorated with the valentine's theme but on the other side, it shows the cookie cutters picture which will work as a great guide when decorating with Royal Icing. 
It was no surprise to see a cute sticker, most of the time I place an order I get a cute sticker, based on this new mystery box I believe this was a variation, some probably received either the cat or dog sticker.
In addition, there was a cute bag that reminds me of the Ipsy Glam bags, but this one was pretty wide.  I love what it says too. What a great motivation (love the quote)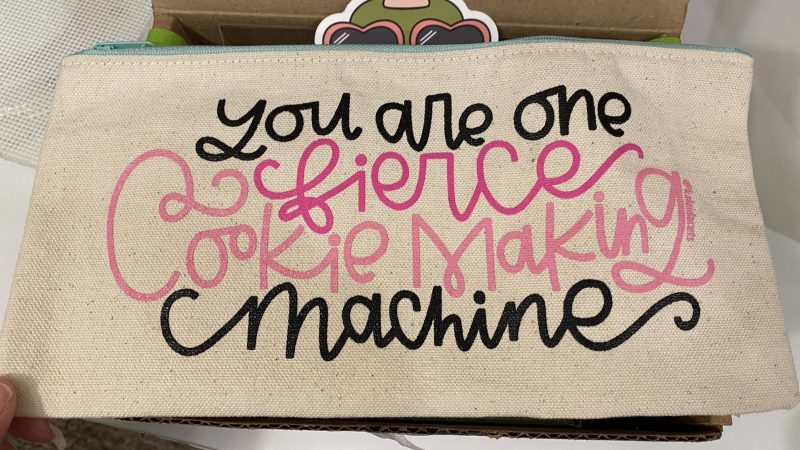 And the reveal… Yes, I had no idea which cookie cutter we will receive since it was a mystery box, but I was truly happy once I open my box.
Here you see 3 cookie cutters of the characters shown in the picture (Dino, Cat, and Dog) .
The fourth cookie cutter has such a cute shape which is perfect for writing the valentine's quotes.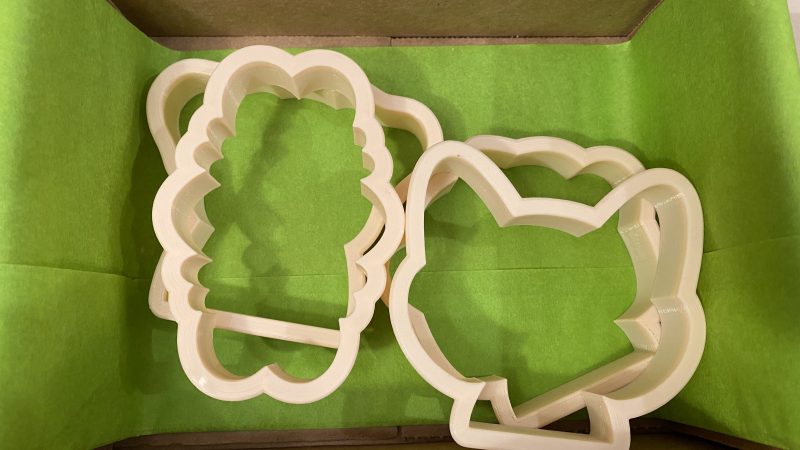 The last item on this box is a Stencil.  This item helps to add the wording by just using icing or using an airbrush.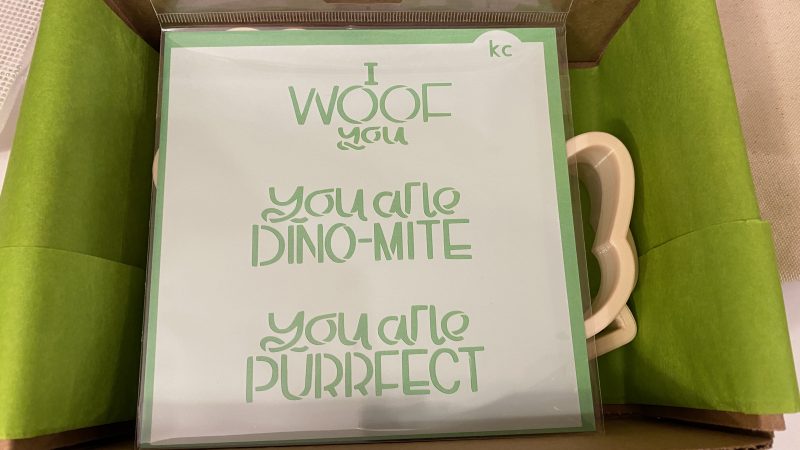 What is the Cost of the Box?
the Valentine box cost $25 + shipping
How do I subscribe to Kaleida Cuts Box?
You can click here to check out the blog since this was the first mystery box. 
By using this link you can save 10% off your first order