Cream Puffs are such a cute desserts to make with many fillings and toppings to choose from.  I love how light and cute they are (I all ready said that jejeje).  A few days ago I bought some Oreos that came with red colored cream in the middle.  Thinking of cute, romantic and easy dessert is what motivated me to share this simple tutorial with you.  So lets get started….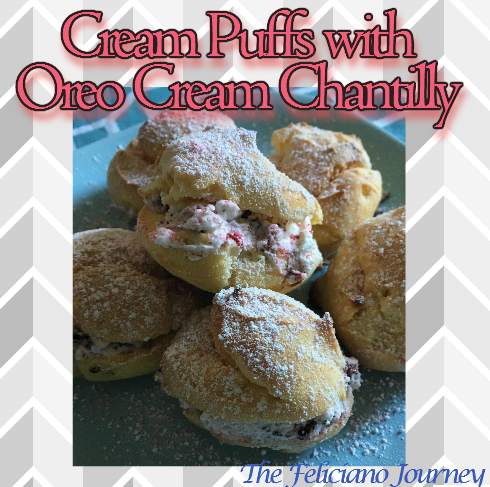 In a medium saucepan combine water, butter, sugar and salt until it boils.  Add flour and stir constantly until it forms a ball.  Place your dough in mixing bowl and let cool for about 5 minutes.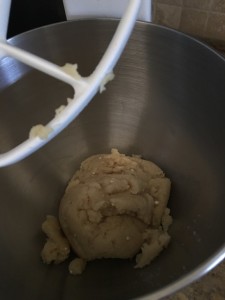 While your dough cools, prepare a baking sheet with parchment paper and preheat oven to 425 f.
Start mixing dough on low and add one egg at a time, let mix and continue adding the eggs one at a time until you see the batter is smooth and silky like.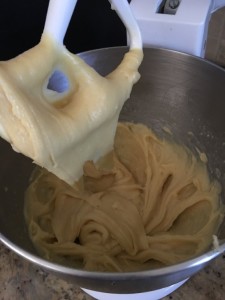 You can place your batter into a pastry bag or you can use a small cookie scooper and add on your prepared baking sheet.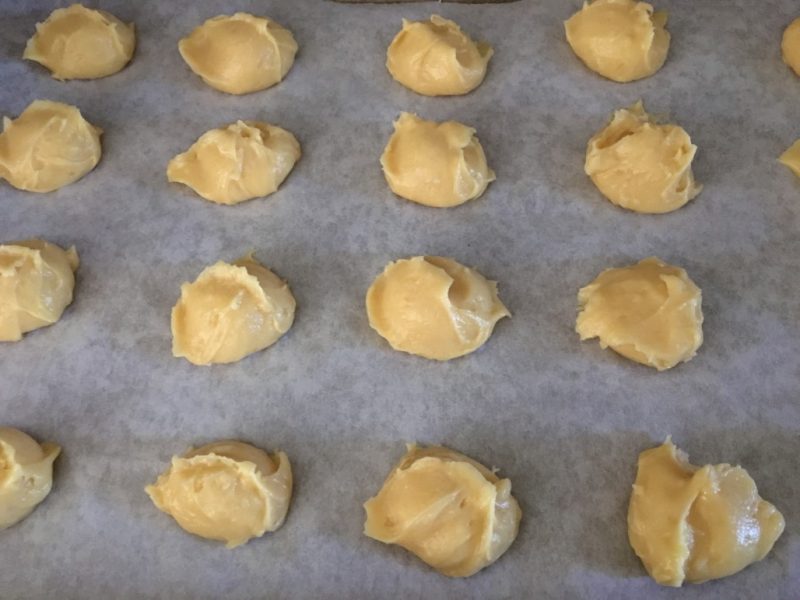 Baking these take 2 different settings but just make sure they come out golden brown and a bit crispy on top.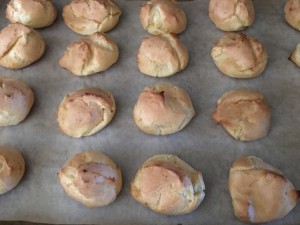 Here is our final results, we chopped about 6 oreos and folded the fine crushed oreos to the cream chantilly and filled each cooled puffs.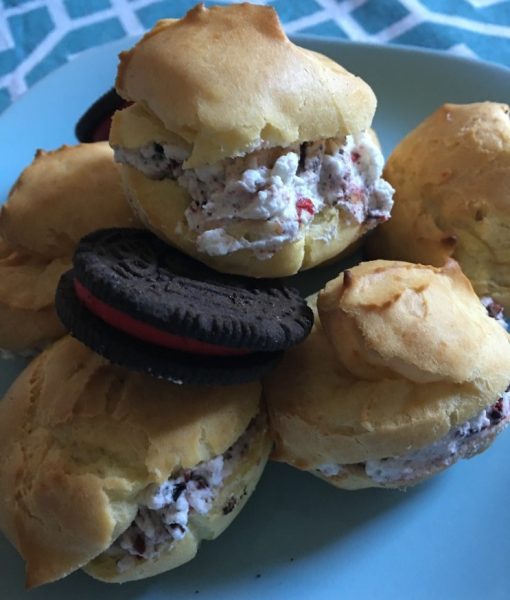 [amd-yrecipe-recipe:25]