Today I want to share a DIY that has a touch of glam and it was very affordable to make, but this project did tame some time to make but in the end, I love the results.   
Z Gallerie had a beautiful tall vase but now is hard to get.  After searching for a tall vase that was a reasonable price I decided to go with plan b and that created my own vase.  I knew the vase needed to be tall with a curvy shape, so the best way for this to come about would be to make it with cardboard.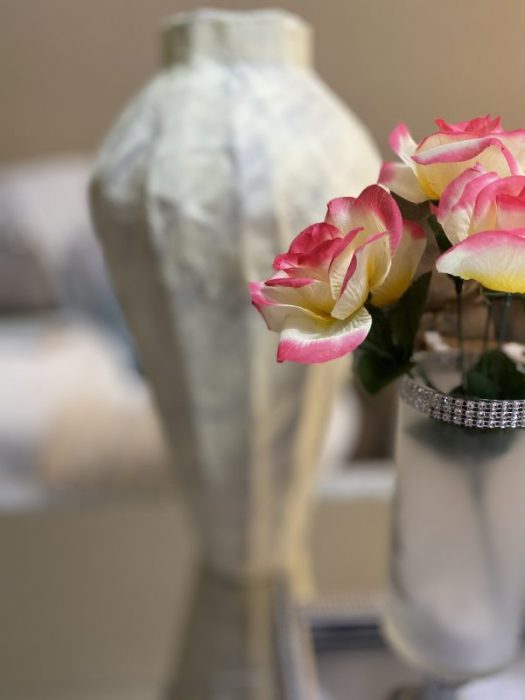 You will see in the video that I use cardboard and cut over 15 in the same shape, I also purchased plaster of paris and chrome or metallic paper from amazon. 
I hope you can enjoy the video below that provides the steps on how I made this floor glam vase.