We have been looking for ways to spruce up our kitchen but of course on a tight budget and as I looked around one thing did popped up that needs a total makeover and that thing was our garbage can.  So while deciding what to do with it, we considered buying a new one or just spray painting the whole thing but dont know how that would come out.  So before deciding on those 2 options we went to this site which I love how creative Ana White is, we love how she shares her step by step instructions on so many wood ideas.  In addition, you can find that other people that made the same wood projects would share there projects and tips of it went for them.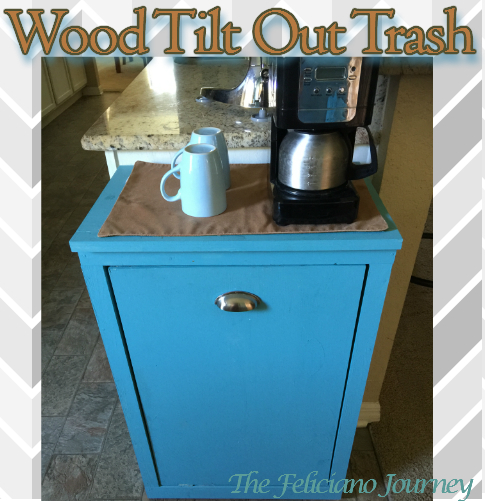 Well, going back to the garbage issue, while on Ana White site there was the wood tilt out trash and once I saw it I knew it would work perfect for what I was looking for.  Once we approved on this next project, we made a list of supplies we needed and headed to Lowes.
This project ranges from $25 – $50 depending on the paint, wood and additional items you may need.  We had the blue paint all ready and a few pieces of wood which made this project extremely reasonable.
Wood Tilt Out Trash or Recycling Cabinet 
Before we got started to cut our wood we measured our garbage can to see if it would fit, luckily it did but the lid didnt so we knew that was ok because is not needed at all.
Here you can see the bottom of the cabinet as we were more than half way done.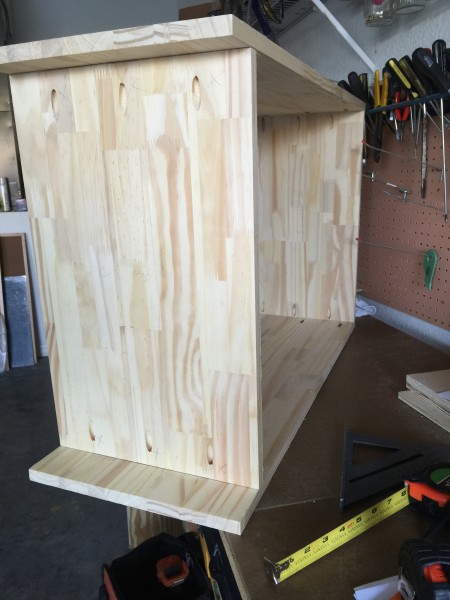 Here is my hubby at work.  We are so happy we found this site Ana White since it has motivated us to create our own wood projects and in the process we have saved so much more.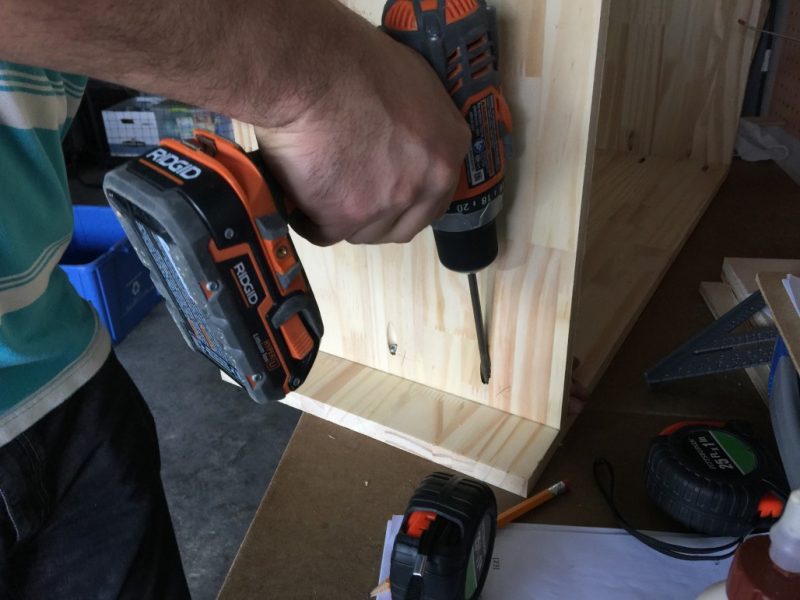 Here is the panel we were planning on getting which will be the front door or the front wood you see for this project.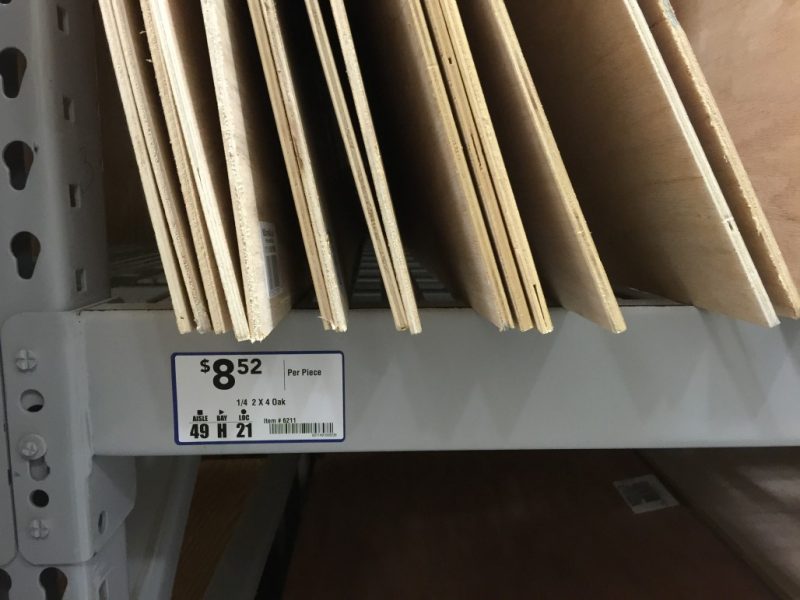 Here is our project almost completed all is missing is the front door and paint.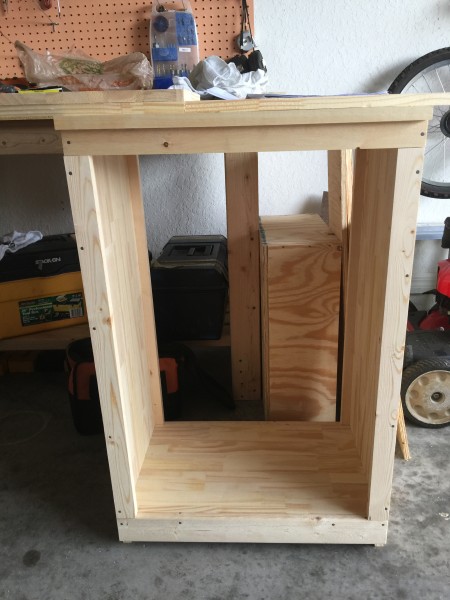 The front door has angle pieces of wood on each side which supports the garbage can when the door is on a slanted or tilt position.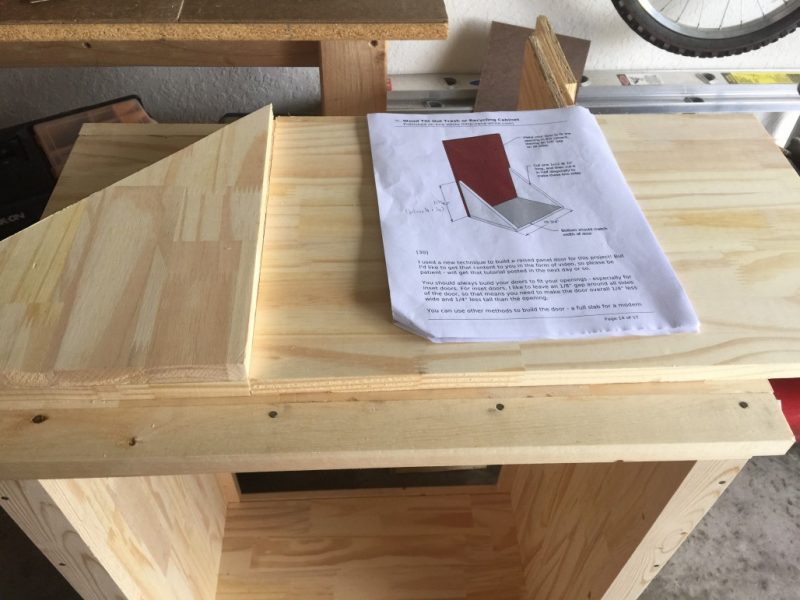 and here is our final result.  We gave it a soft blue color since is the color scheme I have in my house so it blends in perfectly..   So what do you think about this project?
The original plan doesnt mentioned the small chains but as we saw someone else project they added some chains and just to make sure the door had the necessary support we decided to add them as well…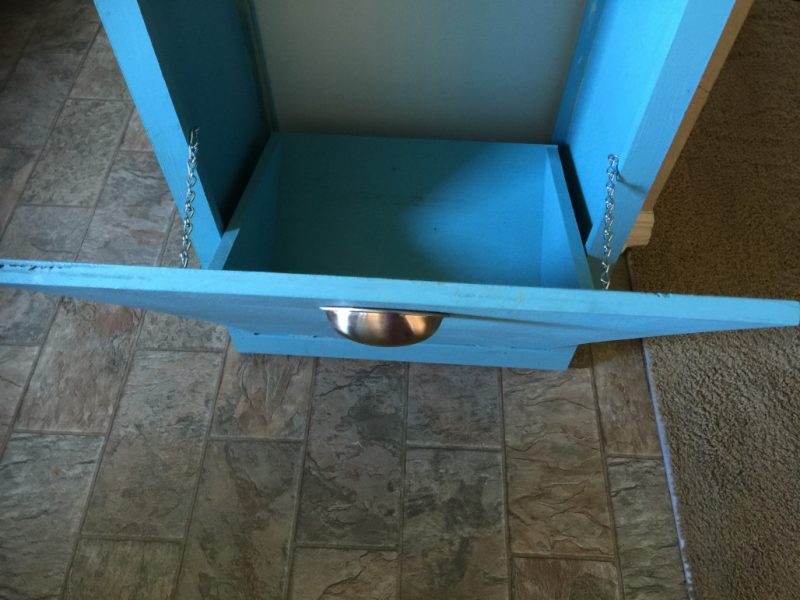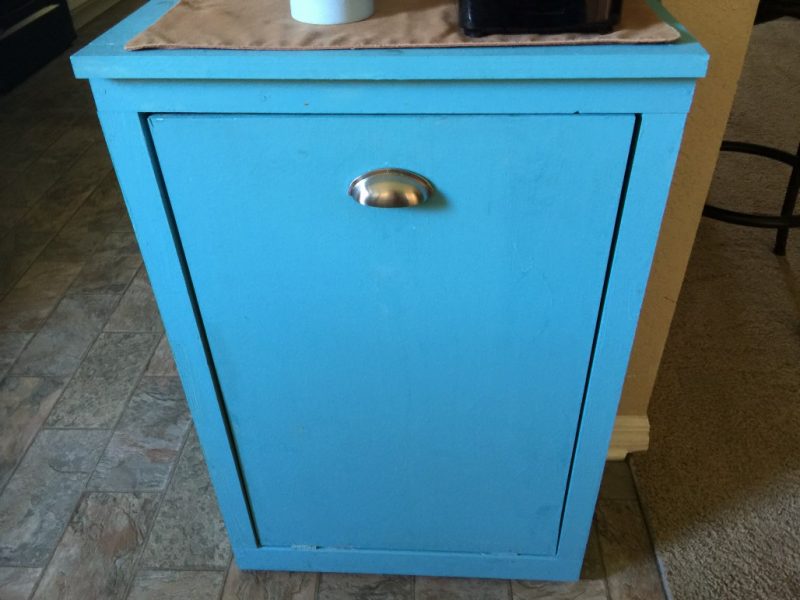 In my opinion this is the cutest garbage can or trash bin I have ever seen jejejej. ..