FABFITFUN Summer Box's 1st, 2nd, and 3rd set of Spoilers are coming in.. So excited to see them already.  Here we have the first summer sneak peeks of 2021 and it's choice items.  The choices are pretty good and I think there is an item for each subscriber (annual/seasonal). 
Before we share the sneak peek, let's look at this beachy design.  Wow, how pretty and perfect this box to welcome the summertime.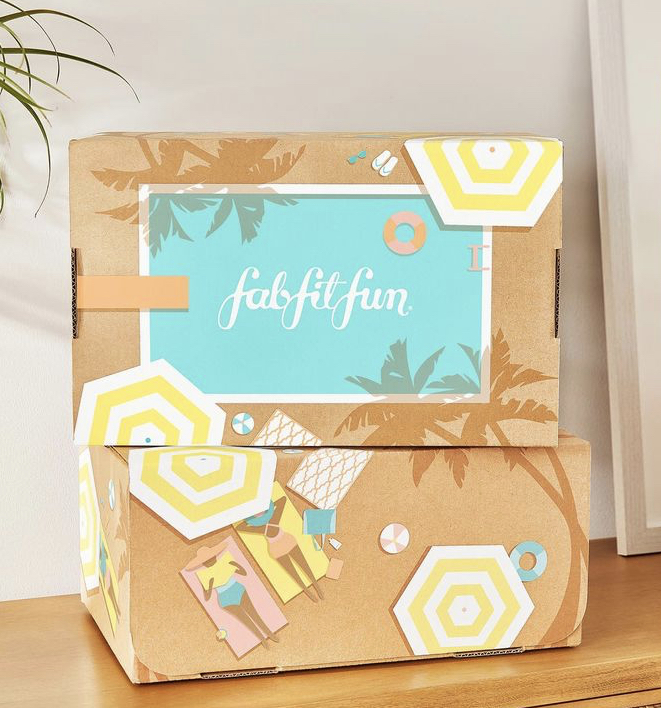 New to FabFitFun? and would like to subscribe – get a discount $10 off on your first Box 
If you are interested in getting this box, and you subscribe now you will receive FabFitFun  (Spring 2021 Box) 

For more information about FabFitFun read more below.  You can click

here

to do so.
Sneak Peek #1 (Choice Item for all Subscribers)
Sneak Peek #2 (Choice Item for all Subscribers)
Sneak Peek #3 (Choice Item for all Subscribers)
What is FabFitFun Box?
FabFitFun is a seasonal box that includes a curated mix of 7 to 10 items for each season.

FabFitFun is more than a beauty box, it also includes wellness, fashion, fitness, home, or tech items.  The box is curated 4 times in a year and is guaranteed $200+ in retail value.
What is the Cost of the Box?
FabFitFun has 2 subscription options, seasonal is $49.99 and annual is $179.99

If you have the annual subscription it comes with some perks, you get to personalize your box, you have early access to pick some items. For example in the Fall 2020 Box Seasonal gets to choose up to 3 items while Annual will pick up to 5 items)
How do I subscribe to FabFitFun Box?
You can click here to join, select the subscription option you want to join.  
What is the shipping price?
The Shipping cost for the FabFitFun Seasonal Boxes are FREE to the Contiguous U.S. only

Shipping outside of the contiguous US (Canada, Puerto Rico, Alaska, Hawaii) costs $8 for seasonal boxes

Shipping outside of the contiguous US (UK) costs $10 for seasonal boxes