FABFITFUN Winter Box's third set of Spoilers are coming in.. So excited to see them already.  Here we have the first 2 sneak peeks that are your choice items.  The choices are pretty good and I think there is an item for each subscriber (annual/seasonal). 
Before we share the sneak peek, let's look at this box glam design.  Wow, how pretty and perfect this box will be for the holidays.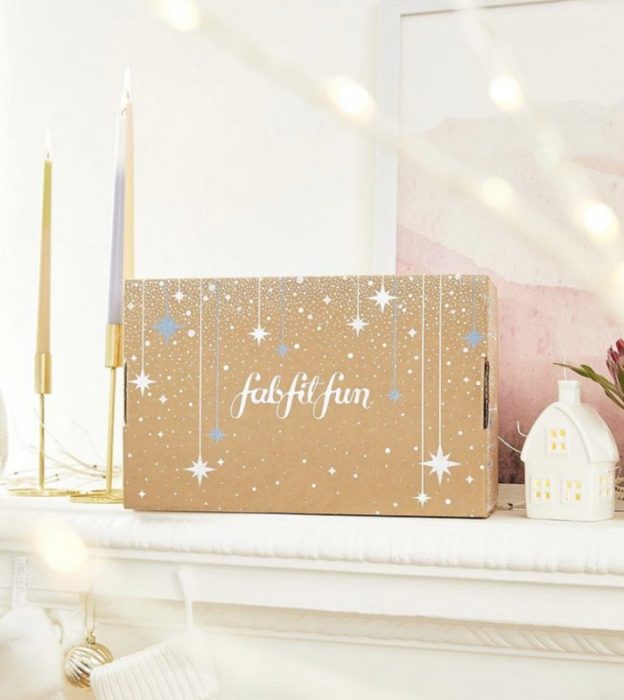 New to FabFitFun? and would like to subscribe – get a discount $10 off on your first Box
If you are interested in getting this box, you can subscribe to FabFitFun  (Winter 2020 Box) and select Seasonal or Annual subscription.  For more information about FabFitFun read more below.  You can click

here

to do so.
Choice Date
Select Members:
Opens Friday, October 30 at 9 a.m. PT
Seasonal Members:
Opens Friday, November 13 at 9 a.m. PT
Sneak Peek # 3. (Choice Item for all Subscribers)

ILIA Beauty Limitless Lash Mascara ($28 value)
A dual-sided brush lifts and lengthens every lash with a blend of beeswax and shea butter.
Natural mascara
Flake-free formula
---

Laura Geller® Cinnamon + Spice Eyeshadow Palette ($45 value)
Achieve warm daytime and smoky nighttime looks with 12 crease-proof shades.
Features velvety matte and shimmer suede shades
---

dr. brandt® skincare pores no more® PORE PURIFYING CLEANSER ($36 value)
Remove makeup, residue, and dead skin while banishing sebum and decongesting pores.
Non-drying, pore-refining cleanser
Leaves skin fresh and mattified
For oily/combination skin
---

dr. brandt® skincare POREDERMABRASION® ($58 value)
Wash your face with this professional-grade, micro-crystal solution to instantly deep clean and refine pores.
Provides physical and chemical exfoliation
Helps unclog pores
Removes dead skin and improves skin texture
Ideal for oily/combination skin
---

Lele Sadoughi Maroon Velvet Headband ($49 value)
Slip on this velvet headband to add holiday flair to your hairstyle!
Features custom Lele Sadoughi logo lining
100% polyester velvet and inner plastic band
Sneak Peek # 2. (Choice Item for all Subscribers)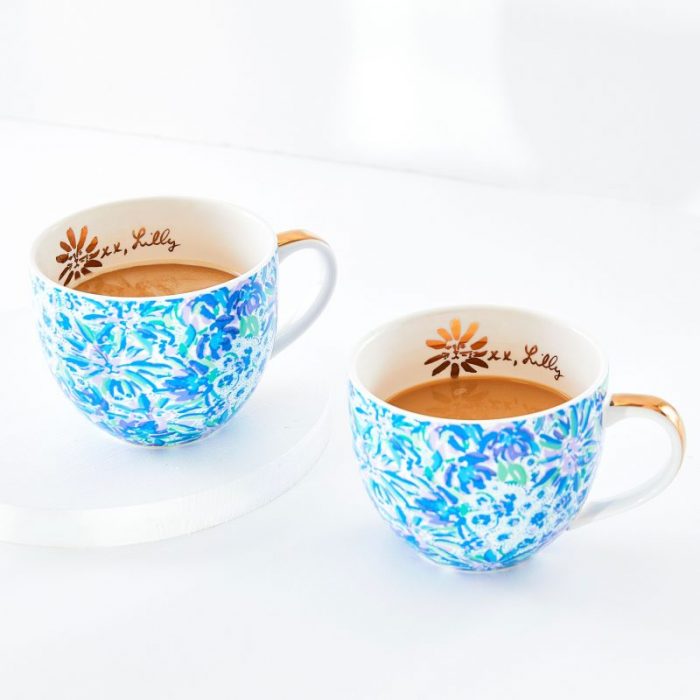 Lilly Pulitzer® Ceramic Mugs (Set of 2) ($42 value)
Serve tea or coffee in these stylish ceramic mugs.
Ceramic mug with a gold-colored handle
Holds up to 12 ounces
Dishwasher and microwave safe
5.5" x 4.25" x 3.25"

Caudalie Vinosource Moisturizing Sorbet ($39 value)
The gel-to-water texture melts into the skin to emulate a refreshing sorbet.
Replenishes the skin's water reserves
Restores suppleness and reduces skin sensitivity
Infused with citrus notes of mandarin blossom, lemon tree leaves, cucumber water, and fresh mint
---

Murad® Rapid Collagen Infusion™ ($78 value)
Formulated with collagen amino acids, this treatment visibly minimizes the look of lines and wrinkles.
Fast-acting treatment with a topical filler-like effect
Winged kelp helps restore youthful firmness
---

Algenist Complete Eye Renewal Balm ($68 value)
This blend of hyaluronic acid, vitamin C, and green tea extract helps reduce puffiness and hydrate the eye area.
Brightens dark circles and nourishes the eye area
Minimizes the appearance of wrinkles
Can be used as a primer for concealer application
Vegan
---

Lucky Brand Solid Brushed Scarf ($69.50 value)
A wrap-around silhouette and tassel ends make for a stylish scarf.
Brushed raschel knit scarf
Heathered dark gray shade
14" W x 66" L x 10" fringe on each side
---

Impressions Vanity Company® LED Vanity Mirror ($45 value)
This mirror features a bright white LED light strip at the touch of a sensor button to help you perfect your makeup.
Light can be adjusted to desired brightness level
Includes LED mirror, 4xAAA batteries, USB cable, and detachable base
7" x 5" x 12"
Sneak Peek # 1. (Choice Item for all Subscribers)
What is FabFitFun Box?
FabFitFun is a seasonal box that includes a curated mix of 7 to 10 items for each season.

FabFitFun is more than a beauty box, it also includes wellness, fashion, fitness, home, or tech items.  The box is curated 4 times in a year and is guaranteed $200+ in retail value.
What is the Cost of the Box?
FabFitFun has 2 subscription options, seasonal is $49.99 and annual is $179.99

If you have the annual subscription it comes with some perks, you get to personalize your box, you have early access to pick some items. For example in the Fall 2020 Box Seasonal gets to choose up to 3 items while Annual will pick up to 5 items)
How do I subscribe to FabFitFun Box?
You can click here to join, select the subscription option you want to join.  
What is the shipping price?
The Shipping cost for the FabFitFun Seasonal Boxes are FREE to the Contiguous U.S. only

Shipping outside of the contiguous US (Canada, Puerto Rico, Alaska, Hawaii) costs $8 for seasonal boxes

Shipping outside of the contiguous US (UK) costs $10 for seasonal boxes