A new season helps you switch to new experiences sometimes is hard to accept change but is sweet to know that every year seasons can help you make that easier. I love the fall season even though in Florida you dont get to experience the beauty of it to the fullest but we do get a glimpse of it.  Fall has many great changes from the feel of the weather to the color of the trees to new traditions.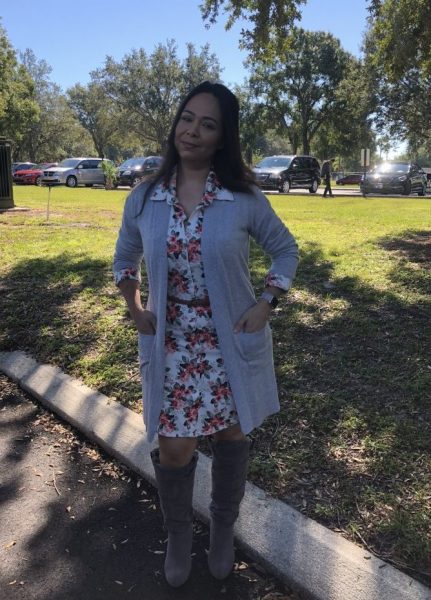 Luckily this weekend we got a small cold front dropping the temperature from 53 – 77 which I was so happy about.  I dont like extremely cold weather since I am usually cold but having that type of temperature surely makes the day so much better.  We deal with so much humidity that sometimes is hard to even go for a walk but at the same time we get sunshine everyday.
Last week as I was visiting a blog I havent seen in a while I notice they had a nice post from the blended blog and it had a weekly fall fashion trend, which is such a creative way to add that fashion weekly and share that with other bloggers.  I thought that was such a sweet idea and I decided to get started on it for this week.  I am new to this and hopefully I can meet new bloggers and get inspired since I have so much to learn.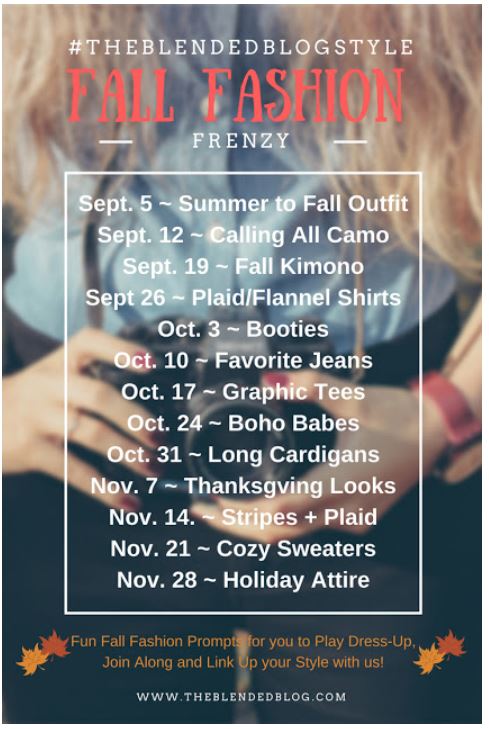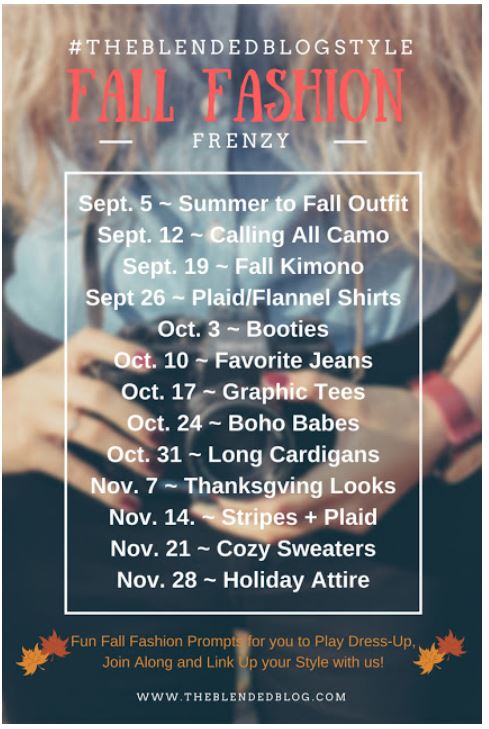 This weeks theme is Long Cardigan which came at a perfect time since we had cool weather this weekend, I was able to use a cardigan I purchased for a trip we took in May, is rare for us to wear sweaters or any item to keep us warm but visiting London we quickly learn the weather is very cool.. I was surprised how cold it felt at night I really regretted not packing my boots jejej.. Here is my look I put together From a floral dress I purchased at Macys, Long Cardigan which I think I got it there as well.  I thought the boots will make this look so much better and luckily it was that cold for me to wear them so it was perfect..
Since my dress is very floral I decided to wear my new favorite perfume, I am soooo in love with it which is new from Gucci is called Bloom, I love how floral sweet it is.  Truly is one perfume to check out if you like this type of fragrances, have you checked it out yet?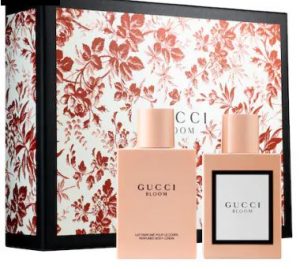 Capturing the spirit of the contemporary, diverse and authentic women of Gucci, Bloom is creative director Alessandro Michele's first fragrance for the House. Envisioned as a thriving garden of flowers, Bloom is created to unfold like its name. Notes of natural tuberose and jasmine leave an unexpectedly rich white floral scent on the skin. Rangoon creeper, a plant that changes color when it blooms, infuses a powdery, floral edge.
I am glad to be a part of the fall fashion weekly post and looking forward to participating and meeting new bloggers. I also added my picture on my instagram account in case you would like to follow me there too..