My first impression on a very affordable foundation which you can purchase at most pharmacy, Walmart or at Target.  I wasnt considering this foundation since the brand is not a go to brand as far as makeup wear.  I have tried many of there facial products to treat my sensitive and acne prone skin but never consider trying there makeup products.  What motivated me was simply seeing the great reviews this product has at some online sites and because of the great comments I decided to try the Foundation with the Concealer on my First Impression Tuesday which I shared the video on my channel (you can also see it below).
Some of the benefits I truly like from this product is the Hyaluronic Acid (is what hydrates the skin) is Oil-Free perfect for my skin and is Non-Comedogenic which helps your skin not to break out (which is great for sensitive and acne prone skin).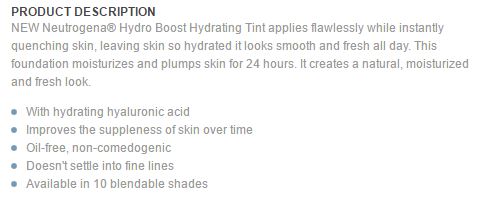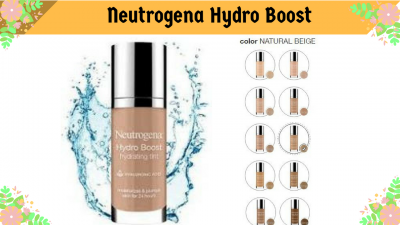 On my video I shared my first impression not only using the Neutrogena Hydro Boost Foundation but I also used the Concealer which also offers hydrating benefits.
You can see a side by side a before and after picture, which shows my skin is very uneven, with some redness area and some acne scars/aged spots.  It is a great thing when you can find a foundation that could target those areas while keeping your skin hydrated.
This truly is a great foundation it is long wear, feels fresh and gives you that glow which you normally get from a moisturizer.   If you are looking for an affordable, medium coverage, lightweight foundation that provides hydration to your skin this is your foundation.
You can also see the video as I apply the foundation and concealer from Neutrogena Hydro Boost line.  I hope you enjoy my first impression on the video provided below and would truly appreciate you for watching.
Este video tambien lo pueden ver en espanol
Primera Impresión Neutrogena Hydro Boost Tint (Base y Corrector)