So excited to see spoilers revealed for May Ipsy Glam Bag X.  This cute bag is curated by Khloe Kardashian and below you can see some of the items she selected.
If you are new to Ipsy Beauty Bags, here is what you can expect.  Ipsy glam bag X offers 7-8 full-size items and that month bag for $55 (every 3 months).  if you like the spoilers you see that are expected (which some will vary) you can join by clicking here.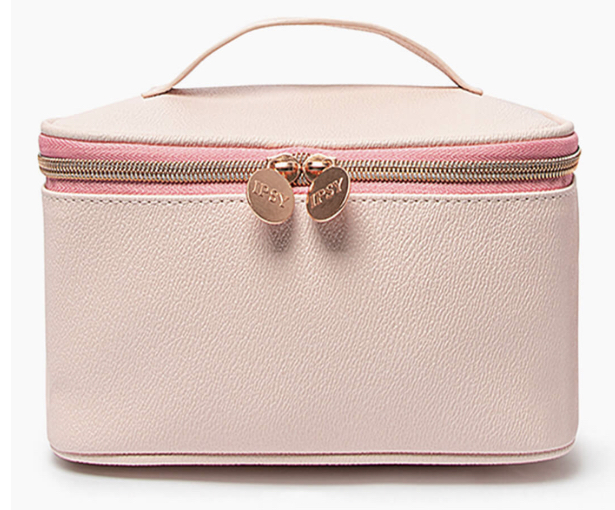 Now back to the spoilers for Ipsy May Glam Bag X, below you will see some of the staff favorites but keep in mind what you might receive will be based on your beauty quiz selection.  
Your May Glam Bag x Khloé Spoilers (possible Choice items)
Ipsters signed up for a Glam Bag X in May could receive the below choices: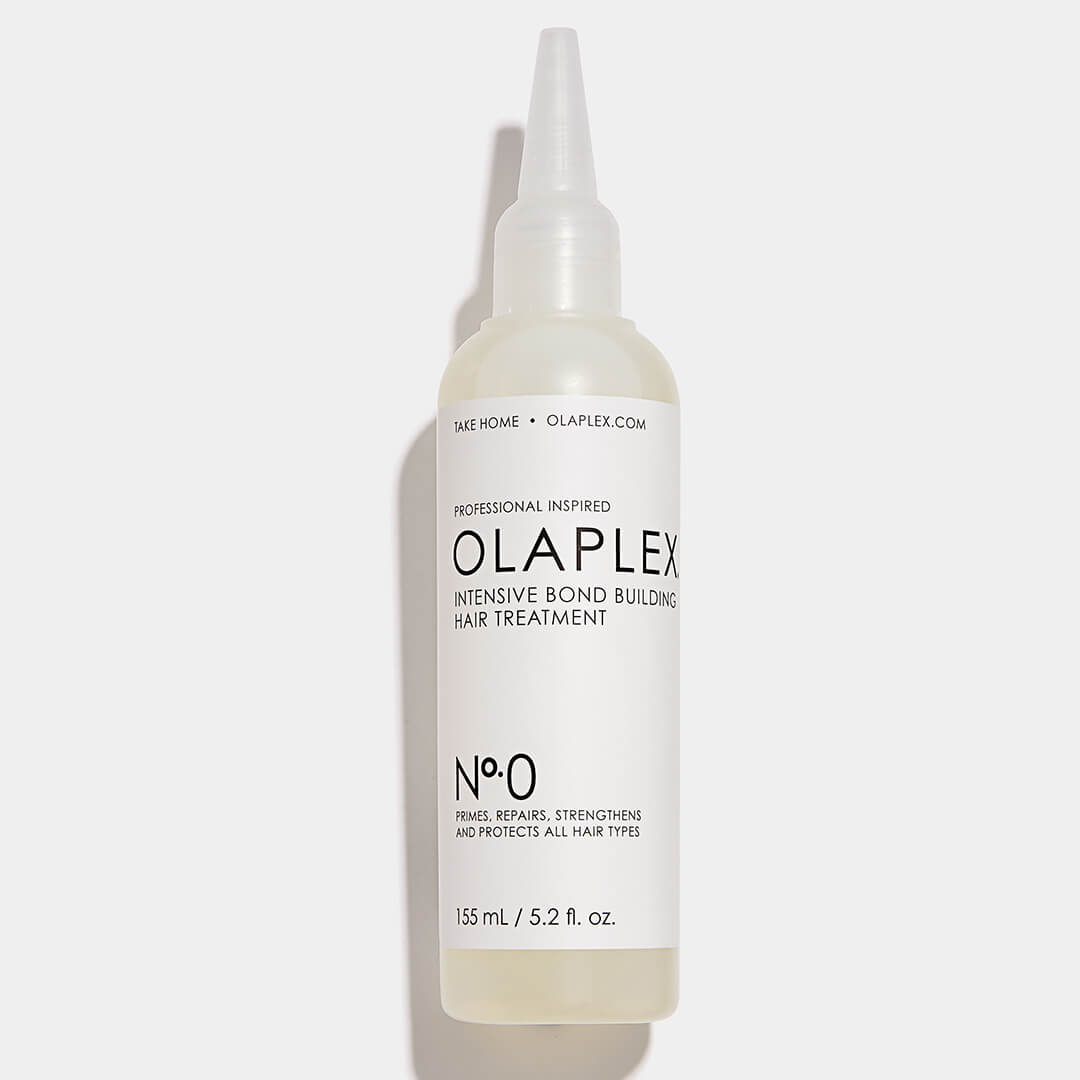 1. OLAPLEX No. 0 Intensive Bond Building Treatment
Beloved by professional stylists and colorists, this at-home treatment works on a molecular level to rebuild the broken bonds along the hair shaft that give strands their strength and structure. Once those bonds are aligned? Your hair will be noticeably shinier, smoother, and softer and your color more vibrant.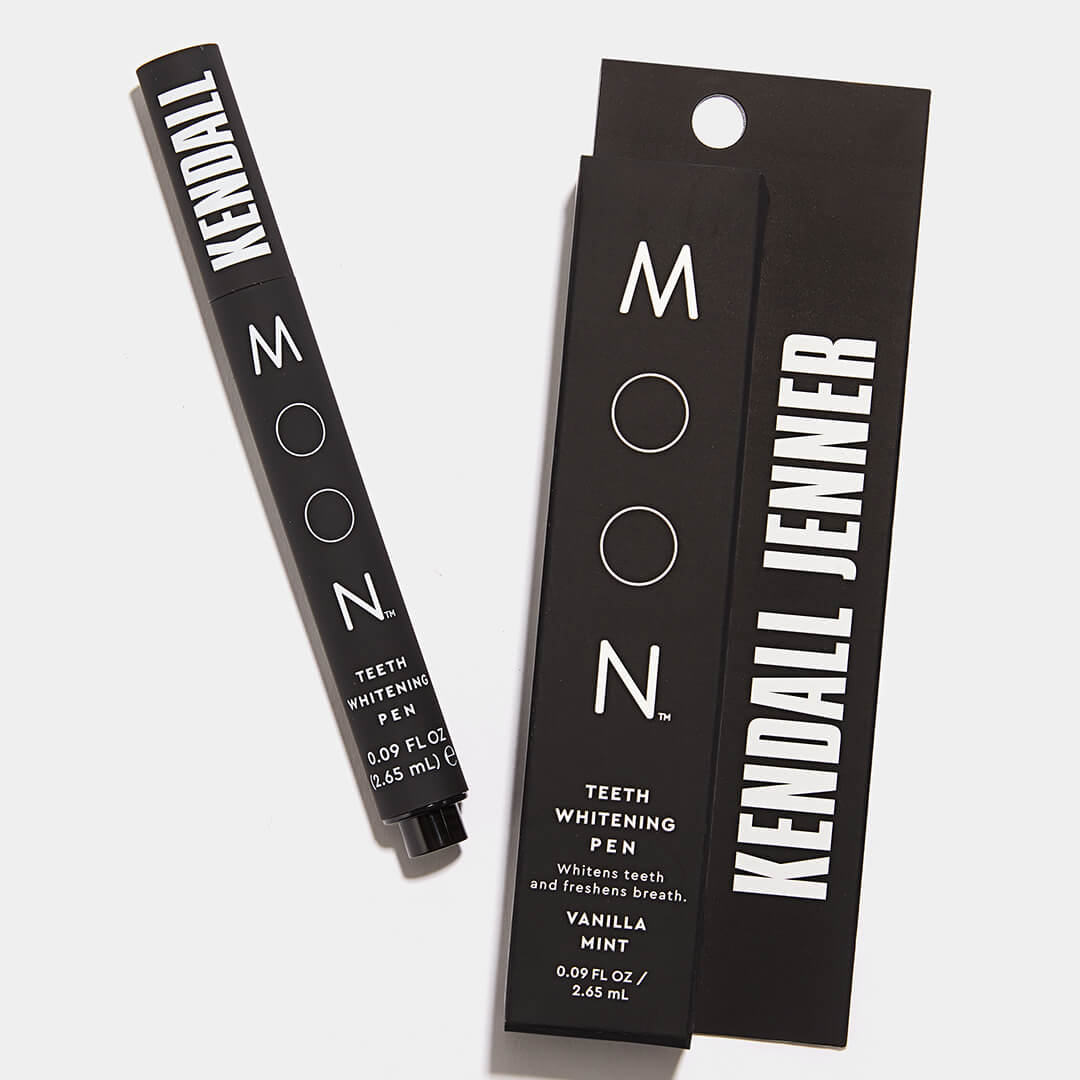 2. MOON ORAL CARE Kendall Jenner Teeth Whitening Pen in Vanilla Mint
Forget those annoying strips and trays. This convenient pen is legit the easiest way to get whiter, brighter teeth, anytime anywhere. It's filled with a vanilla mint gel that instantly brightens your smile and helps whiten your teeth with continued use. P.S. Kendall Jenner is a fan.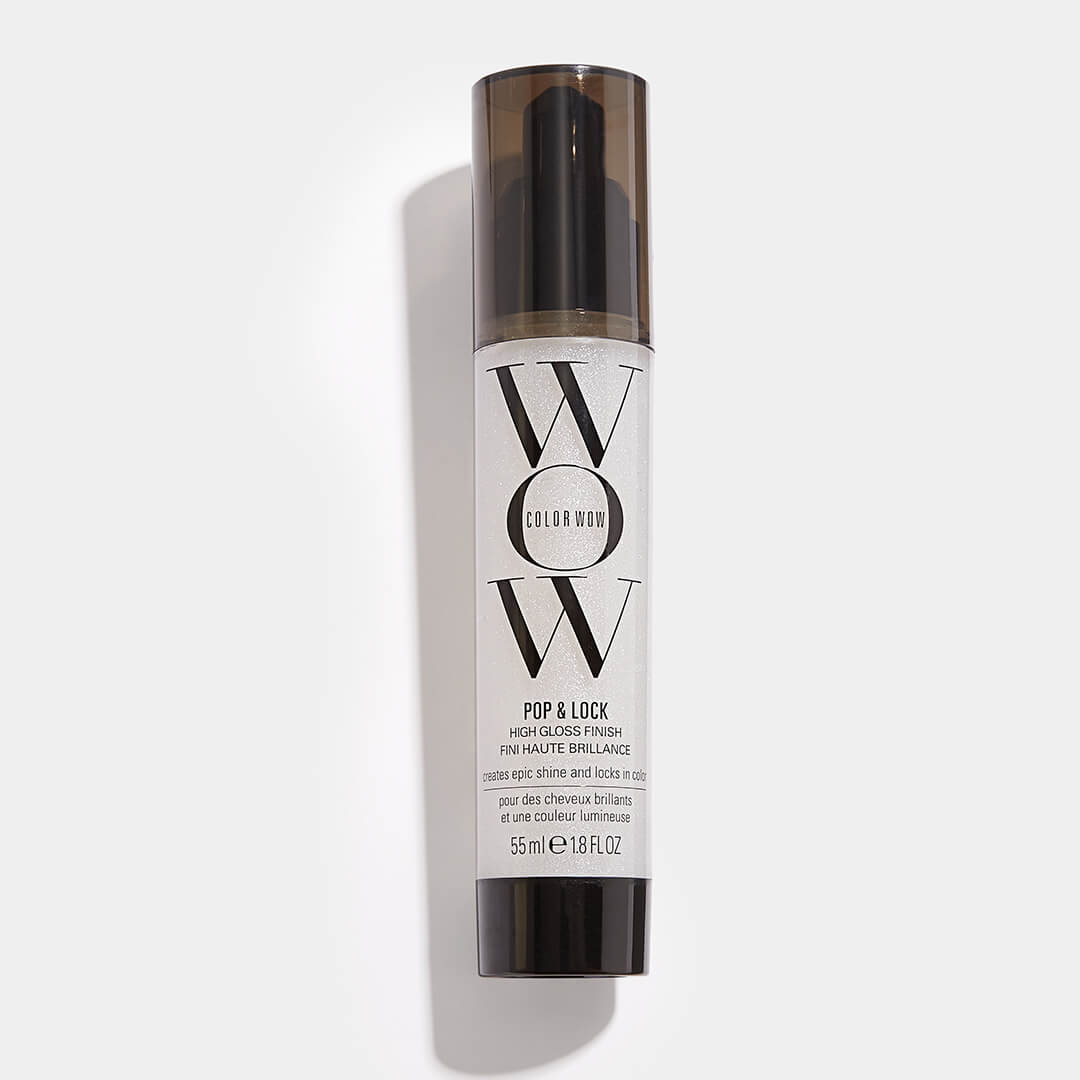 3. COLORWOW Pop + Lock Frizz Control and Glossing Serum
Talk about a multitasker: This serum-meets-oil hair gloss acts as a treatment, styler, and hair color booster. It creates a clear, UV protectant shield on the outer cuticle of each hair strand that smooths, softens, and adds serious shine to all hair types and textures while enhancing your dye job.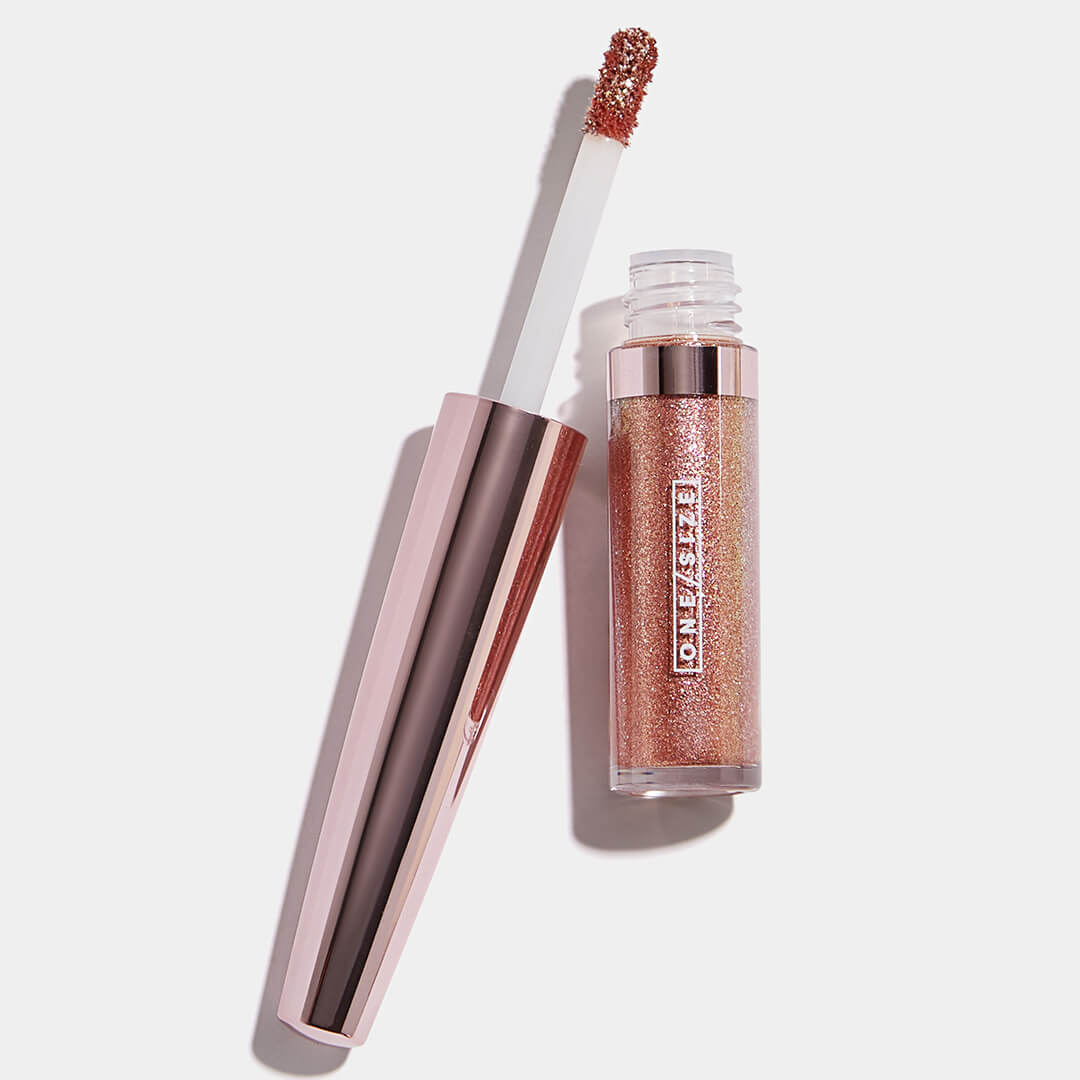 4. ONE/SIZE Eye Popper Sparkle Vision Liquid Eyeshadow Everything & More
A one-swipe wonder, this long-lasting liquid eyeshadow features a mix of glitter and pigment particles for high-impact sparkle and shine. It's buildable, glides right onto the skin (even without a primer), and can be worn alone or as an eyeshadow topper for maximum versatility.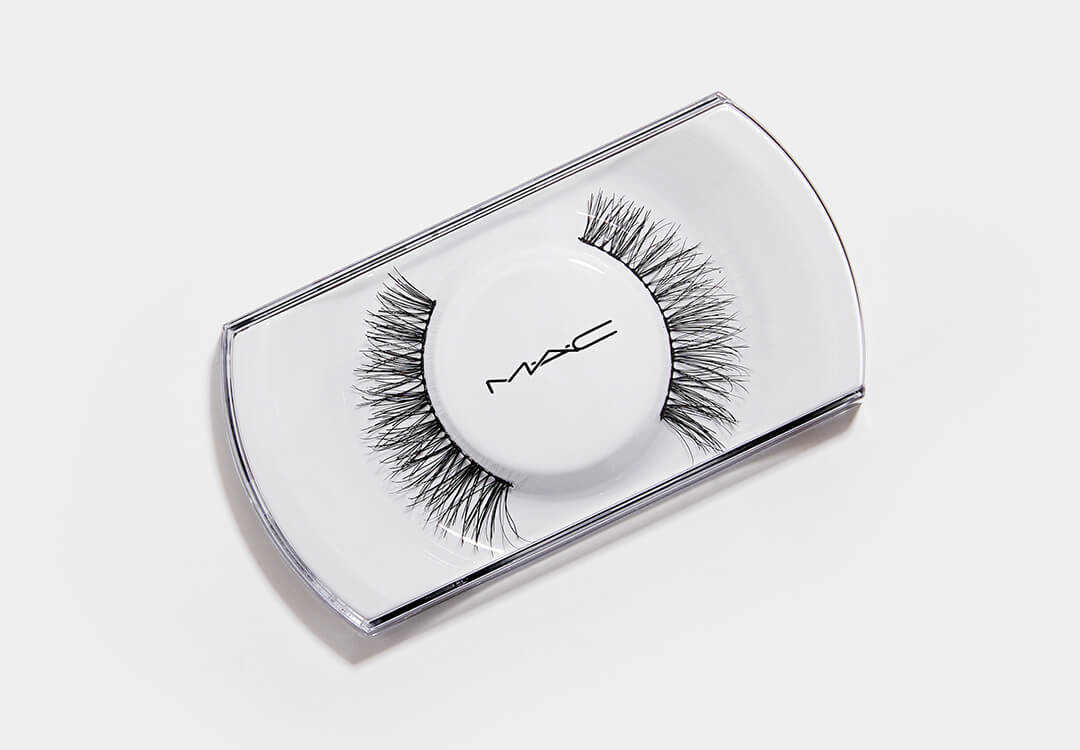 5. M·A·C 80 Romantic Lashes
This set of falsies creates that wispy and totally romantic lash looks without the hassle of extensions. They're handmade to look as realistic as possible for a "your lashes but the better effect" and they're so easy to use—just pop them on with glue, wait a few seconds, and then gently adhere them to your lash line.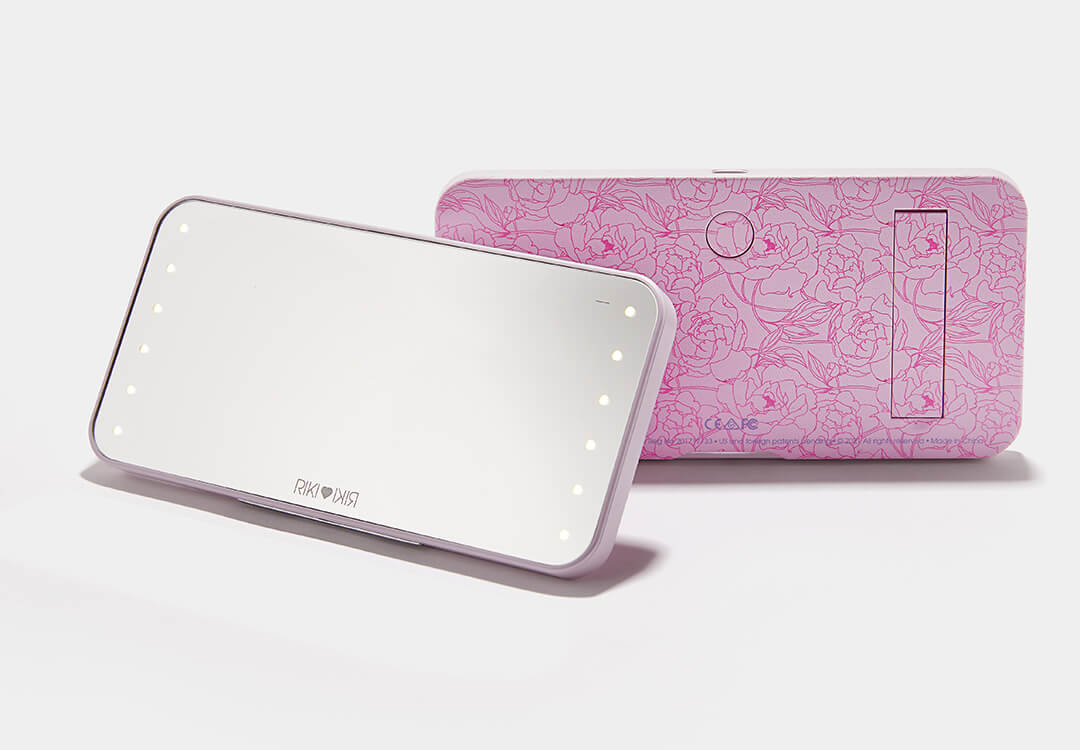 6. RIKI LOVES RIKI RIKI Cutie IPSY Exclusive
This cute little mirror is a must for makeup-enthusiasts-on-the-go. It's lightweight, fits perfectly in your purse, is scratch and shatter-resistant, and is equipped with LED lights with three dimming stages. And the limited edition floral packaging? It was designed by Khloe Kardashian just for IPSY!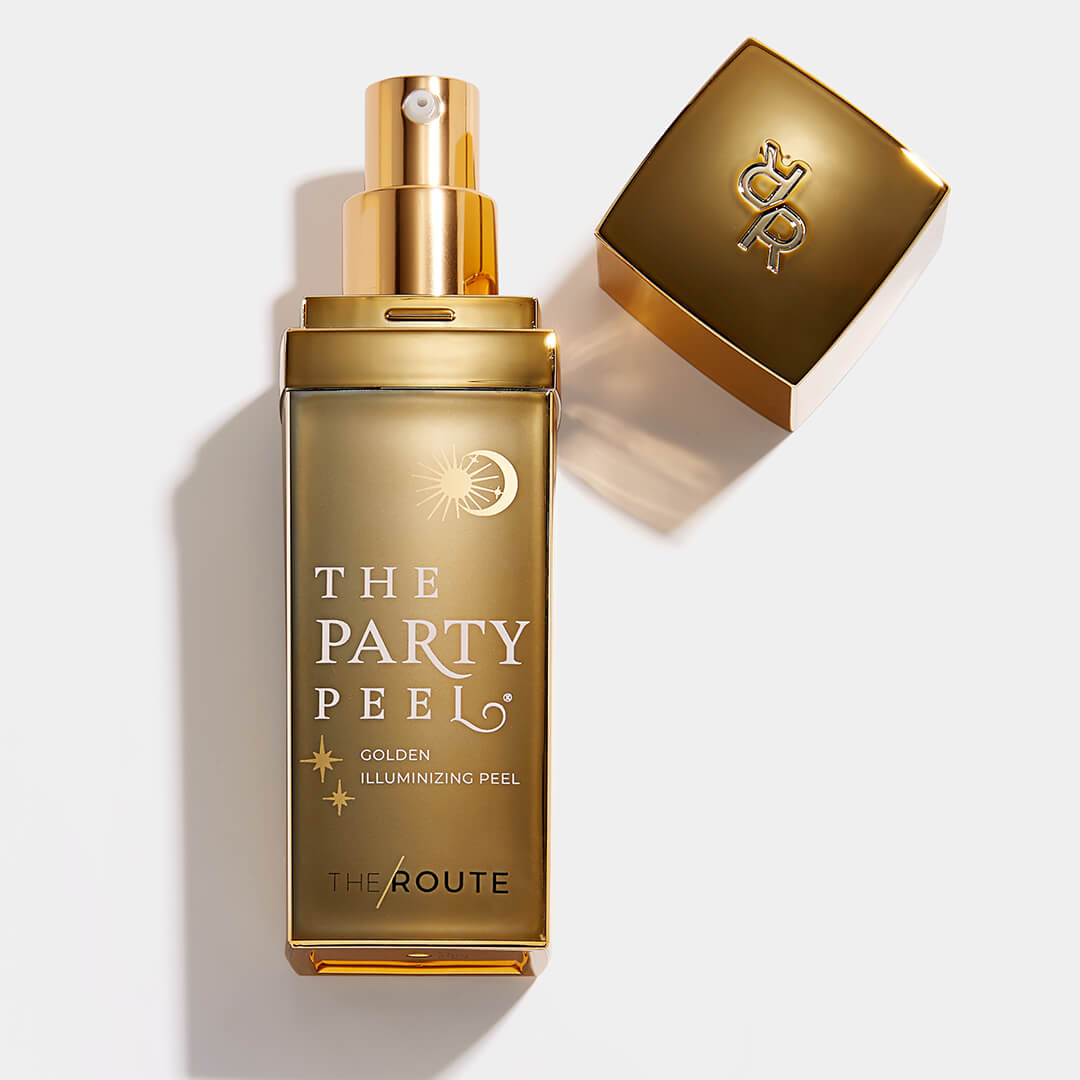 7. THE ROUTE BEAUTY THE PARTY PEEL
Glowing skin? Right, this way. A blend of exfoliating acids, chardonnay grape extract, and oxygen-rich bubbles in this at-home peel work together to brighten dark spots, smooth fine lines, and rough spots, and maintain a healthy skin barrier. Your skin will immediately look more radiant, and with repeated use, you will continue to see an improvement in your skin's tone and texture.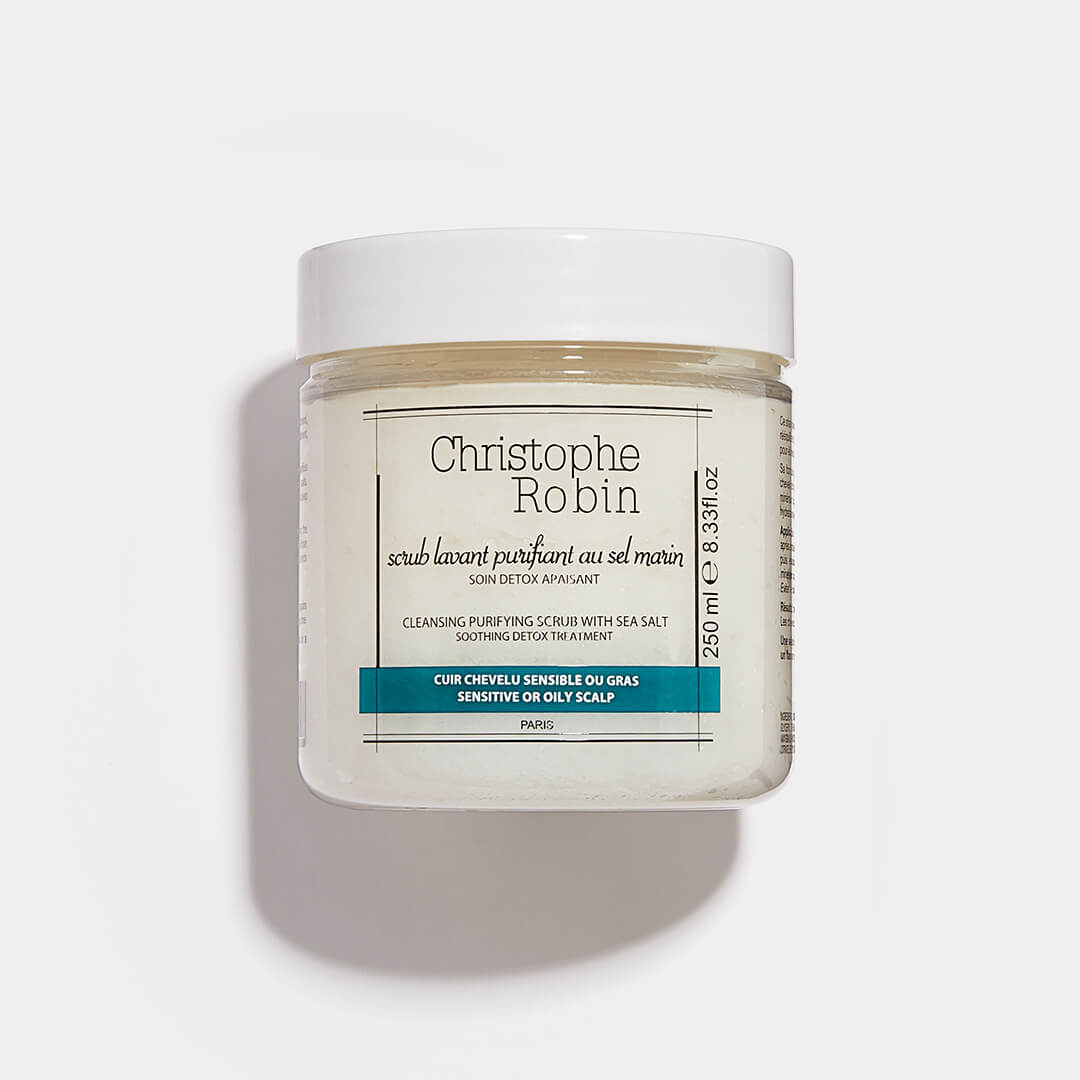 8. CHRISTOPHE ROBIN Cleansing Purifying Scrub with Sea Salt
Dry shampoo, styling products, hair dye—they all wreak havoc on your scalp. But don't worry, this treatment is here to help. It uses gentle sea salt to dislodge oil, product, and chemical buildup—plus soothing plant oils to help nourish and balance your scalp.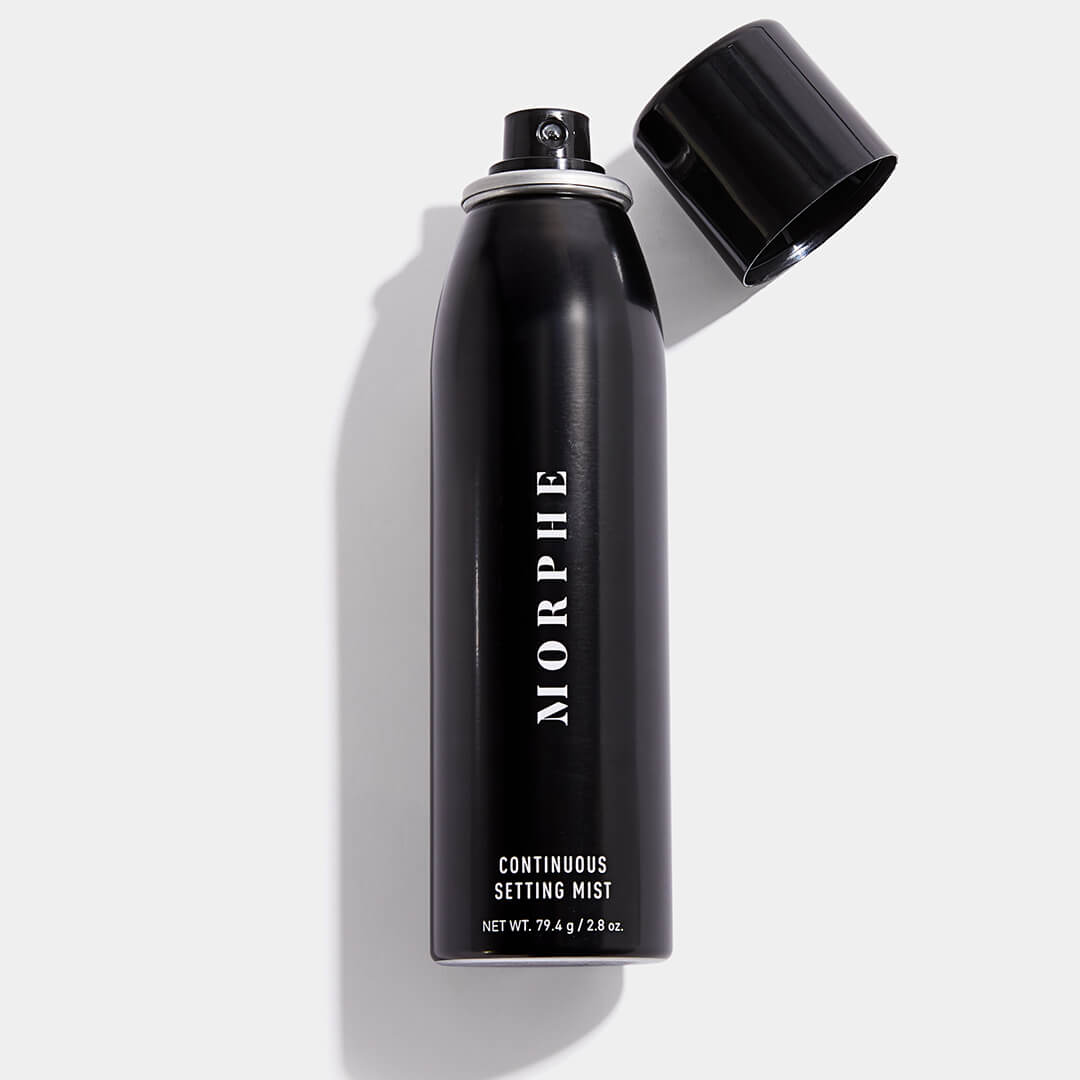 9. MORPHE Continuous Setting Mist
Say hello to your new favorite setting spray and goodbye to makeup that melts, cakes, or creases. This micro-fine mist sets liquid or powder makeup with a radiant finish—we promise you'll be obsessed.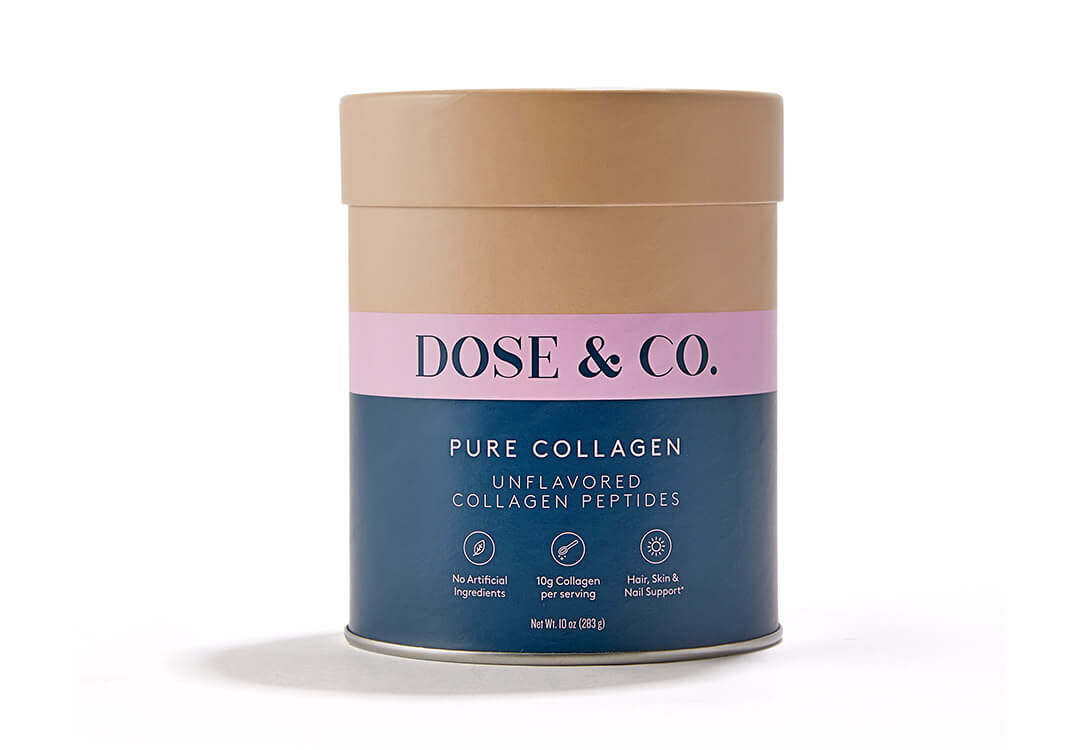 10. DOSE & CO Unflavored Collagen Peptides
This collagen-rich powder fits seamlessly into your busy routine—just add it to your morning coffee or mix into any baking to get your daily dose. It's easily digested and absorbed by your body to support strong and healthy hair, skin and nails. P.S. It's free from dairy, soy, gluten, and artificial sweeteners too.
The items to follow will reveal the first set of spoilers.  If you are an active Glam Bag X member you will receive five of the items shown below all based on your Beauty Quiz preferences.
1. CHARLOTTE TILBURY Charlotte's Magic Cream ($100.00 MSRP)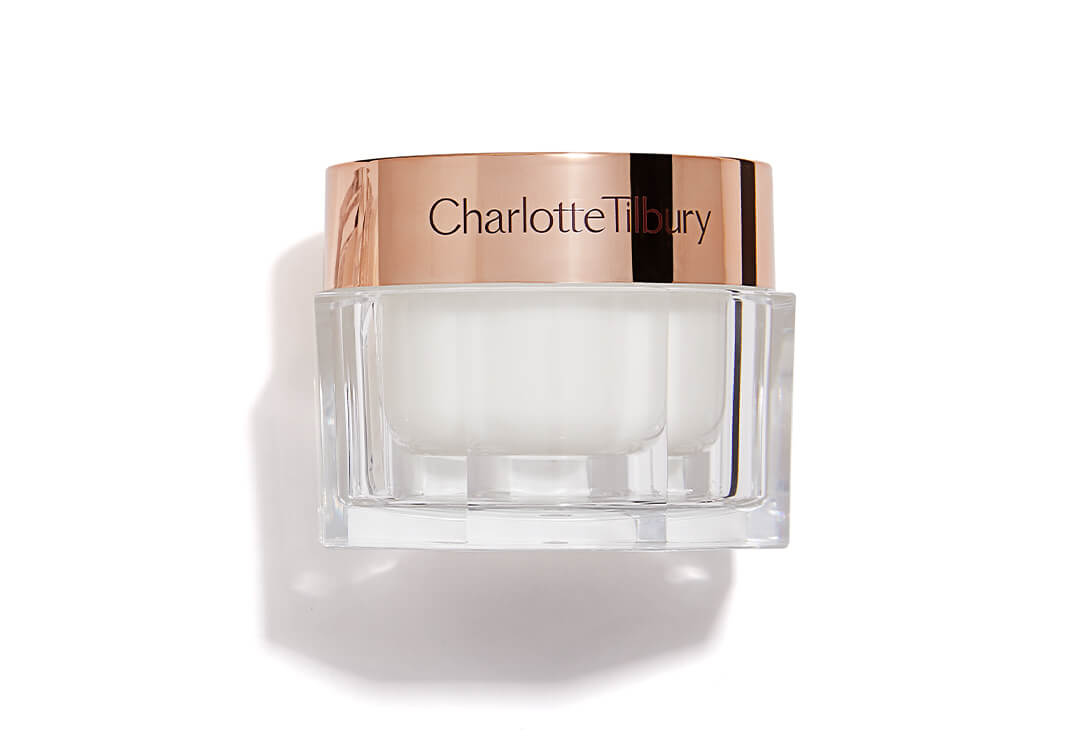 Charlotte's never-skip step when it comes to prepping her client's skin for makeup? A layer of her iconic Magic Cream. It instantly reduces dullness and redness with antioxidants and floods skin with moisture (thank you hyaluronic acid) to plump fine lines and wrinkles. Whatever makeup you apply on top will go on super smooth and look perfect in pics. "This makes me glow even on my no-makeup days," says Khloé.
2. ANASTASIA BEVERLY HILLS Modern Renaissance Palette ($45.00 MSRP)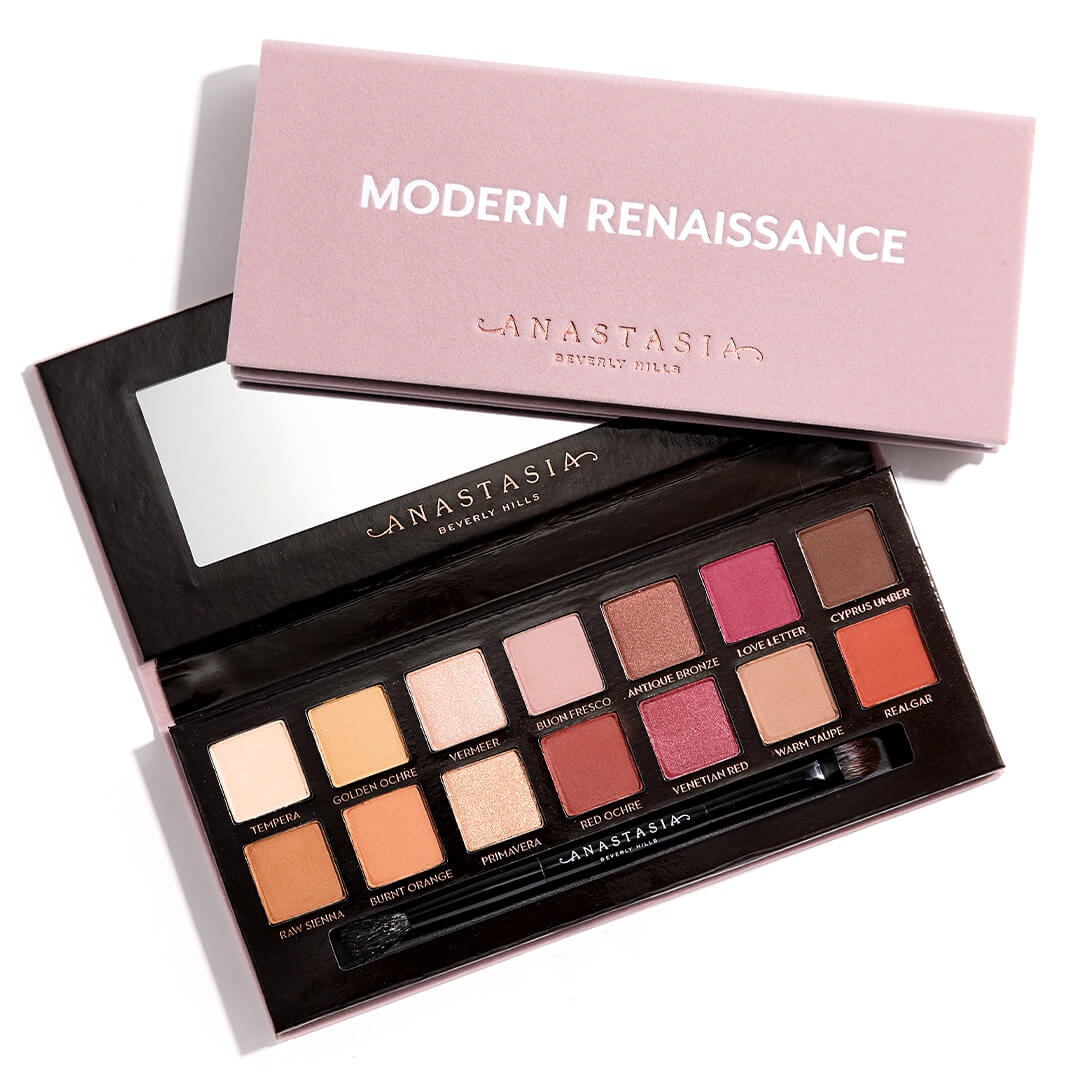 This versatile eyeshadow palette is packed with 14 shades that range from neutral to berry in matte and metallic finishes—all with Khloé's stamp of approval: "These pink shades are so major! I love how feminine they make me feel." The best part? You don't need expert-level makeup skills to use these shades like a pro—they're easy-to-blend, highly-pigmented, and produce zero fallout.
3. ANASTASIA BEVERLY HILLS Brow Pen ($22.00 MSRP)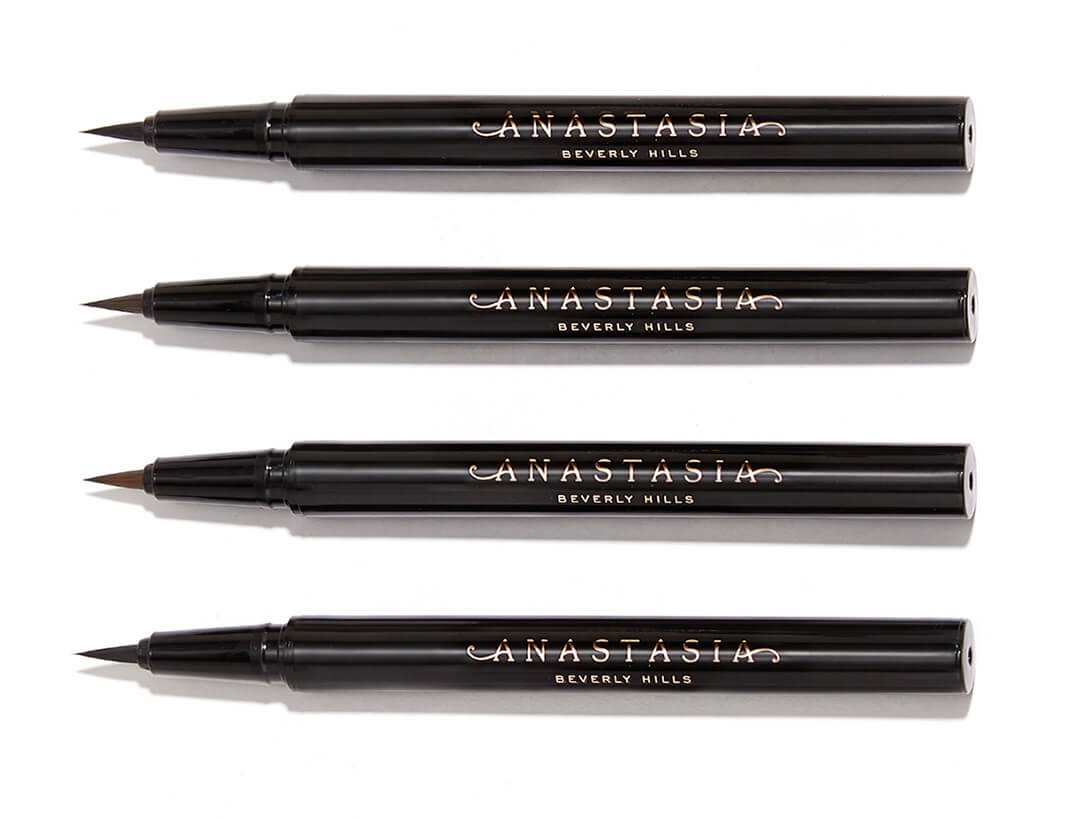 Bold, beautiful, camera-ready brows are a Khloé Kardashian signature—and this multitasking pen makes it easy to score the look in just a few strokes. The specially-designed brush has a superfine tip (don't worry—it doesn't skip or dry out) that helps create realistic-looking brow hairs so you can add detail, definition, and dimension to your arches. Khloé's trick: "I pretend like I'm drawing on little hairs, and my brows are perfected in no time."
4. RMS BEAUTY Lip2Cheek in Demure ($36.00 MSRP)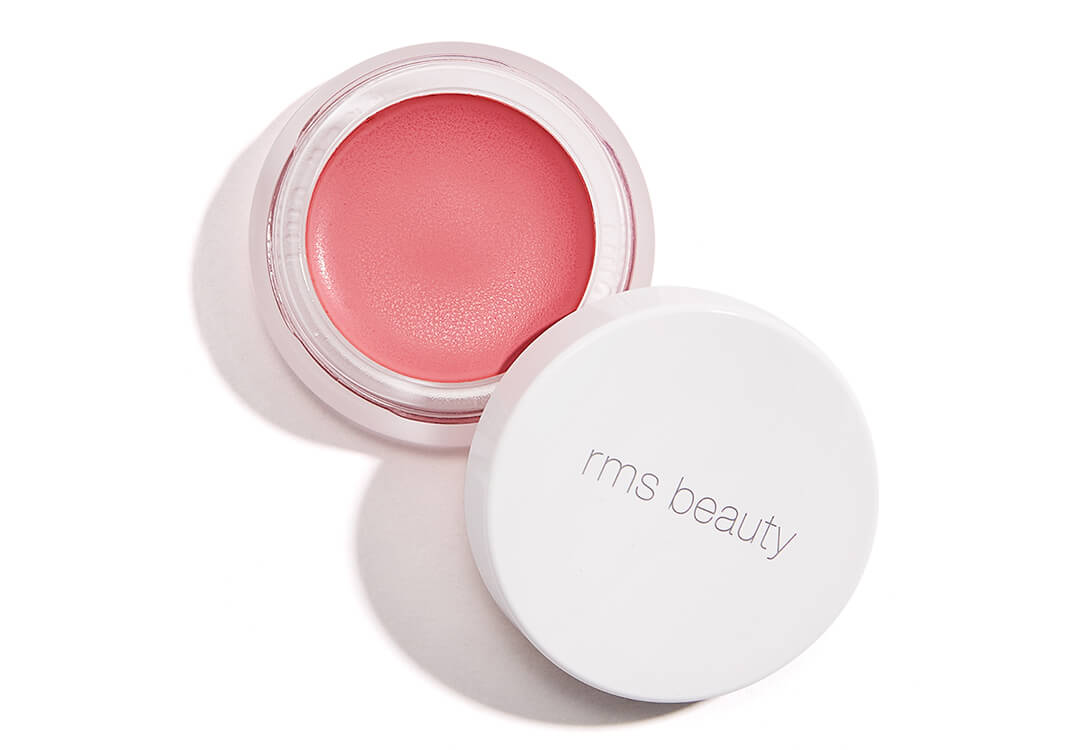 You know the perfectly flushed skin in all of Khloé's selfies? She gets it with this! The creamy multi-use color combines the best of both worlds—quality performance and a good-for-you formula loaded with shea butter and buriti oil. Use your fingers to tap it on your cheeks, lids, and lips for a soft flush of color. "This looks just as good applied with a beauty sponge," she adds. "Plus, it totally saves my long nails."
5. HERBIVORE Prism AHA + BHA Exfoliating Glow Facial ($58.00 MSRP)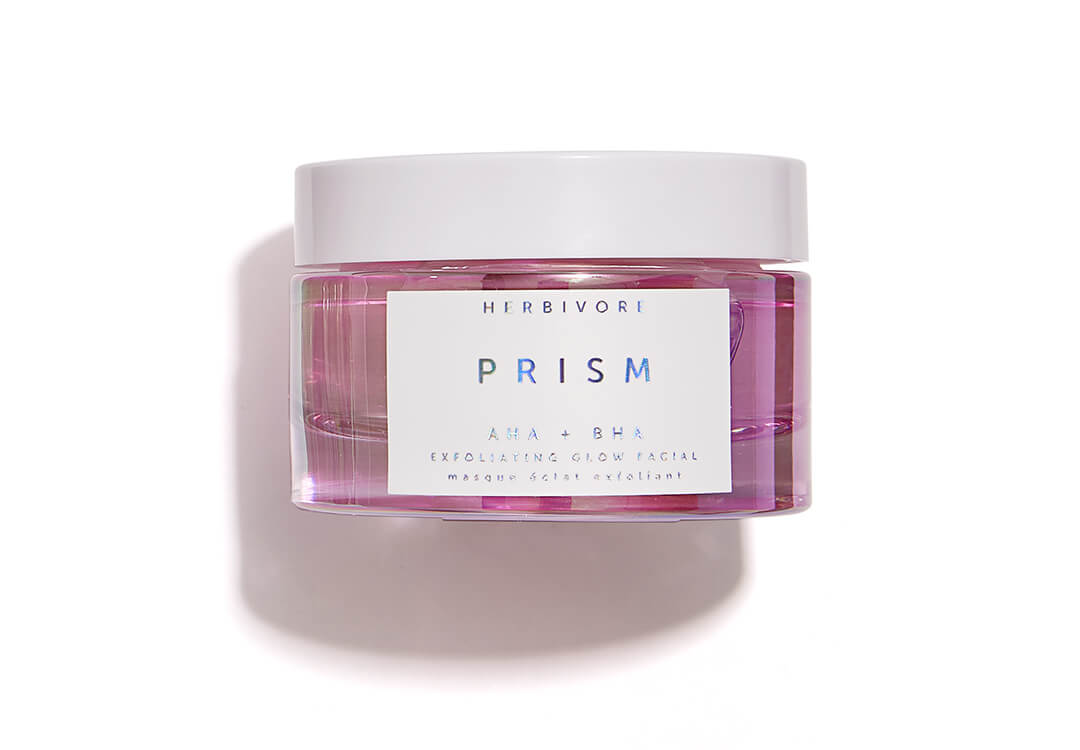 When a glow-boosting facial at your favorite spa isn't an option, this at-home exfoliating treatment (it's a regular in Khloé's routine) is the answer. Apply a thin layer on clean skin, leave it on for 20 minutes, and let the alpha and beta hydroxy acids work their magic to improve your tone and texture. Your complexion will look noticeably smoother, softer, and clearer after each use. "After a long day of shooting in glam, this saves my skin from breakouts," says Khloé.
6. ONE/SIZE Visionary Eyeshadow Palette ($42.00 MSRP)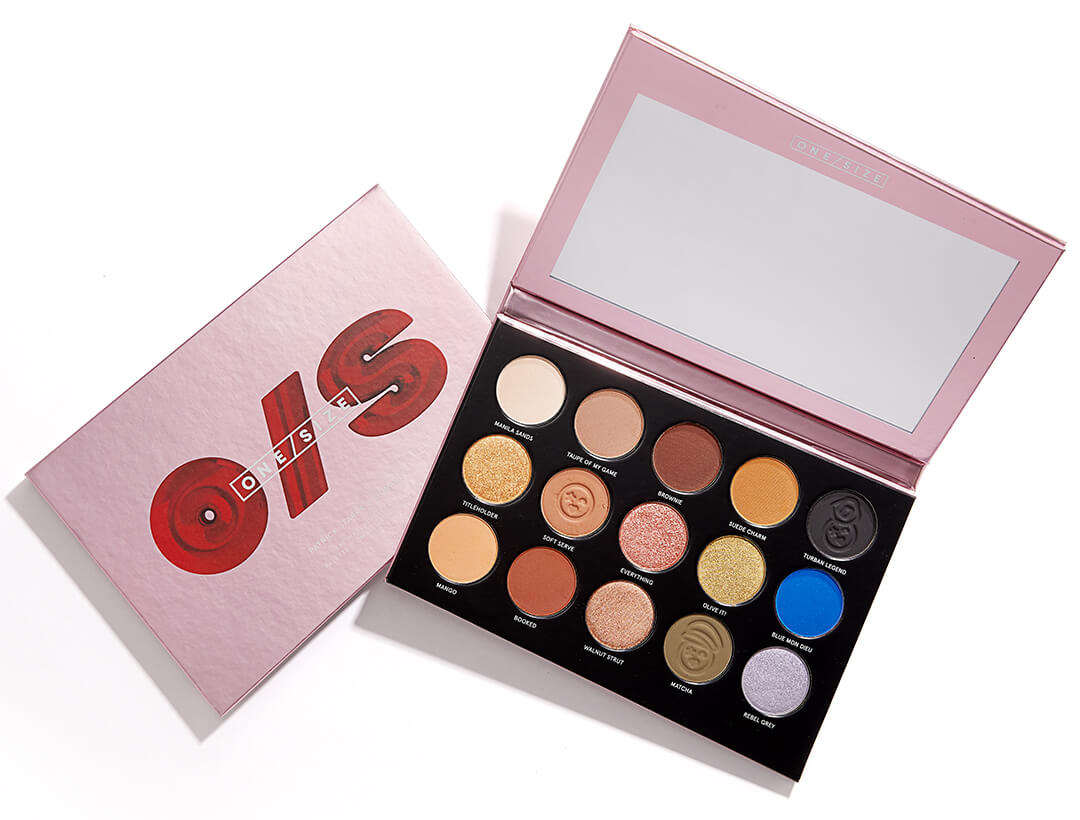 Whether you want to create a low-key look for your morning Zoom or a high-key look for date night, this 15-shade palette has got you covered. It's filled with influencer and makeup artist Patrick Starrr's favorite shades—from bright cobalt to shimmery rose gold—and Khloé happens to love them, too. "I stick to the top row for day-to-day glam," says Khloé. "On the weekends? I'm all about that blue."
7. KOSAS The Big Clean Volumizing + Lash Care Mascara in Intense Black ($26.00 MSRP)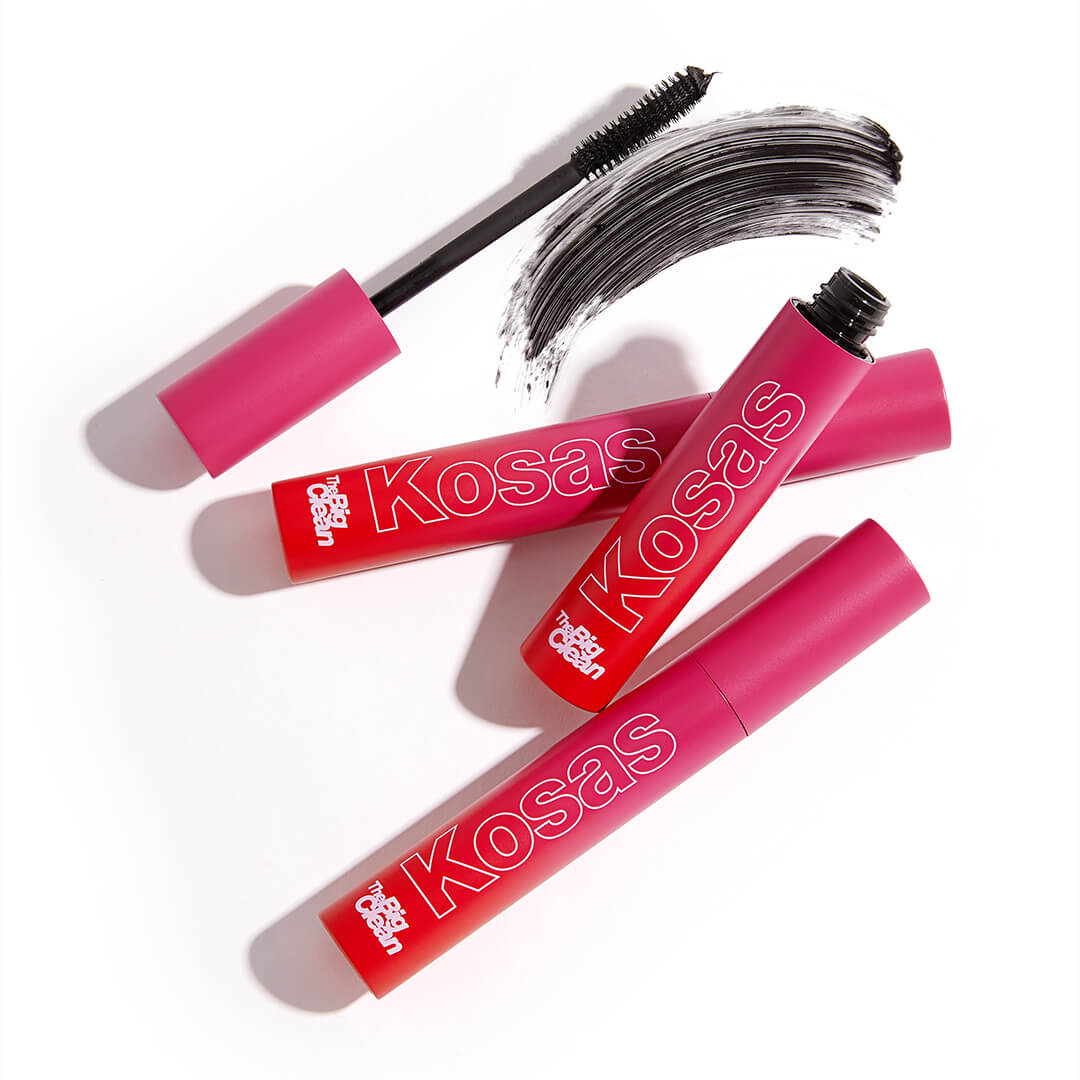 "If you're lash obsessed like me, you'll be obsessed with this clump-free volume," says Khloé. Not only does it make lashes look amazing—it's good for them, too! A few coats of the cruelty-free, plant-based formula gives teeny lashes instant thickness, lift, and length thanks to a blend of volumizing waxes, strengthening vitamins and peptides, and moisturizing castor oil.
8. TOWER 28 ShineOn Milky Lip Jelly ($14.00 MSRP)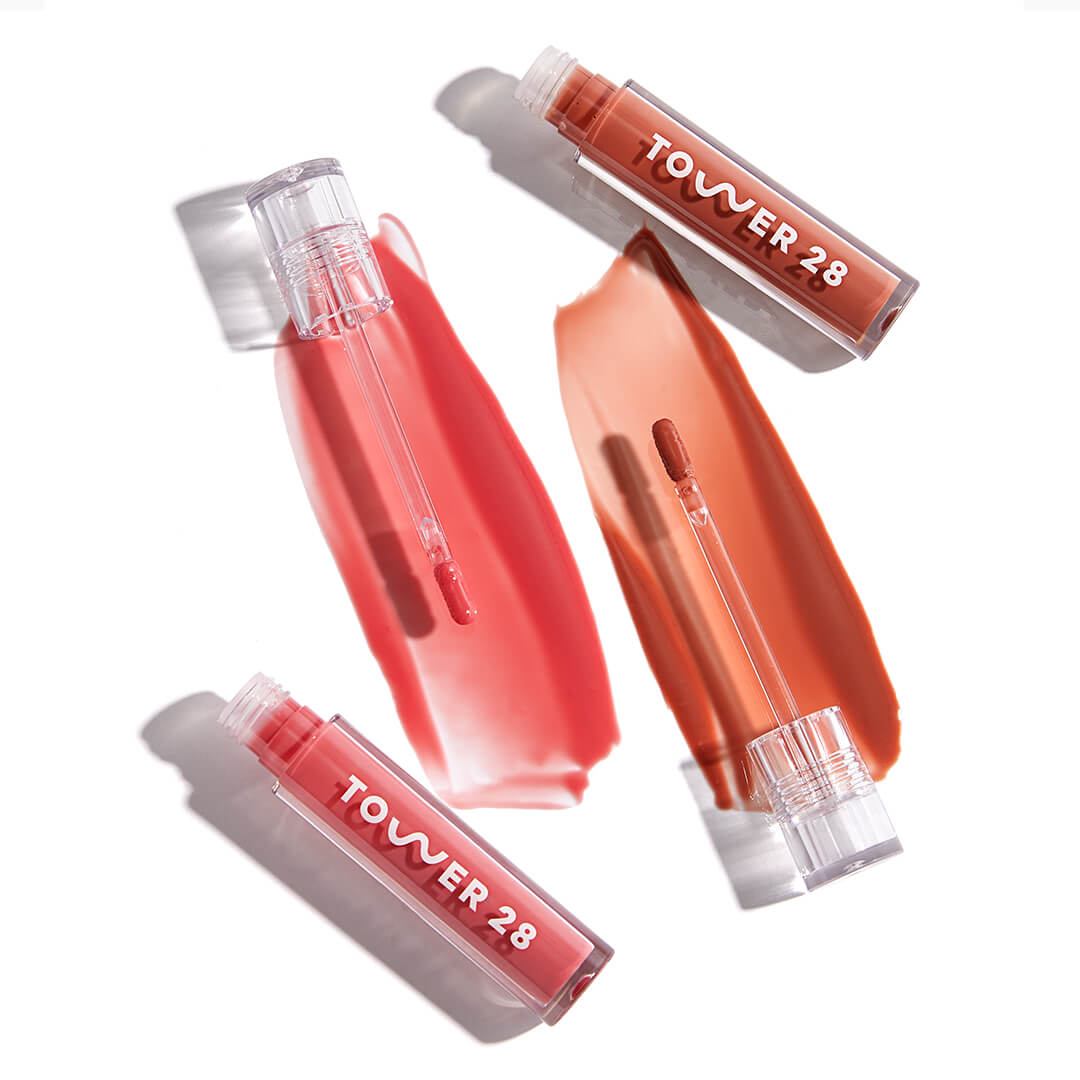 Khloé is always ahead of the trends, so it's no surprise that she's a fan of this lip jelly from TOWER 28—one of the buzziest beauty brands on the market: "This gloss lives in my purse for easy touch-ups over whatever lip I'm wearing." The vegan, cruelty-free, and dermatologist-tested formula is made with plant-based ingredients (like apricot oil and raspberry seed oil) to nourish dry lips and give them a glossy finish without feeling sticky.
9. RODIAL Pink Diamond Cleansing Balm ($59.00 MSRP)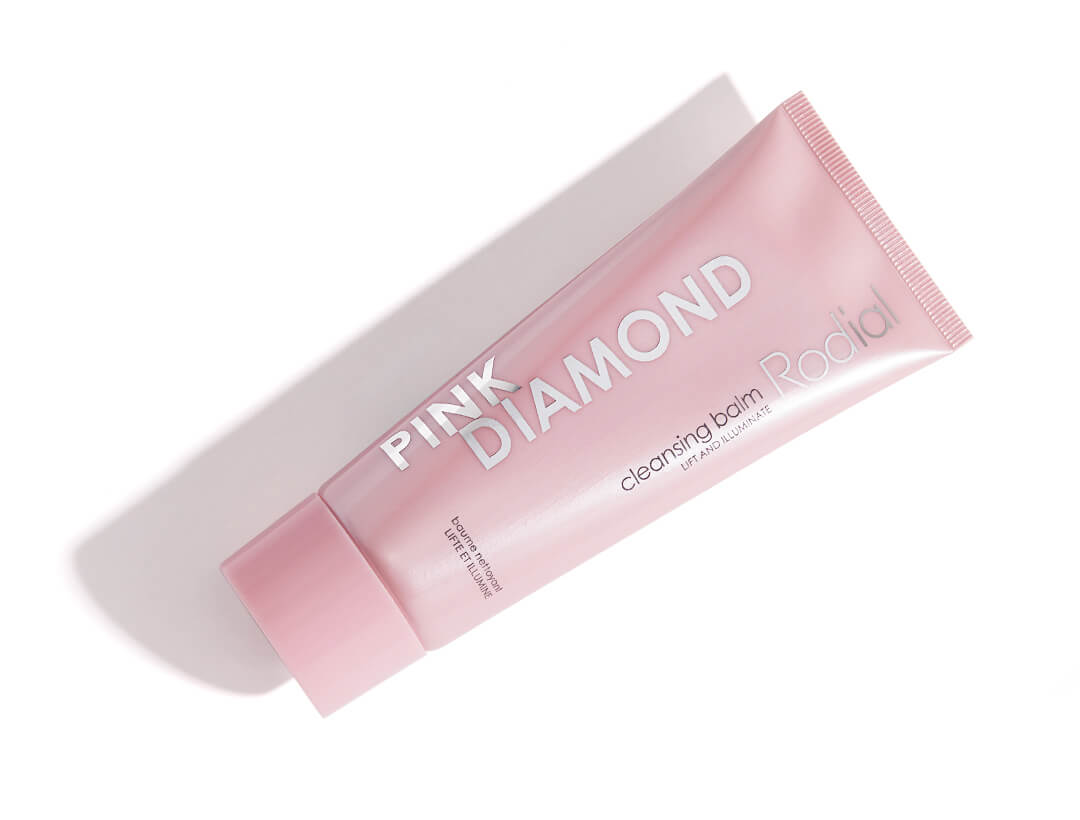 Using a cleansing balm at night is an absolute must when you're wearing heavy makeup during the day. Regular face washes can't always break down long-wearing formulas. This one easily dissolves foundation, eye makeup, and more with a luxurious melting formula. Plus, it's infused with vitamin E, sweet almond oil, and rice germ oil to nourish skin while you cleanse. "After my glam team goes hard with a look, this cleanser is a lifesaver at night," says Khloé.
10. M·A·C Love Me Lipstick in Bated Breath ($21.00 MSRP)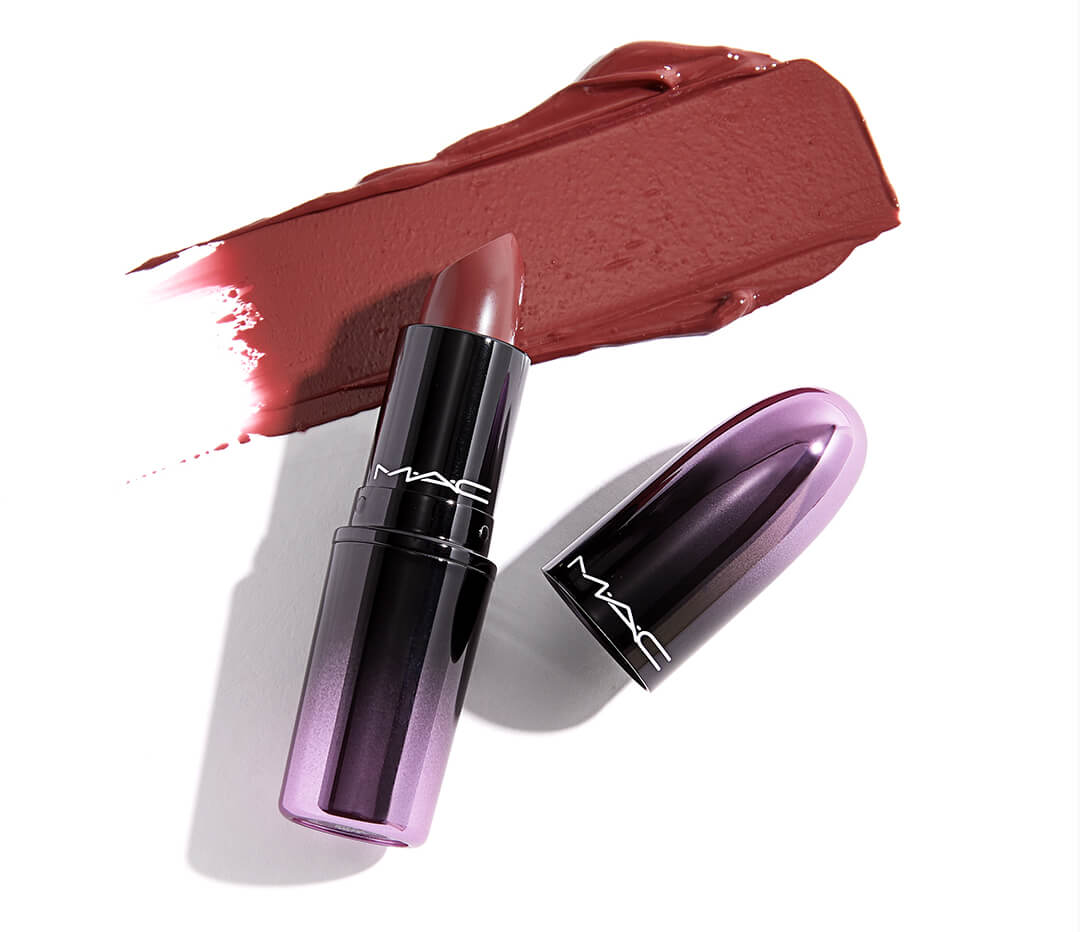 The perfect warm, pinky-nude lip look Khloé is known for? It starts with the right lipstick—specifically this one. One swipe (seriously, you don't even need a lip liner) treats your pout to a dose of moisture (thank you, argan oil) and coats lips in weightless, long-lasting pigments and a soft satin finish. "I like to tap it on for a light wash of color," she says. "You don't even need a mirror."
11. 111SKIN Rose Gold Radiance Booster ($135 MSRP)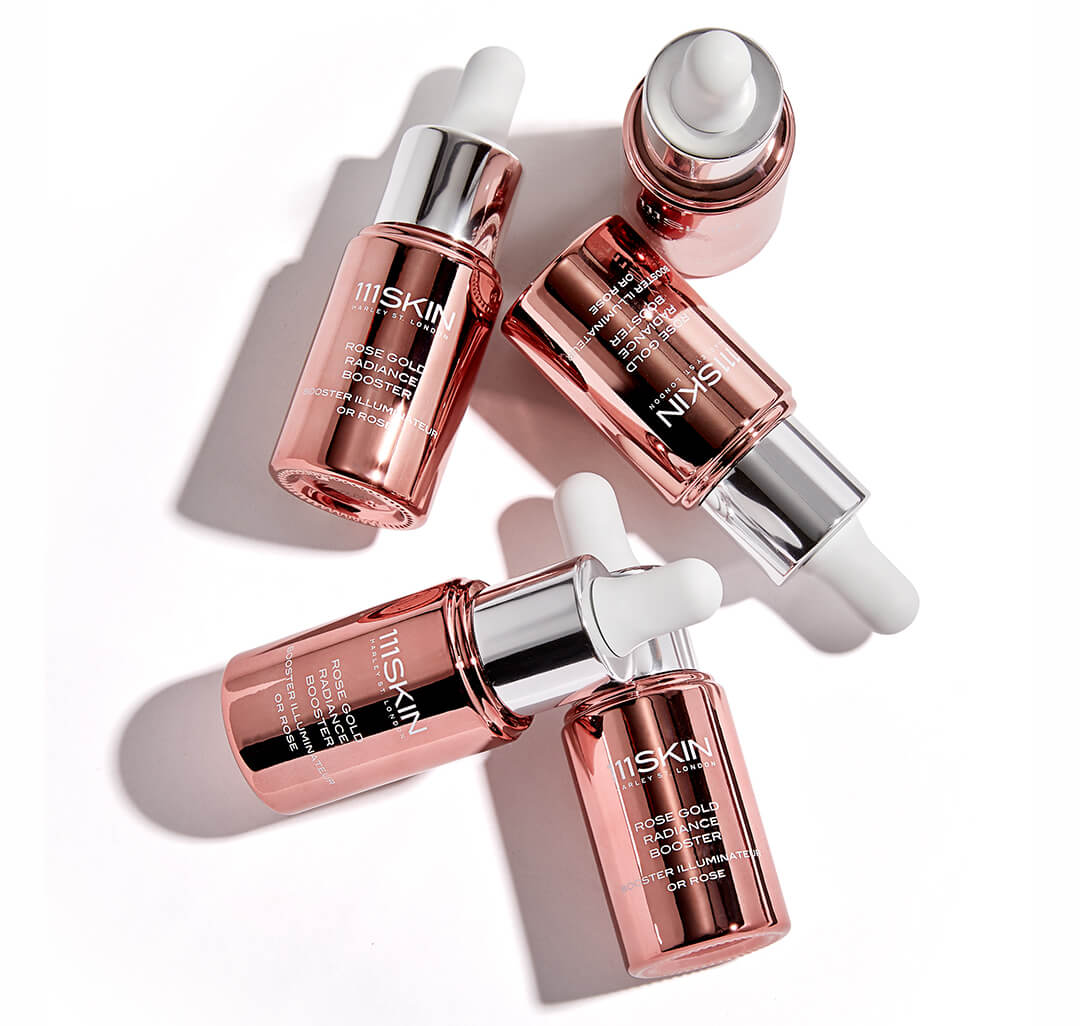 Khloé's secret weapon for skin that looks lit-from-within 24/7? This glow-enhancing serum. "This looks so fab on my bathroom counter, plus it reminds me to use it nightly," says Khloé. It contains rose water and niacinamide to brighten skin, hydrating hyaluronic acid to create a plumping effect, and tiny light-reflecting gold particles to instantly illuminate your complexion.
What is the Cost of the Box?
Ipsy has 3 subscription boxes, the Glam Bag cost $12 a month
Ipsy Glam Bag Plus cost is $25 a month (Value $120+) 5 Full-Size Products (1 Choice Item)
Ipsy Glam Bag X cost is $55 Quarterly (Value $350+) 7-8 Full-Size Products (3 Choice Item) (starting Feb 2021) 
Every 3 months Glam Bag X will replace your monthly Glam Bag  (Feb, May, Aug, Nov)
How do I subscribe to Ipsy?
You can click here to join, select the subscription box you want to join.  In some cases, you might start by joining the waitlist. 
What is the shipping price?
The shipping cost for all 3 subscriptions are FREE