How exciting,  we have a new Jeffree Star Mystery box that is about to be released on July 9th. 
I am a bit shocked since I wasn't expecting any new releases until the fall season but this one sounds very exciting. 
But nope, it is now confirmed the next Mystery box for 2021 is coming (Jeffree Star Summer Mystery Box 2021)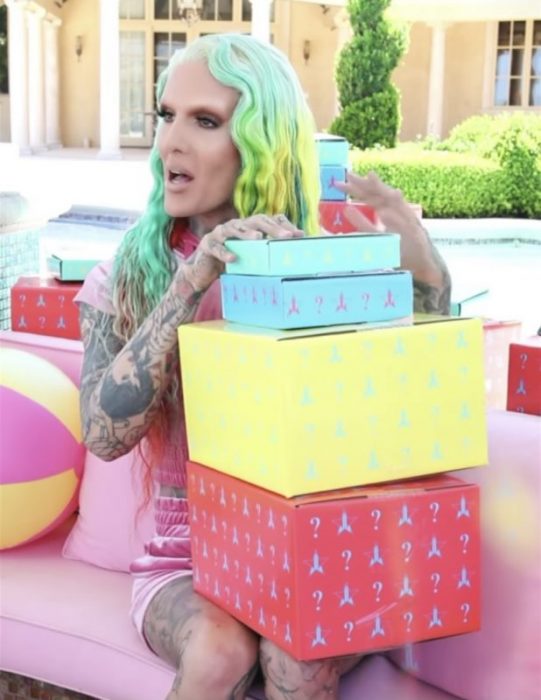 So far we only have the dates so mark your calendars because that will be this Friday, July 9th. 
Jeffree Star did mention there will be 4 mystery box options and a giveaway. Giveaway items are shown in the picture below.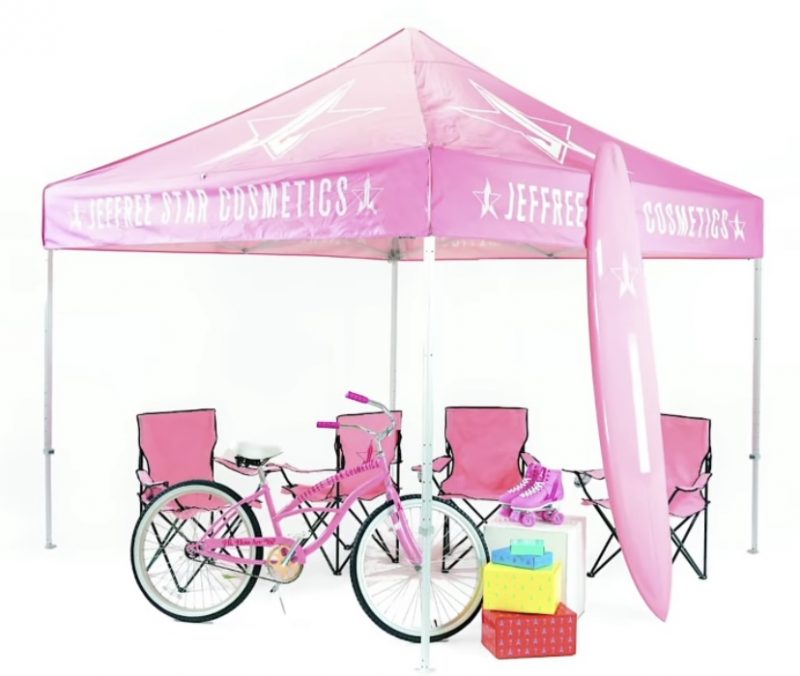 The giveaway will be a form of a ticket (almost like the golden ticket from Willy Wonka). 
Just know these sell out very quickly, if you are interested below I will share the date and time (once is available) so you don't miss out.  
If you would like to know where you can purchase his new collection and/or mystery boxes it will be available on Jeffree Star Cosmetics website or just click here. (this will be available on JSC website on launch date)
What is the Cost of the Box?
First Tier Mini – Price $25 (RV $64) (1 exclusive liquid lipstick)
Second Tier Premium – Price $60 (RV $115) (3 new items and 1 will be an exclusive brand new mini palette) 
Third Tier Deluxe – Price $100 (RV $183) (it comes with 8 items) (1 brand new Mini Eyeshadow Palette Star Ranch)
Fourth Tier Supreme – Price $180 (RV $323) (it comes with 13 items) (4 exclusive and 2 new one) 
an exclusive item – new mini Star Ranch will be included in Premium, Deluxe and Supreme boxes (this palette will be released later on in the year)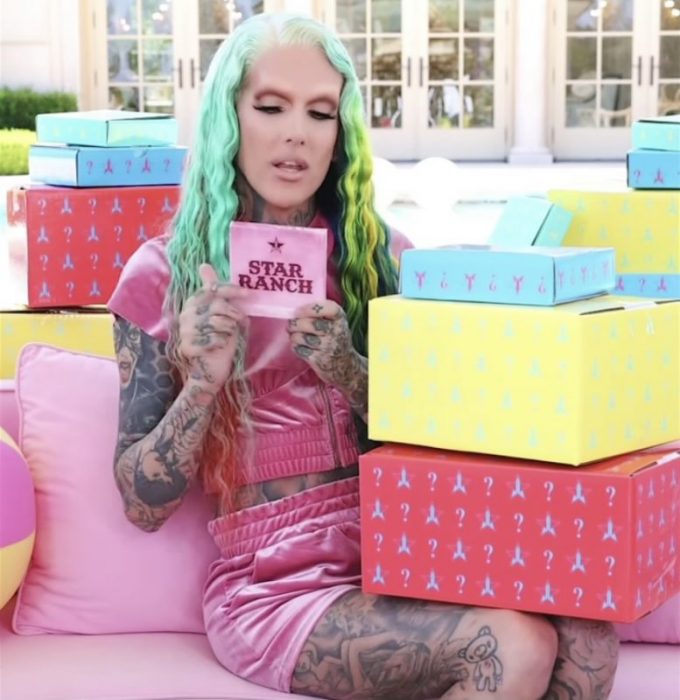 When will the Mystery Box be available?
T

he Mystery Boxes will be available on Friday, July 9th @10am PST or @1pm EST
What is the shipping price?
The Shipping cost for the Mystery Box has not been revealed yet but it might be an extra amount.  Previously we have seen the Mystery boxes shipping have been included with the price all depending the tier box you select
Are you planning to get 1 or all 4?
What are you hoping to get?