This recipe is so simple and yet so good. Every time I have a get together or a Holiday dinner I make them since they are so easy and everyone enjoys them.  This recipe can vary based on the cake mix flavor you use, today we used Lemon since is the one people like the most and of course is my hubby favorite flavor dessert.
These are a little light compare to using regular whipped cream and instead of using a complete container I usually measure and use only 1 cup.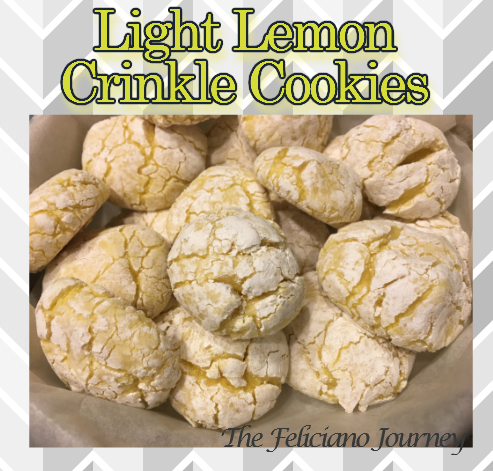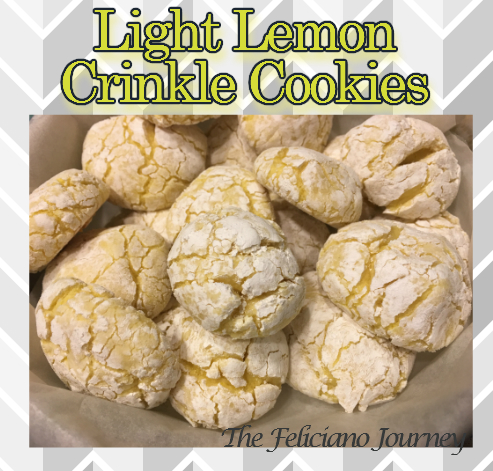 Here are the ingredients you need
1 box lemon cake mix
1 egg, lightly beaten
1 cup Cool Whip, thawed  (I used Lite)
1/2 cup powdered sugar
This recipe is so easy just place the first 3 ingredients in the mixer and once is fully mixed and sticky use a cookie scoop to make sure each cookie is about the same size, place the round shape cookie into a bowl that has powdered sugar and mix around until is fully coated and then add to your cookie sheet, that is all you need to do.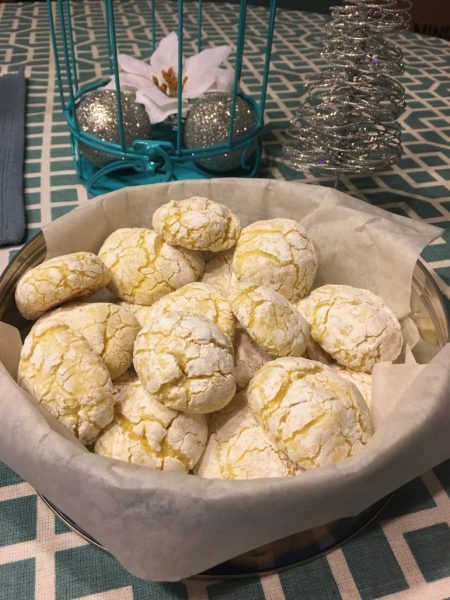 [amd-yrecipe-recipe:22]