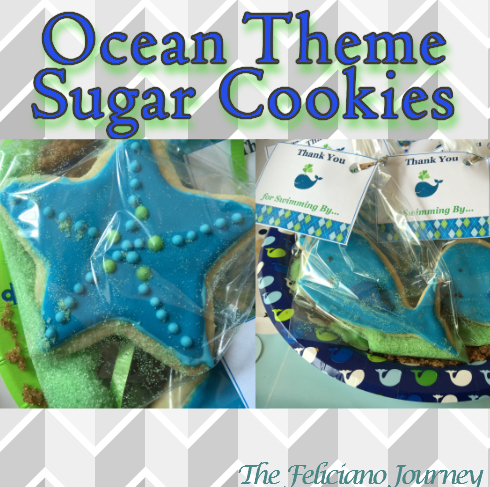 I was asked to help make some cookies for the Ocean Preppy Birthday Theme, not knowing much about Ocean Preppy once I searched I realized we can work with the colors and work from there.  The colors are a few ranges of blue and a bright green as you can see from the plate in the picture.
To get started I made a whale and a star cookie to give it a few range.  Place each cookie in a clear bag and added some color sugar, to balance out the theme the cookies were in blue and the sugar was colored in green.  In addition I made some simple thank you cards using the border of the theme and the words were colored in blue and green.
When the cookies were placed in the cake table we added some dark brown sugar on the plates and place the sugars right on top.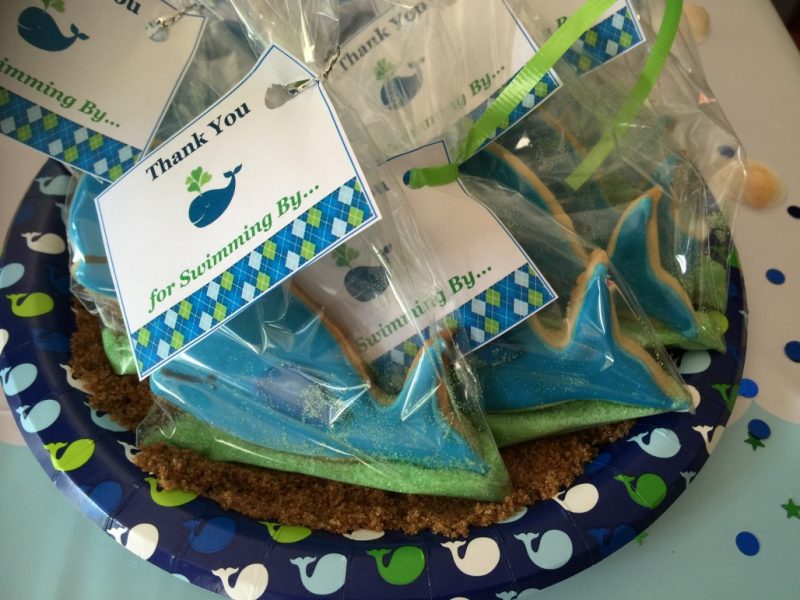 We wanted to keep it soft since it was for a first birthday but we thought adding some shells in the table would help complete the ocean theme..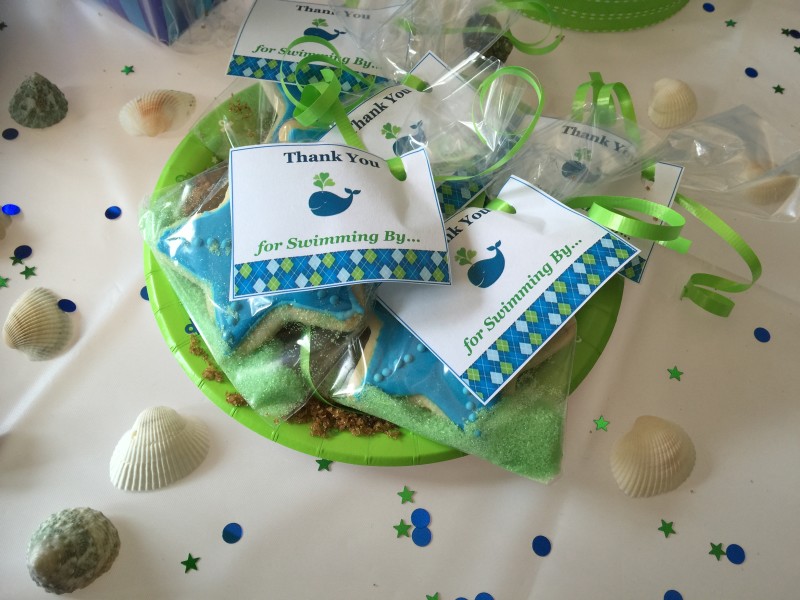 Closer look to the star shape cookie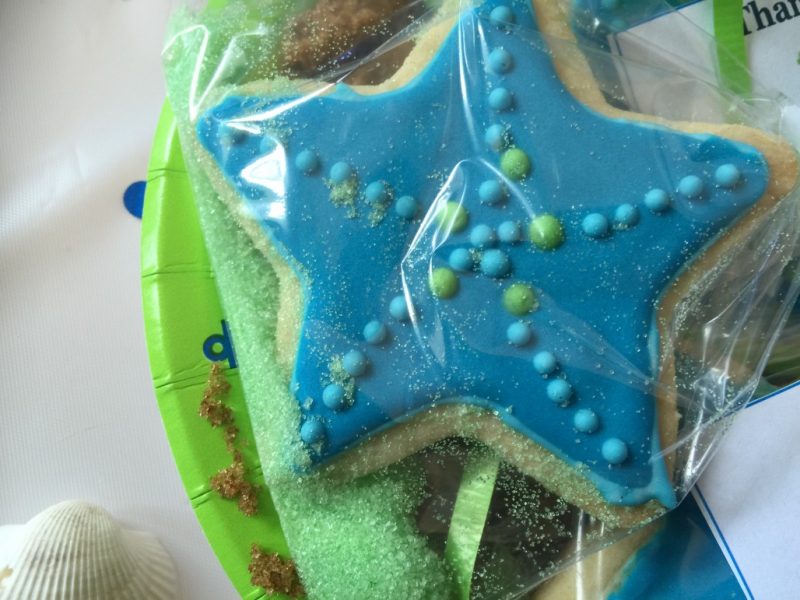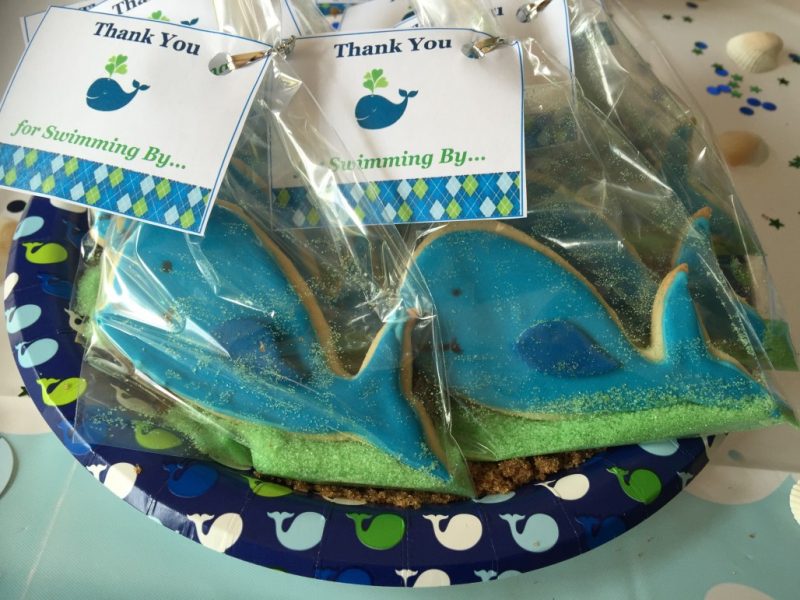 Here you can see the recipe on how I made these Sugar Cookies