Peach & Lily Glow Sheet Mask Free
How exciting to try a great brand for Free, below I include a link that will have you complete 2 simple steps.  Once completed you can expect a Free Glow Sheet Mask from Peach & Lily. 
GET YOUR FREE PEACH & LILY ORIGINAL GLOW SHEET MASK  BY FOLLOWING THESE TWO SIMPLE STEPS
Click here or picture below
First, you must follow them on Instagram
Second, include your shipping information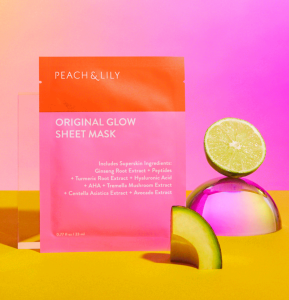 More about this free item
Rediscover that look of your skin's original glow — soft, supple baby skin — with this free Peach & Lily Original Glow Sheet Mask. Crafted with 100% Worry-Free ingredients, it's toxin-free, cruelty-free, and vegan!