Last night we went to Publix for a short shopping trip.  Luckily this store had some of the Publix Winter Coupon Booklet which I needed for the Sargento Cheese deal.  Is strange paying over $20 on a Publix shopping trip but the days we used to get paid for shopping it seems they are over.  Looking back more than 4 years ago we would have spent a lot more shopping at Walmart and not getting the same brands or amount of items listed on this trip.  I think it is harder now to get some crazy deals but at the same time I still believe couponing is the best choice for me and my family.  On this trip we saved more then what we spent so that is a true win win.  These items are great for the holidays and getting them on BOGO and applying it with a coupon it seams like a great deal.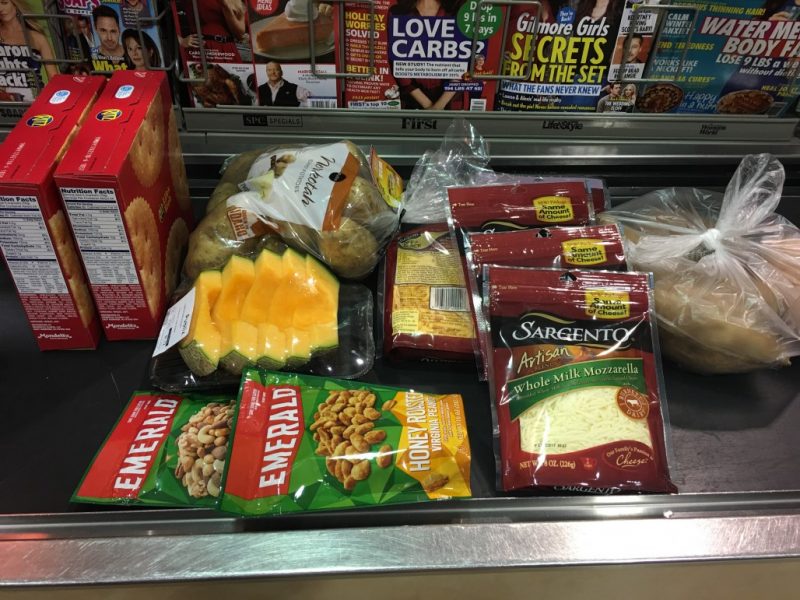 Nabisco Ritz Crackers, 11.5 to 13.7 oz or Ritz Bits 8.8 oz box, BOGO $3.35
-$1.15/ 2 Nabisco Products, Any 3.5 Oz. Or Larger Peelie (exp 12/31/2016)
-$0.75/2 Nabisco Cookie or Cracker Products, exp. 12/17/16 (SS 11/06/16) [3.5-oz.+]
$1.68 each

Emerald Mixed Nuts or Cashews or Virginia Peanuts, 5 to 10 oz bag, (Excluding Almonds) BOGO $3.89
(used 1) –$1/2 EMERALD® Nuts Products (4oz or Larger)
-$0.55/1 Emerald Nuts Product, Any 4 Oz Or Larger – 11/06/16 RP (exp 12/31/16)
Final Price: $2.89 or $1.45 each
Sargento Shredded Cheese, 6 to 8 oz, BOGO $3.99
(used 2) –$1.50/3 Sargento Cheese Items Publix Coupon Winter Family Savings Booklet
Final Price: $8.97 or $1.50 each
Sweet Potatoes, $0.49/lb
Got 3.65lbs original price 1.29/lb
Final Price: $1.79
Sharing how my shopping list looks like
Before heading to the store I create my list to have an idea how much I might pay out of pocket.  This also helps me keep track of the coupons I will used and if there is a coupon that requires a spending limit (before coupons) then I can add more items if needed.

Total Amount Paid $21.71
Total Amount Saved $27.13
$23.13 (BOGO, special prices)
$4.00 (Coupons used)
Total Amount we would have paid without Bogo, special prices and coupons would be $48.84