I still can't get how for a few years now we have been able to see many movies before they are released and shown in movie theaters and in addition we get to see them for FREE.. Storks is no exception last weekend we saw this movie in 3D and we loved every moment of it.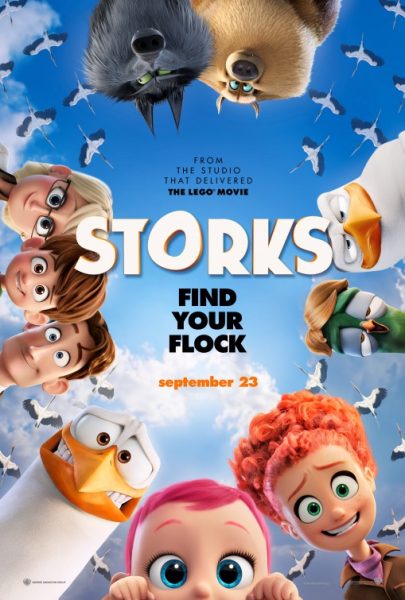 There are available tickets to see this movie tomorrow Sept 17th starting at 10:30am. Find the city that is closest to you but you must be quick before this event gets full. (see below)
You must wonder what is the catch?, there is no catch but you do have to attend to the movie theater that is chosen for the specific movie on a specific day.  For example This movie was chosen for a private showing last weekend @ 10pm on a local movie theater, we printed our tickets since it offered through AMC stubs we received 4 tickets in total.
Other ways we get tickets is many companies offer free tickets on a list of theaters by city and state.  I have provided a step by step information how you can get started and be ready so once I post a new event a new movie you are prepared to get your tickets but know you have to act fast because they are gone rather quickly.
Altamonte Springs (Florida)
Tampa (Florida)
Jacksonville (Florida)
We really enjoyed this movie and if your are quick you can see this movie as well….
Click Here to find out how you can be on your way to start watching movies for FREE..