I am here going over my monthly calendar and notice I only have 2 weeks to prepare my Travel Makeup Carry on Essential bag.
One of the most nerve racking feeling is being held by TSA when your bag is put to get inspected.  Going through that helped me research to be more prepared for future travel.  TSA approved makeup carry on items that are essential when traveling are as follow; foundation, concealer, bronzer, lipstick, mascara, eyeshadow palette, travel eye brushes and a beauty sponge.  Let's look at the items you need and how to pack for a smoother trip. 
What are TSA rules for Liquid Makeup?
First of all, lets start by going over the TSA rules when it comes to liquid makeup.  Liquid makeup is not considered any different then any other liquid when packing on a carry on bag.  Keep in mind there is no limit or size requirement when packing on the checked bag.  To avoid losing an item specially makeup liquid item when is not approved can be avoided by following these simple rules.
Liquid makeup is allowed on your carry on bag as long as, is inside a travel-sized containers that is 3.4 ounces (100 milliliters) or less per item. Any other item that is in a form of liquids, aerosols, gels, creams and pastes also applies to the ounces mentioned. Which means it is allowed just verified that the size in the container is following the size approved by TSA.
How many quart size bags are allowed in my carry on?
Most airports do provide a quart size plastic bag, which makes it very easy to travel but if you want to plan ahead you can include all liquids, gels, aerosols, creams and paste inside 1 sealed zip-top plastic bag. Based on TSA rules one quart size bag is allowed inside carry on that includes liquids, gels, aerosols, creams and paste.  For an easier way to know the rule just remember the 3-1-1 rule.
What is the TSA 3-1-1 rule? Here is a quick way that can help you learn it and apply it when packing;
3 – not to exceed 3.4 oz on liquids, gels, aerosols, creams and paste (5)
1 – 1 sealed zip-top plastic bag
1 – 1 allowed per traveler/per passenger
Can I take my makeup bag on the plane (carry on)?
Thank God the answer is yes, traveling for more than a few hours up to 9 at some point you can quickly run out of things to do.  Applying your makeup in the plane can make time go faster but it can also give you more time at your destination. Just remember the 3-1-1 rule the makeup bag can be inside your carry on as long as the items you packed is approved by TSA.  If you are not sure which are the makeup items that qualify inside the carry on bag I provide a list below to help you pack more confident.
Carry on Makeup Items List approved by TSA 
To know exactly what is allowed focusing on makeup items here is the list which I went through from TSA site to help you make your packing a lot easier.  You can also view the complete list here which will take you to TSA.gov – what can i bring list.
Chapsticks – yes
Cologne – yes less than 3.4 oz
Concealer – yes less than 3.4 oz
Conditioner – yes less than 3.4 oz
Dry Shampoo – yes less than 3.4 oz
Electric Toothbrush – yes
Eyeliner Liquid – yes less than 3.4 oz
Foundation – yes less than 3.4 oz
Hair Clippers – yes
Hair Dryer – yes
Hair Gel – yes less than 3.4 oz
Hair Texturizer – yes less than 3.4 oz
Hairspray – yes less than 3.4 oz
Lipstick – yes
Makeup Remover – yes less than 3.4 oz
Makeup Wipes – yes
Mascara – yes less than 3.4 oz
Mirrors – yes
Nail Polish – yes less than 3.4 oz
Nail Polish Remover – yes less than 3.4 oz
Perfume – yes less than 3.4 oz
Powder Makeup – yes
Shampoo – yes less than 3.4 oz
Soap Liquid – yes less than 3.4 oz
Solid Makeup – yes
Sunscreen Sprays – yes less than 3.4 oz
Toothpaste – yes less than 3.4 oz
8 Essential Makeup Carry on items (approved by TSA)
Now for the fun part, what are those essential makeup items that anyone can travel with and not feel you are missing out on the other items. The list I am including with the suggestions of products is based on makeup items only, skincare is essential on any makeup routine but that would be a very different list.  Depending on the time you are traveling is best to have completed your skincare routine before leaving your house or hotel. Skincare routine should also finish with a great moisturizer, sunscreen if needed and ended with a great primer. Once that is completed you are set to apply your makeup with these essential items.
(1) Beauty Blender or Beauty Sponge – Is a must to carry with you when applying makeup, I suggest bringing items that are cream based that will make the applying much easier with no need of a bag just for brushes.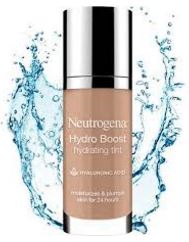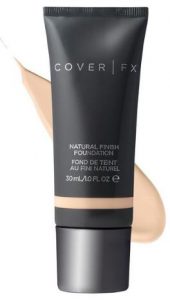 (2) Foundation – Is the base needed to make the skin look more uniform. Foundation powder or liquid can be used (when packing consider if the foundation should be medium to full coverage, long lasting, with sunscreen, with hydrating benefits) Foundation in carry on bag cant be a large bottle but most foundations do meet the TSA requirement. (My recommendation, CoverFx, Neutrogena Hydro Boost, Estee Lauder, Too Faced Born this Way, Maybelline Super Stay)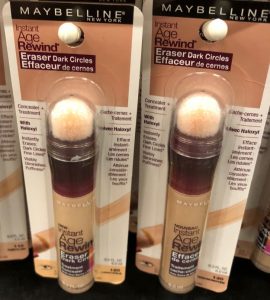 (3) Concealer – is a life saver specially when traveling, most concealers come with an applicator.  Full coverage Concealer can work best but keep in mind if setting powder is not in carry on and you are applying the makeup in the plane, do pack a concealer that can work great without setting powders. (My recommendation; Maybelline Age Rewind, Tarte, Makeup Revolution,
(4) Bronzer – Contour – great pigmentation with the right tone for your skin can make any bronzer show those nice features in your face.  You will need one brush for this makeup routine, a round fluffy brush that can blend well contour as well as any other powders will work best.  If you want to omit the brush taking a cream contour palette can work great with the beauty sponge. (My recommendation; Benefits Hoola, Butter Bronzer, UD Naked Flushed, Fenty Beauty Rihanna
Blush (optional) – some contour palettes offer a blush shade and a highlighter powder this would be perfect when traveling since you will get 3 items in one.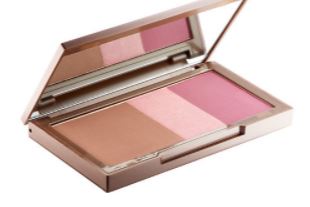 (5 & 6) Eyeshadow Makeup & Eyeshadow Brushes – lately subscription boxes offer travel brushes, in addition they offer many sample size items which at this time is best to go over the boxes you received to see which one will fit perfect for your trip.  If you dont have any travel brushes any size will do, eyeshadow palette should offer all of the shades you need that is travel size and it comes with a mirror. This could be tricky since it also depends on the size of your travel bag.  Boxycharm is a $21 monthly beauty box subscription that offers 4 – 5 full size good brand items.  Most months they include eyeshadow palettes and some I received have the perfect size with a great pigmentation.  Ulta has a nice selection of beauty palettes that travel well but some dont come with a mirror..
(7 & 8) Mascara & Lipstick – these are the easiest things to get and each person has there preference.  For example you can get a matte or shiny lipstick.  Mascara is a great item to pack as well.. but remember both items need to be inside the plastic bag.
Which makeup bag will work best for my carry on items?
A makeup bag doesnt have to be expensive, in fact you may have some that probably been put away. Some beauty box subscriptions will send there products on nice makeup bag, they might not seem large enough but they are for placing different items.  You can divide products by bag and it will make it a lot easier and more room for you to bring other items.  In case you need a bag that is affordable amazon has a nice selection from clear material to cuter designs.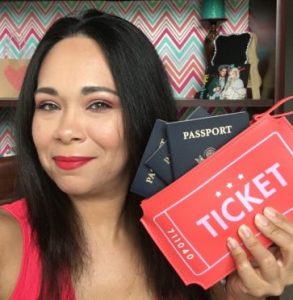 (this cute purse I got from my Ipsy Subscription last year) I thought it was perfect since it shows the word ticket, inside I kept my passport and other documents when traveling.
These are my essential makeup item I take with me when traveling, I would love to hear which brand is your favorite makeup item.  Hope these tips can help you on your future trip.. Happy Travels..