Tribe Beauty Box August 2018 Unboxing (Retail Value $107)
Beauty box subscriptions feels like opening a Christmas present every month.  The fact that you can get some high end items for a very small amount makes it even sweeter.  This box is one I tried getting a few months back but sadly after my payment went through they notified me that I wouldnt get that month box so they refunded the money.  It shows this was a very popular beauty box and if you want to receive that month box you need to make sure you are subscribed way ahead of time.
Gladly this month I received my box and I was happy with the items that came inside.
In total I received 7 full size items – which includes the following
Trio Brush Set ($29.99)
Estee Lauder Pure Color Envy Vinyl Lip Color ($28)
Makeup Geek Eyeshadow Pan – 3 different shades $6 each ($18)
So Susan Haute Highlighter ($20)
Vasanti Micellar Magnet Wipes ($12)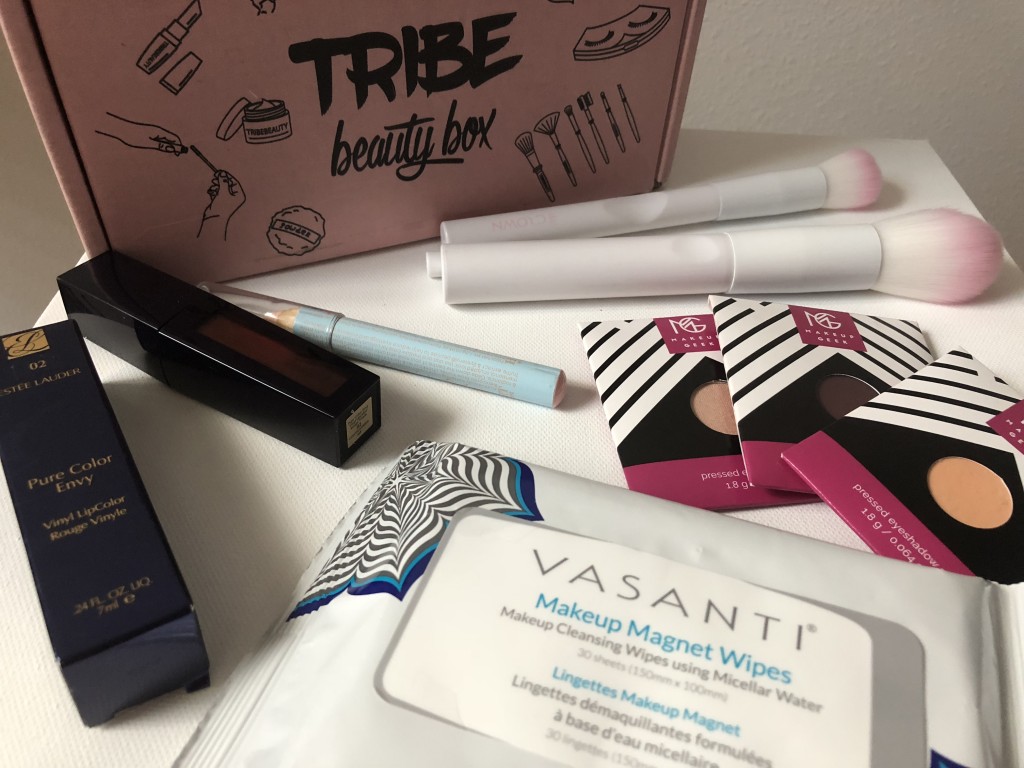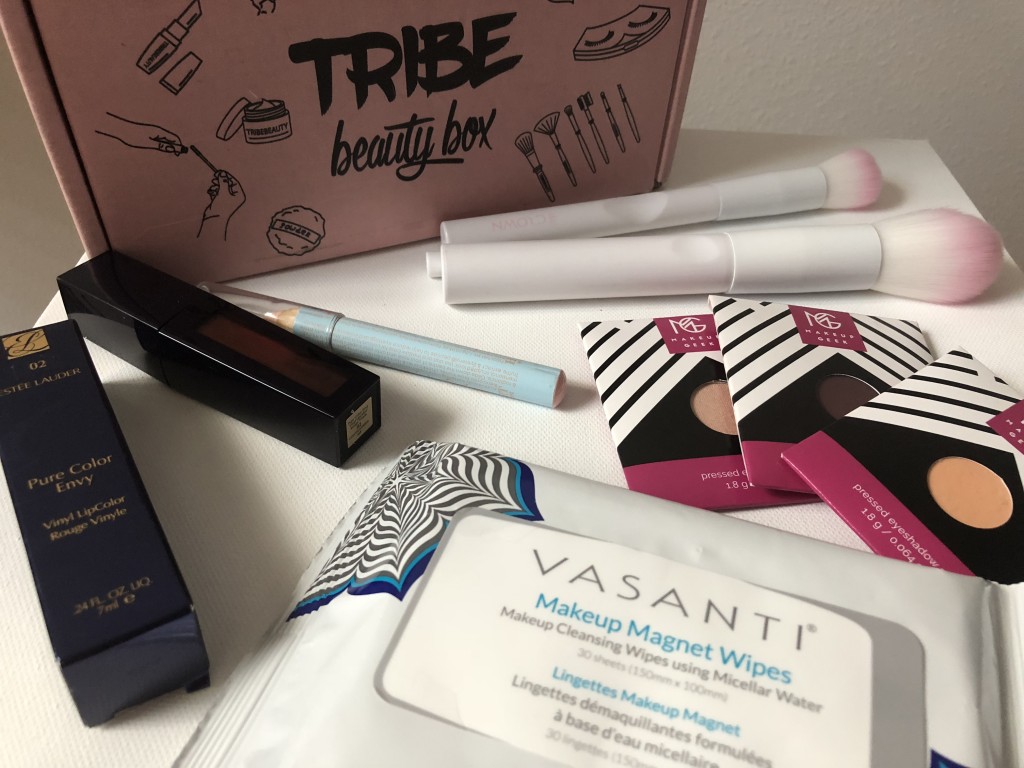 If you have been on the lookout or simply want to try a new beauty box from a brand you all ready trust then I am excited to share with you that there is a new Beauty box company and that is Tribe Beauty Box
What is the cost?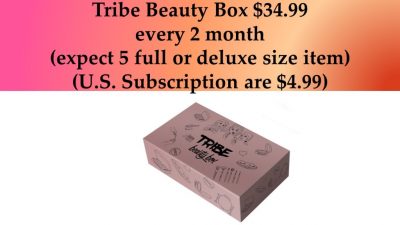 Over $100 value for  $34.99 (For Regular Subscription) 
Over $100 value for  $45.00 (For Limited Edition) 
What is the shipping cost?
Standard USA shipping is $4.99 and takes 3-6 business days.
Standard Canada shipping is $6.99 and takes 2-8 business days.
What can I expect in my box?
Receive 5 full or deluxe sized products:
Subscription Detail
Sign up for a bi-monthly subscription (every two months) to discover new brands and stock up on already loved ones.
You can skip or cancel at anytime!
You can view the unboxing video too