Ulta 21 Days of Beauty Fall 2018 – Quick Haul 9/2/18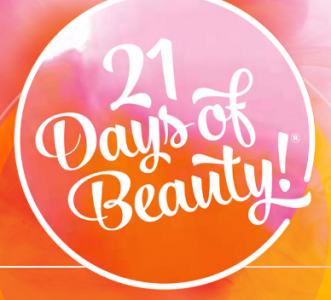 Today was the first day – 21 days of Beauty, I was a debating if I needed any of the items that went on special today but after being there for a few I knew it was best to get some items. I am in a search of a good cleanser that can improve my acne but is gentle enough on my sensitive skin.  The product recommended was a cleanser and I was surprised to see a sign saying $19 so while an employee explained why this could be a great cleanser I asked how come is on special since I didnt see it on the 21 days ad, she said it is on special but is not part of the 21 days of beauty.  At the register we found out the tag was placed on the wrong section and luckily the manager honored that price.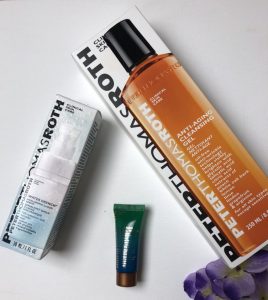 I purchased Peter Thomas Roth Hyaluronic Acid Serum – Retail for $65 and today is for $32.50
I also purchased another item from Peter Thomas Anti Aging Cleanser – Retail for $38 Honored Price – $19
I earned 6x the points from Shopkick is a great way to earn a free gift card (includes Ulta)
Total Before Special Price – $103
Final Price – $51.50
(I Earned 535 Shopkicks on my purchase & for scanning Items) = 2500 Kicks needed for $10 Ulta GC
Other ways to save if purchasing online.  First of all, I do want to share these methods have helped me save and is why I like to mentioned them in case you werent aware or probably forgot.  
If you havent sign up to Ulta Rewards program which is FREE, you can get a $10 off coupon using my link

If new to Ulta, sign up and we both get $10 off coupon (link here) 

You can use Ebates or TopCashBack to earn money back for example today TopCashBack is offering 4% cash back of total purchases

If new to TopCashBack, sign up and we both get $10 added to our account (link here) 

If you are purchasing in store, there is an app I always use, that is Shopkick – I love this app simply because I get points for walking in to selected stores as well as scanning and in some cases purchasing. I link my credit card to the app based on the points offered on that day is what I receive for example sometimes it shows 2x per dollar amount when shopping at Ulta.  Here is the link and my referral code YAY878036 which will provide 250 points to start of.