Ulta 21 Days of Beauty Fall 2018 – Sept 3 Offers
Today we have a few items that will be on special and some might even be worth getting I do appreciate that the prices is not just a few dollars off, most are showing a big difference in price.  I think some of these deals are perfect if you are considering getting a name brand item, others are great skincare products and during this deal would be perfect trying them out.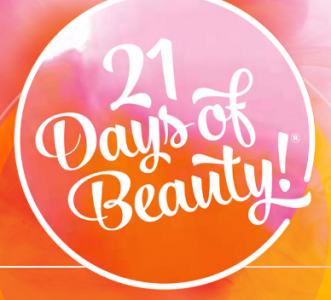 Before sharing, here are some tips on how
 you can save even more on the upcoming Ulta 21 Days of Beauty. 
Other ways to save if purchasing online.  First of all, I do want to share these methods have helped me save and is why I like to mentioned them in case you werent aware or probably forgot.  
If you havent sign up to Ulta Rewards program which is FREE, you can get a $10 off coupon using my link

If new to Ulta, sign up and we both get $10 off coupon (link here) 

You can use Ebates or TopCashBack to earn money back for example today TopCashBack is offering 4% cash back of total purchases

If new to TopCashBack, sign up and we both get $10 added to our account (link here) 

If you are purchasing in store, there is an app I always use, that is Shopkick – I love this app simply because I get points for walking in to selected stores as well as scanning and in some cases purchasing. I link my credit card to the app based on the points offered on that day is what I receive for example sometimes it shows 2x per dollar amount when shopping at Ulta.  Here is the link and my referral code YAY878036 which will provide 250 points to start of.