When on the go, or starting your daily routine some items you tend to reach after more often.  Sometimes it could be for convenience while other times could be because of how well it works.  As the week progress you realized there are some products that probably become your favorite item for that week or it can be just the opposite a total fail.
Well on this weekly series or post I would like to share my beauty journey, there is no surprised we have so many great products in the market and it seems there is constantly new ones.  It will be hard to try them all or search which one you should consider but that is why I am doing this post.  I would like to share my journey on each product and give my honest review specially when trying them on my crazy skin (sensitive, oily and acne prone).
So which beauty item did I picked for this weeks Fave or Fail?
---
Feature Beauty Item – Physicians Formula Butter Bronzer – $14.99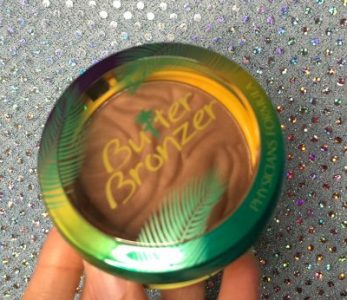 Benefits –
Ultra-rich bronzer formula instantly melts into skin, sealing-in moisture to deliver instant and

lasting hydration

Incredibly creamy and soft texture combines the best features of a powder and cream bronzer, to deliver a lit-from-within tropical glow unlike any other
Infused with a powerful blend of Murumuru Butter, Cupuacu Butter and Tucuma Butter, from the lush and nutrient-rich Amazon
Packed with

essential fatty acids and pro-vitamins

that soften, condition and

moisturize skin

, leaving it silky soft
Featuring unique sponge applicator specially designed to be used with creamy bronzer formula

Hypoallergenic, paraben free, gluten free, cruelty free, oil-free

Non-comedogenic, dermatologist approved
---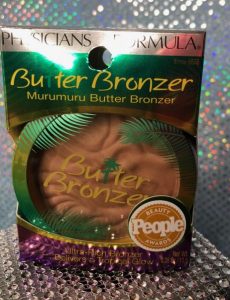 This item has been chosen by People to be a top Bronzer, not only is affordable but it truly offers a beautiful bronze look… I seen so many videos sharing how much they love this bronzer but I just didnt buy it since I had a few new ones that I did like.  But until recently I finally decided to try it, my reaction was excited when the fragrance took me back to a tropical trip jejje.., once I started to swatch and apply the powder I could feel it glides nicely on my skin while providing a wonderful bronze glow..
Shades Available: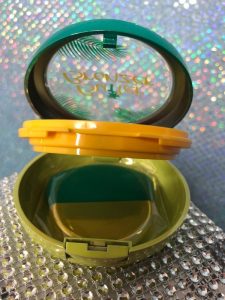 It comes in 4 shades from a light touch to a much deeper shade,
the one I have is Bronzer – 6676 but in the future I would like to get a much deeper color to use is my contour/bronzer .
You can use the applicator it comes with or your makeup brush to apply as little or as much as you like to.
---
What I love:
Having a sensitive, acne prone skin I am in a search for a product that can do what is expected while providing benefits to my skin.  Before trying out this bronzer my go to contour/bronzer product I was using was also Physicians Formula which is a product that works great on my skin.. I have notice some drugstore contour powders had created a reaction to my skin but every product I have used from Physicians Formula I seen great results.  That being said I knew this one shouldnt be any different, but it has surprised me how quickly I started to use this bronzer even more.
Some powders can feel a bit  stronger while others might take a while to blend nicely since they are too pigmented, but this product is easy to build up while loving the scent as you apply it.
When on the go I do like that this can be a quick alternative when I dont want to do a full on makeup look.
In addition, this bronzer does offer great benefits when using this powder, the Butter Bronzer does offer lasting hydrations, pro-vitamins, applies nicely, feeling is great to the touch and is oil-free.  Great product overall and is why I picked this product as my favorite for this week.
If you are looking to add a new item to your makeup routine or simply want to find a great makeup product that goes well on acne, sensitive, and oily skin this could be that item.
If you have tried this product would love to hear your experience..  Until next week were I will be sharing my week fave or fail…
Have a blessed week..