Wednesday Fave or Fail? This Week Beauty Item –  L'Oreal True Match Lumi Glo Nude Highlighter – $15
When on the go, or starting your daily routine some items you tend to reach after more often.  Sometimes it could be for convenience while other times could be because of how well it works.  As the week progress you realized there are some products that probably become your favorite item for that week or it can be just the opposite a total fail.
Well on this weekly series or post I would like to share my beauty journey, there is no surprised we have so many great products in the market and it seems there is constantly new ones.  It will be hard to try them all or search which one you should consider but that is why I am doing this post.  I would like to share my journey on each product and give my honest review specially when trying them on my crazy skin (sensitive, oily and acne prone).
So which beauty item did I picked for this weeks Fave or Fail?
---
Feature Beauty Item – L'Oreal True Match Lumi Glo Nude Highlighter – $15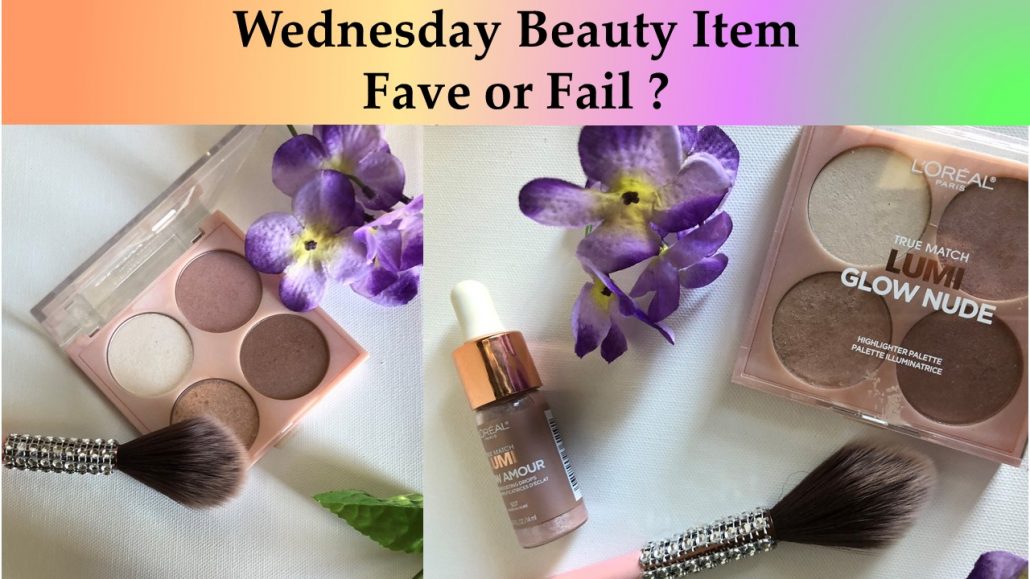 After Swatching this palette I was not impress
I was excited when I saw the new extended line from L'Oreal True Match Lumi, once I got to see it at my local CVS, the first thing that surprised me was the price (most of the items were priced between 12.99 – 14.99)  That being said I picked the item that spoke to me the most.. Lately highlighters and glow items are in but most are high quality that comes with a high price tag (so finding a similar item from a reasonable price is a good thing).
After opening this item and swatching each color I was wondering did I made a bad choice? were is the glow, were is the color? nothing was showing on my skin.. I was so dissappointed so I put the palette to the side..
A few weeks later I was doing a regular makeup routine, meaning very simple look, then I decided to use this palette why not? I dont have anything to lose since I was doing a simple makeup look. I took a flat brush that has a curved tip and rubbed gently on one shade and then around the upper cheek area (were I conceal but on the outer part only).  I quickly brush that area and i was done.
A little more about the palette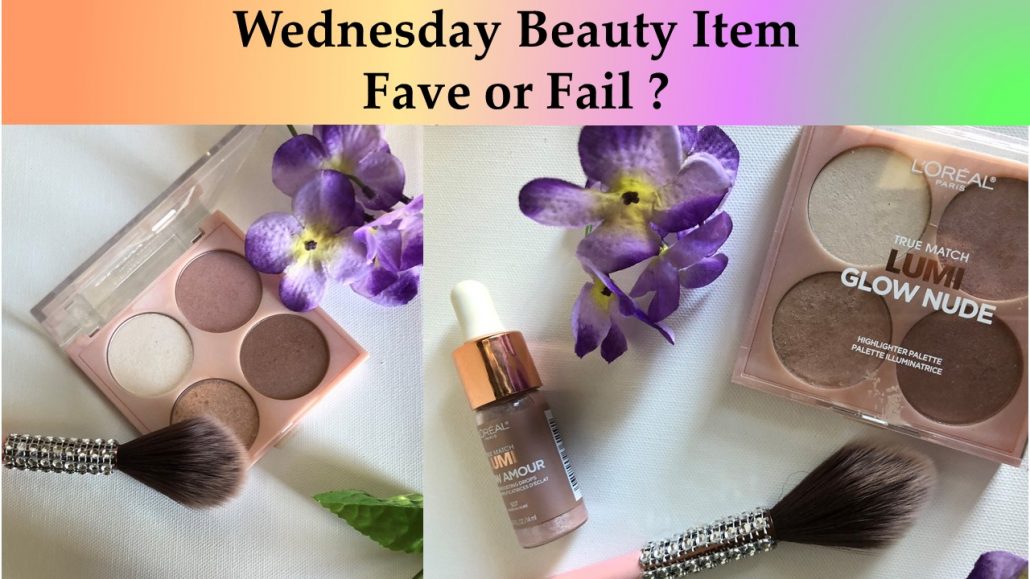 Moonkissed Palette Shades:
Moon (glowing ivory with a pearl finish to highlight)
Venus (luminous rose with a radiant finish to blush)
Jupiter (radiant taupe with a natural finish to bronze)
Twilight (shimmery bronze with an illuminating finish to bronze)
Did my opinion changed after one use?
Is a good thing that once you purchased an item and you get to check it out on your skin, that you dont give up.  Regardless if the item was a reasonable price or extremely high end, is still money out of your pocket and you dont want to feel that was wasted money.  That is why I decided to give this palette a try, I all ready had my favorite highlighter palette which is from Anastasia Beverly Hills. Since this days makeup was going to be a regular simple look, I decided to use this new palette.  Glad I did,
at first it seemed I didnt apply anything on my skin (which can be a good/bad thing).  Some highlighters do show my bumps or small pimples since my skin is not smooth or perfect, so in that case it blends so nicely on my skin while not highlighting the bumps.
second, the color goes so well with my skin that at first you dont see anything, which it feels as is sitting on that area without compromising the makeup all ready applied.
third, you can mix and match the colors and it all blends nicely on my skin.  The colors are also shown to blend in specific makeup items too such as bronzer, blush and a highlighter..
---
Conclusion 
If you heard bad reviews I wouldnt be surprised simply because the swatches are not the best,that being said you may have noticed there are so many great highlighters that are affordable.  So why consider this item? in my case some highlighters doesnt offer a more smooth skin look but using this highlighter does offer a better appeal to my skin which works perfect for me..
I love that each color can be used for separate touches (bronzer, blush) or you can use them all if you like for a more define glow.  You can get a wonderful glow that can be soft and natural looking to a more intense look if you like and it comes with a reasonable price.. Overall is a great palette to consider if you struggle with similar issues or want a natural up to a more noticeable look. It depends on your glow preferences since there are very powerful and intense highlighters on the market today. This palette just works great for me and is one I tend to grab almost every time.
Have a blessed week..